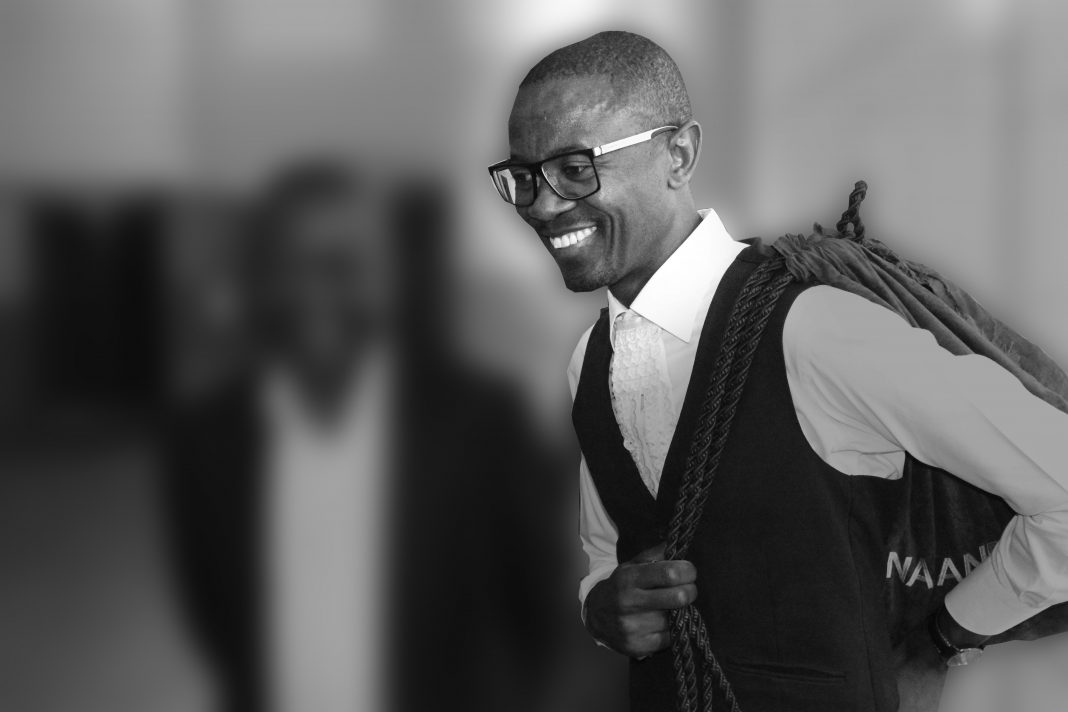 ---
By Shinovene Immanuel | 25 July 2020
---
THE way in which lawyers represented South African anti-apartheid leader Nelson Mandela in the 1960s inspired Sisa Namandje to become a lawyer.
Namandje says he read in a Zambian magazine in his school's library in February 1990 how lawyers such as advocate George Bizos fearlessly and effectively represented Mandela, Walter Sisulu and others in their treason and Rivonia trials.
"It was at that time that I decided I should also be one of the fearless lawyers in the independent Namibia," he told The Namibian this week.
"My interest in studying law grew further in that my late father, Simon Namandje, was assistant deputy sheriff between 1992 and 1998 for the northern regions," he said.
"He assisted John Puleston who, to this day, is the deputy sheriff for the north. During school holidays I sometimes assisted my father to serve court documents, and sometimes to attach debtors' property," Namandje said.
The lawyer also spoke about his stint in the military.
"I joined the NDF in 2000 in my final year of law studies. My position was head of policy and planning at the Ministry of Defence in Windhoek," he said.
Namandje's rank was lieutenant colonel and his duties included developing defence and security policies, and advising the minister of defence and the chief of defence on bilateral and international agreements. He was also responsible for coordinating all aspects of interstate defence and security matters with other southern African countries.
He resigned from the NDF in September 2001 and went on to become one of the most sought-after criminal lawyers in complicated and serious criminal cases when he established his law firm in 2003.
One of his first clients was Thomas 'Bobgreen' Nandjebo.
Nandjebo was a notorious repeat armed robber.
Namandje got Nandjebo freedom whenever the robber was in trouble by destroying police witnesses during cross-examination.
The armed robber died in northern Namibia on 5 November 2003 when he was shot by the police following an armed robbery in which a police constable was shot dead at Ongwediva.
Namandje later transformed himself into an all-round lawyer, doing commercial, election, constitutional and other complex cases.
One case that propelled him into the limelight was his appearance at the Avid inquiry in 2005 for the former deputy minister of transport, Paulus Kapia.
The lawyer became known for destroying – through cross-examination – evidence by the late Lazarus Kandara's wife that some people, including Kapia, received money.
The court later found such evidence poor and unreliable.
Other high-profile cases include representing the Electoral Commission of Namibia in the high stakes 2009 national election case instituted by the RDP, both in the High Court and the Supreme Court.
He also successfully represented the ECN in the 2014 Electronic Voting Machines case.
He took on multinational commodity trader Glencore after it sued the government for cancelling an agreement of N$200 million a month with Namcor.
Namandje advised the government to scrap the arrangement. The government lost in the High Court, but won on appeal in the Supreme Court.
Namandje also represented Jack Huang, the Chinese businessman and president Hage Geingob's business partner accused of being part of a N$2,5 billion tax evasion case.
He will not be intimidated about which clients he should represent, he said.
Namandje also represented Erindi when it agreed to sell the Erindi Private Game Reserve — valued at N$1,9 billion — to Mexican billionaire Alberto Baillères.
Baillères met Geingob last year.
Namandje told The Namibian this week that he will not be intimidated on which clients he should represent.
Read more on Sisa Namandje's trials and tribulations