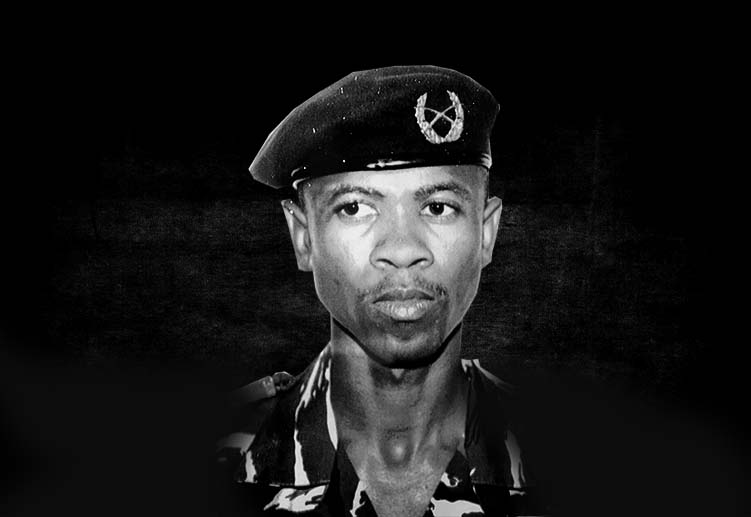 ---
By Shinovene Immanuel 24 July 2020
---
There can be no argument: Sisa Namandje has climbed a greasy pole to get where he is today.
He was the oldest of 12 children born to a poor, rural family at Onyaanya in the Oshikoto region on 15 December 1972.
He started his education at Ondjamba Combined School and partly completed his primary education at Emanya Senior Primary School.
He started his junior secondary education at Swapo's Health Education Centre at Nyango in Zambia.
Namandje later returned to Onyaanya in northern Namibia and completed his Grade 12 at Uukule Senior Secondary School in 1994.
The following year, he worked as a prison warder at the Windhoek Central Prison.
He did not stay long. After quitting, he pursued legal studies at the University of Namibia from 1996 to 2000 when he acquired a BJuris and LLB degree.
Military service was his next step – as head of policy planning with a lieutenant colonel rank in the Namibia Defence Force.
He left the military in September 2001 to complete his articles as a candidate legal practitioner at the law firm Nate Ndauendapo & Associates.
Namandje's dream of rising through Namibia's law fraternity grew apace.
He was admitted as a legal practitioner of the High Court in March 2003 and established the law firm Sisa Namandje & Company Inc a month later.
In 2008, at the age of 35, he was appointed acting judge of the High Court by then president Pohamba. He was re-appointed two years later.
Namandje said Pohamba asked him to serve as attorney general in 2008, but he turned down the opportunity, saying he preferred to work in the private sector.
Geingob is said to have made the same offer in 2015 and 2018. Again, Namandje turned it down.
Namandje is also a businessman.
He co-owns Lemon Square Fishing and holds shares in Stimulus Ltd, Stimulus Private
Equity which owns Cymot Holdings, Nashua, Namibia Media Holdings (NMH) and Namibia Plastic Packaging. Namandje has funded students and accommodated over 50 candidate lawyers in the past years.
Two months ago, the law firm offered a N$100 000 loan to young Namibian professionals who wanted to start a law firm in the Ohangwena region – Namibia's second most populous region.
This is repayable in a year with no interest.