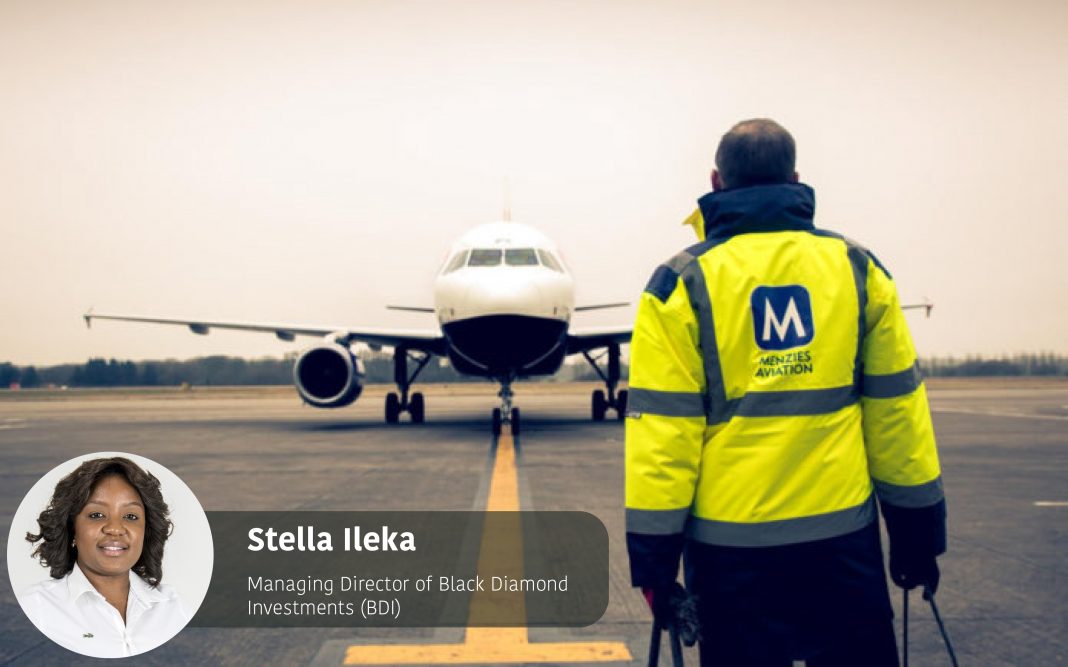 ---
By Ndanki Kahiurika | 19 December 2017
---
A COMPANY owned by daughters of the current and former presidents are accusing a British firm of using them to get a N$60 million contract to manage the VIP lounge at the Hosea Kutako International Airport and then dumping them after bidding successfully.
The Namibia Airports Company awarded the five-year contract in March this year to British firm Menzies Aviation to develop and manage the lounge.
The Namibian has learnt that Menzies have in turn accused the empowerment outfit of trying to extort about N$10m from them in order to remain a partner only on paper.
The demand was allegedly made after two years of negotiations where the two companies failed to sign a joint venture agreement.
At the time of bidding, the British company partnered with Black Diamond Investments (BDI) owned by Founding President Sam Nujoma's daughter Usuta Imbili; President Hage Geingob's daughter Nangula Mubalama; the late business mogul Aaron Mushimba's daughter Ujama Mushimba; Motor Vehicle Accident Fund employee Selma Neumbo; and managing director Stella Ileka.
The disagreement in this contract appears to expose the "rent a black face" phenomenon whereby Namibians with no operational expertise but close to those in power, are roped in by companies to win state contracts.
Ileka told The Namibian recently that Menzies kicked them out of the deal after the two parties failed to agree on how to structure their partnership.
The empowerment outfit complained that they were sold false dreams of becoming a fully involved partner with decision-making powers and running the day-to-day operations extended to the Namibians to gain skills.
However, Ileka said they have played no role in the project since the award of the first tender in 2014, and Menzies has been keeping them at bay.
"They are now using the fact that there was no shareholders' agreement in place to get us off the project," said Ileka.
Menzies declined to respond directly to the accusations of using the president's' names and connections.
Menzies commercial services vice president Christian Faure and the NAC spokesperson Dan Kamati declined to say much, because the tender is being contested in court.
Ileka said Menzies first approached them in October 2014 to join the bid as local empowerment partners but nothing happened and Menzies won the contract where BDI provided information for a joint venture.
However, after the court challenge by local businessman Tonata Shiimi that Menzies did not meet certain tender requirements nor did it have any local partner, BDI was roped in for the second bid in 2015, where Menzies won the contract again.
The Namibian understands that when Menzies presented their proposal to the NAC for the second bid, they claimed BDI was their local partner and would transfer skills during the five-year partnership.
Ileka said a memorandum of understanding between BDI and Menzies drafted before the awarding of the contract in 2015 was never discussed and finalised because of the court case.
Since then, Ileka said, BDI rejected a joint venture proposal by Menzies as it disadvantaged them.
The proposal did not give them access to the operations of the company as directors or having signing powers involving huge amounts of money, Ileka said.
"We wanted to be involved in the operational part of the business so as to gain skills and experience. We did not want to be their partner only on paper," she said.
According to Ileka, the group complained to NAC but nothing was done to resolve the matter.
"We wrote a letter of complaint to NAC seven weeks ago but they did not officially respond to us or put the project on hold," she said.
Ileka accused NAC of not making sure that Menzies complied with their promise of having a local partner.
Faure said in response to questions from The Namibian: "We continue to operate within tender rules. A number of misleading assertions have been made in reference to this agreement, which are currently under judicial consideration, prohibiting us from public comment outside this process."
According to sources, Menzies told BDI that nothing prevents them from engaging other local partners, and also threatened to report BDI to the Anti-Corruption Commission accusing them of trying to extort about N$10m.
ACC spokesperson Albert Mbanga said they have no such case registered yet.
BDI reportedly relented and accepted to be a partner only on paper in the N$60m five-year contract if Menzies paid them N$10 million, which Menzies rejected.
Kamati of the NAC declined to say whether they monitored Menzies to ensure that they had a local partner as per their tender proposals.
For the past 10 years, until last year, the VIP lounge was exclusively operated by businessman Zsacky Nujoma through his firm Oshoto Lounge Services.
The Namibian reported this year that businessman Shiimi dragged the NAC to court in July after the parastatal awarded the contract to Menzies Aviation.
Shiimi alleged that NAC ignored their own tender rules by giving the contract to a company which did not meet tender requirements and cancelling the tender in 2013 without valid reasons.
*This story was produced by The Namibian's investigative unit team. Email:[email protected]
---