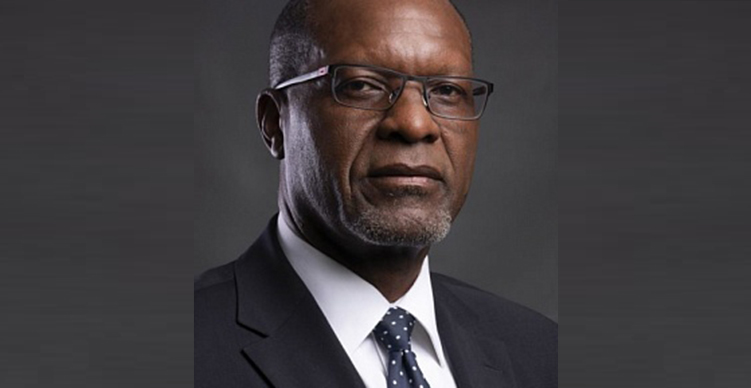 By Tileni Mongudhi| 28 September 2021
MINISTER of mines and energy Tom Alweendo pushed for his deputy, Kornelia Shilunga, to buy a government house, amid concerns that rules were ignored to favour the politician.
Information seen by The Namibian shows that procedures were changed to favour Shilunga.

Alweendo last week denied any wrongdoing when asked for comment, insisting that he acted above board and that there is no rule barring his deputy from living in a government house as long as she does not claim a housing allowance at the same time.

Shilunga and executive director of agriculture, water and land reform Percy Misika appear on a list of 640 government officials earmarked to buy government houses on favourable terms.

The treasury authorised the sale of 640 government houses countrywide.

Shilunga has been living in a government house since her appointment as deputy minister of mines and energy in 2015.

The house, situated at Olympia in Windhoek, is allegedly valued at more than N$2 million, but the government is apparently offering Shilunga the house for around N$1,8 million.

The house is officially owned by the state through the Ministry of Works and Transport, which has allocated it to the mines ministry for ministerial use.

The Namibian has learnt a request to allow Shilunga to buy the house was first forwarded to the works and transport ministry in October 2015. This was a few months after she was appointed as deputy minister.

The request, made by then minister of mines Obeth Kandjoze, was rejected by the works ministry, which is responsible for government properties.

A source familiar with Shilunga's case says the ministry rejected the request on the grounds that the deputy minister was living in a government house assigned to her ministry.

Government houses assigned to ministries cannot be sold as they are used for other purposes, such as to house ministries' expatriate guests.

Only pool houses belonging to the works ministry can be sold, and only to sitting tenants.

This means Shilunga did not meet the criteria to buy the house, as it did not fall in the category of houses to be sold.

The Namibian has seen a letter dated April 2019 in which Alweendo asked minister of works and transport John Mutorwa to reconsider the ministry's position on selling the house.

"As per our recent conversation, I hereby wish to make an ardent appeal to you to [reconsider] our earlier request. The ministry is willing to relinquish the particular property, provided that it will be offered to deputy minister, Hon Kornelia Shilunga, to purchase it," Alweendo wrote.

He says his letter was based on the fact that the works ministry's objection to Shilunga buying the house was that it was assigned to the mines ministry.

"At the time, until now, we had no use for the house as an assigned house," he says.

The minister says his letter was to allow the house to be released from the ministry's custody to eventually be sold to Shilunga.

Alweendo says he confirmed with his ministry's salary office that Shilunga does not receive a housing allowance, and that she has been paying rent as determined by the works ministry.

He says Shilunga has not broken any rules or laws by living in a government house.

Despite the process being at an advanced stage, Shilunga last week denied knowing how her name landed on the list of beneficiaries with the option to buy government houses they stay at.

"I am not aware of any plans to sell it, or of any offer to me to purchase it at whatever cost," she said.

The Namibian previously reported that Shilunga and Misika have been residing at government accommodation under questionable circumstances.

The second reason for the rejection is said to be that government officials who are on management level should not live in government housing.

This, however, seems to only apply to Misika, because political office bearers are not considered management.

The Namibian was provided with a letter written in 2017 by then permanent secretary of the works ministry Willem Goeiemann.

At the time, Goeiemann was evicting a senior official living in a government house at Katima Mulilo.

"According to the rules and regulations of official housing, management members are not allowed to occupy official accommodation, and assigned houses are not up for alienation," Goeiemann's letter read.

Shilunga did not respond to follow-up questions sent to her this week.

Misika promised to provide comment, but has not done so at the time of going to print.

* This article was produced by The Namibian's Investigative Unit and the Advancement of Journalism Centre. Send story tips via your secure email to [email protected].