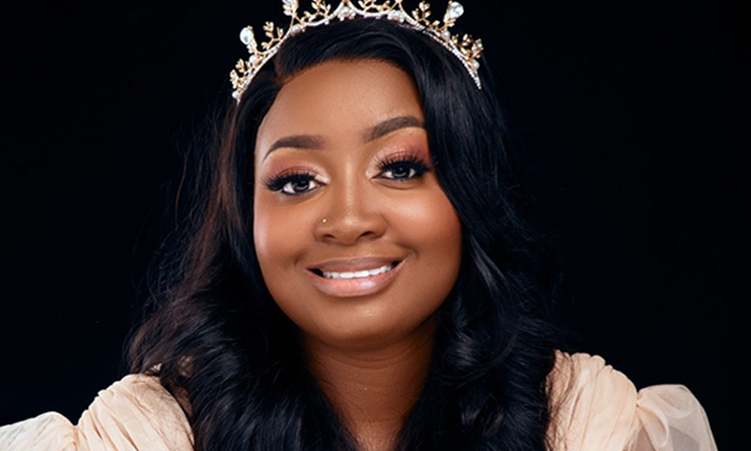 • SONJA SMITH
A CLOSE corporation which employs one person and is owned by former TransNamib chief executive Saara Katiti's daughter scooped health tenders worth N$141 million last month to supply medical products to the health ministry.
The close corporation Taliindje Investment CC of Helena Figura, who is Katiti's daughter, is the second biggest beneficiary from the controversial medical tenders worth N$2,8 billion awarded by the Central Procurement Board of Namibia (CPBN) last month. The tender awards include a tender worth N$650 million awarded to a company owned by businessman Shapwa Kanyama.
There are concerns these health tenders – which attracted over 20 objections – were dominated by a clique of well-connected Namibians and their proxies.
Katiti herself benefited from the same tenders worth N$2,8 billion through her close corporation, which was awarded tenders worth around N$6,4 million. The former TransNamib chief's close corporation also won a tender to supply condoms for N$6 million, two years ago.
Details about Katiti's daughter winning a N$141-million tender comes at a time when there is strong criticism over the dishing out of state medical tenders to briefcase companies.
Finance minister Iipumbu Shiimi this week warned against abusing government policies to benefit briefcase companies.
Documents show that Figura's close corporation appears to be working at her mother's address at Hochland Park. Sources say the corporation only has one employee – Figura herself.
The CC won a N$141 million tender to, among others, supply 600 000 medium-sized medical gloves for N$84 million and large gloves for N$56 million.
Taliindje Investment CC was the cheapest in the race for the N$84 million tender, beating Kanyama's Amnics Trading, which asked for N$88 million.
Rival players said Taliindje Investment is aligned with Shapwa's group.
According to Business and Intellectual Property Authority (Bipa) documents, Figura's CC was previously known as Shamrock Investment Number Fifty Seven CC.
In July 2021, Figura took over the CC and changed its name to Taliindje Investments CC – a year before the health ministry advertised the medical tender.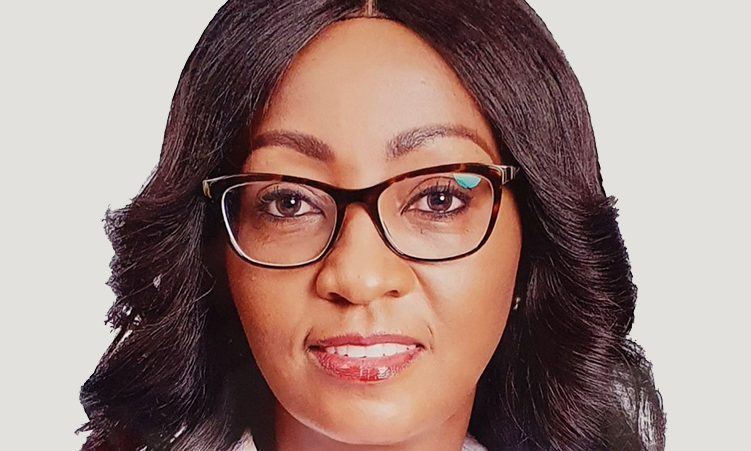 According to her LinkedIn account, Figura worked for Topaz Investment from February 2012 to November 2014 as the office administrator. Topaz Investments CC was founded by Windhoek businessman Boas Naanda, her maternal uncle. Naanda currently works at the Namibia Airports Company.
Figura also worked as sales marketing manager at Afri Holdings Pty Ltd, a company also owned by her mother.
Figura yesterday told The Namibian that her company does not have more than 10 permanent staff.
She denied that Taliindje Investments CC is a briefcase entity, but admitted that she does not employ more than 10 people..
"My understanding of a 'briefcase company' is an entity that only exists on paper or is used as a front company. I can assure you that Taliindje Investment CC does not fall in either category. We have for about five years now supplied goods to both the private and public sectors in Namibia, Angola and South Africa," she said.
Figura said there was nothing wrong with parents being involved in their children's companies.
"None of my parents are members or beneficiaries of the close corporation. After all, what is wrong with parents coaching their children in the proper administration of a business, sharing their experiences, mentoring, and even providing material assistance?" Figura asked.
There are also concerns that the N$2,8 billion health tenders are dominated by an elite who carved the tenders among themselves and associates.
The spokesperson of CPBN, Johanna Kambala, yesterday said the board is still in the process of reconsidering the bids.
"Be informed that this particular bid has not been awarded to any bidder yet, as CPBN is in the process of reconsidering the 20 applications received for reconsideration by bidders who participated in this bid," she said.
Kambala added: "CPBN is not in a position to comment further on this bid until the process is completed after which the outcome will be communicated to the bidders and the public at large."
LIKE MOTHER, LIKE DAUGHTER
Katiti's close corporation, Afrimed Investment CC, won a N$6,4 million contract from the same batch of tenders CPBN issued last month.
Katiti was the TransNamib CEO between 2012 and 2014, before she was suspended and later fired. In a drawn-out tussle with the board at the time, TransNamib agreed on a settlement with Katiti in 2016.
She continued playing a role in health tenders over the years through a company called Afrimed. Katiti told The Namibian yesterday that the Constitution guarantees all Namibians with the same rights.
"One of the fundamental freedoms provided for in the Namibian Constitution under article 21 guarantees that: All persons shall have the right to practise any profession, or carry on any occupation, trade or business. No Namibian should, therefore, be barred or discriminated against from practising any trade or business because of perceived family association, or how it might be viewed by the public," she said.
Katiti refused to comment when asked how many employees Afrimed has.
"There are literally hordes of both large and small private companies that are beneficiaries of public tenders to the tune of hundreds of millions of dollars. I have yet to see your reporting with regard to the number of Namibians which these companies have in their employ on a permanent basis," she said.
Katiti's company also benefited from the Covid-19 tenders.
In 2020, Katti's Afrimed Investment CC was also awarded a N$2,6 million contract by the Ministry of Finance during the Covid-19 pandemic. The company provided 50 boxes containing 20 masks each, 100 hand sanitisers, 25 bottles of spray and 100 boxes each containing 1 070 disposable gloves to the ministry.
That same year in June, Afrimed scored two more contracts at the ministry of health – one for N$1 million in which it provided medical items and another for N$6 million where it supplied condoms.
During the coronavirus pandemic, the government suspended its public procurement rules, resulting in billions of dollars of spending that still remain hidden from the public.
MORE BRIEFCASE COMPANIES
On his social media page this week, Shiimi warned against the abuse of government policies to benefit briefcase companies.
"The code of good practices that we launched yesterday will go a long way in empowering SMEs, youth, women and local businesses. Namibians, let's take advantage of this opportunity created by the government to make Namibia a better place. The code is meant to support real businesses, not briefcase entities," Shiimi said.
Novo Medical Supplies, a three-year old company co-owned by Gideon Tweeni Petrus won a N$66 million contract. It was registered in January 2019.
In August 2020, the company, while barely two years in the business, scooped a N$9 million contract to supply and deliver clinical products for the health ministry.
Petrus co-owns another company called Winmed Medical Supplies CC, which the Ministry of Justice in 2020 contracted to provide Covid-19 supplies for N$956 000.
Winmed also got two more contracts from the health ministry – in one the company provided a blood gas analyser for N$400 000, and in the other it provided implants for Oshakati hospital for N$195 000.
Another company that is of interest is Trion Technology Solutions CC co-owned by Ilius Uutoni Amunyela. The CC was awarded N$71 million from last month's tenders. It was registered in 2016, and Amunyela took it over in June last year, barely three months before the health ministry advertised the tender.
Two other businesses, considered to be close to winning health tender bids, are Vita Care Medi-Pharm (Pty) Ltd (N$60 million) and Facai Investment CC (N$48 million).