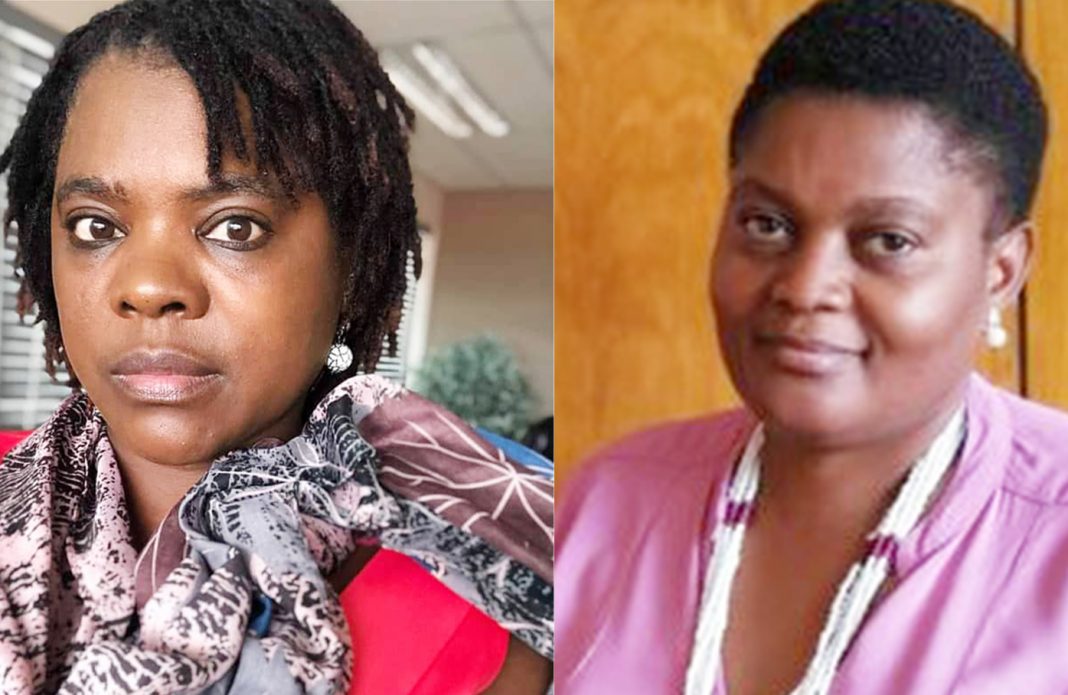 ---
By Shinovene Immanuel and Eliaser Ndeyanale | 14 August 2020
---
A year ago, chief taxation officer Frieda Haikonda was allegedly caught stealing a five-litre container of cleaning gel worth about N$150 from the Ministry of Finance.
This is reportedly one of a number of cases in which civil servants have found themselves in the firing line over petty crimes, while more serious cases implicating senior government officials have been ignored.
The cleaning gel was found in Haikonda's Amarok vehicle on 9 August 2019, a June 2020 charge-sheet drawn up by finance executive director Ericah Shafudah said.
"I have reason to believe you are guilty of misconduct," Shafudah said in a letter.
She was then hauled before a disciplinary committee chaired by Benedictus Likando, who last month recommended to prime minister Saara Kuugongelwa-Amadhila that Haikonda be fired.
Haikonda is appealing the decision.
She declined to comment when approached by The Namibian.
"I don't think it is my place to comment at this point in time since my case is not finalised yet."
Shafudah herself escaped potentially hefty punishment three years ago.
Secretary to the Cabinet George Simataa gave Shafudah a final warning in 2017 for failing to protect the government when it overpaid a fuel storage facility contract of N$5,5 billion by N$1,7 billion.
Shafudah has previously denied any wrongdoing.
MORE RED CARDS
Haikonda's case is not the only one.
A cleaner was fired for allegedly stealing a printing cartridge, while a customs officer, who purportedly smuggled Zambian beers into the country during the lockdown, faces a possible red card.
An administrative official was allegedly fired for slightly damaging a government vehicle.
These dismissals have led to allegations of double standards on the part of some staff.
This includes claims that a clique of senior officials only apply the rules when it suits them.
CRONIES FAVOURED
Sources allege several cases of nepotism and illegal overtime payments.
Efforts by officials to investigate these cases are said to have been blocked by the associates of those implicated.
This includes a case involving a domestic worker who landed a job in the inland tax revenue department as office administrator five years ago. The position was reportedly not advertised.
The official is the sister of the current director of administration in the finance ministry, Ailly Titus, who was deputy training director at the time.
It appears Titus' sister did not qualify for the job. The requirements were to have obtained Grade 12, 20 points and an E in English.
Documents show she had 13 points in five Grade 12 subjects and a G in English.
According to her CV, Titus' sister was a domestic worker before taking up the job at inland revenue where she earns N$98 200 a year.
Titus declined to comment. She said she forwarded her answers to The Namibian's questions to the ministerial spokesperson.
The ministry confirmed that Uupindi is indeed Titus' sister.
"For now I can confirm that Ms Titus was not involved in any process leading to her appointment. In fact she was on compassionate leave at the time and there is proof of that. But we are still investigating this case as well," the spokesperson said.
TREASURY TENSIONS
In recent years, workplace tensions at the ministry have escalated.
This is reflected in an email human resources officer Evindina Amun­yela sent to new finance minister Iipumbu Shiimi and other senior officials on 2 August.
She charged there were "too much favouritism and nepotism" in the administration division when it came to hiring and promoting staff.
Amunyela mentioned a case in 2018 involving the position of deputy director for legal support and compliance in the procurement department which was initially advertised in November 2017.
The job was allegedly readvertised despite one of the three people interviewed qualifying with 50%.
"I was the secretary (for the interview committee). Ms Valerie van Schalkwyk and I were chased away from the boardroom by Rebecca Iyambo (chairperson of the interview committee) after questions were already set," Amunyela said.
Click to view Evindina Amunyela email.
At the time, Iyambo was the director of administration at the ministry.
"Apparently she wanted to say something to the interview committee. After the interviews, she decided the position shall be readvertised despite the fact that there was a candidate who scored 50%," Amunyela said in the email.
Interview score sheets show that Apha Haihambo, one of the two candidates, achieved more than 50%.
Patricia Keeja, one of the five panellists, gave Haihambo a 63% score, but this was apparently changed to 57%.
Another panellist, Michelle Pieters initially gave Haihambo a score of 57%.
The score was allegedly lowered to 43%. This reportedly affected the overall score.
Keeja felt Haihambo had the ability to run the department, documents indicate.
However, the five-member panel recommended that the position be readvertised because they found none of the candidates suitable.
Interview committee chairperson Iyambo, who is now acting executive director of international relations and cooperation, described the allegations against her as a smear campaign.
"Ask the Ministry of Finance, because I would step out of my boundaries if I answer your questions," she said on Tuesday.
INVESTIGATION
In her email, Amunyela asked the minister to intervene in cases of alleged nepotism.
"All we are looking for is the chain of corruption to be broken for the benefit of all Namibian people. What is happening in the administration of the Ministry of Finance is really beyond the scope of the Public Service Charter," she wrote.
"Kindly be informed that the staff members of the Ministry of Finance and members of the public will arrange a peaceful demonstration against corruption, nepotism, favouritism, unfair treatment and all irregular practices in the Ministry of Finance and the public service at large. The date and time is to be communicated."
Efforts to get comment from Amunyela were not successful.
A senior ministry official questioned Amunyela's credibility and accused her of intimidating fellow colleagues.
She was ordered to work from home after she allegedly threatened to physically attack colleagues including acting director of human resources Veronika Shirunga, senior human resources officer Maria Nangombe, another senior human resources official Ivan Hamukwaya, and administration director Ailly Titus.
The Namibian sent questions to Shiimi on the probability of addressing the allegations.
Treasury spokesperson Tonateni Shidhudhu responded on Tuesday, saying the minister has ordered an investigation into claims of corruption and nepotism.
"We are aware of the email sent by staff member Evindina Amunyela in which she raised and complained about a host of serious issues related to recruitment processes and alleged favouritism and corruption," Shidhudhu said.
"Please take note that the ministry does not condone or support favouritism, nepotism and victimisation of any sort, and where there is evidence supporting these allegations, appropriate action will be taken," he said.
* This article was produced by The Namibian's Investigative Unit. Send us tips via your secure email to [email protected].