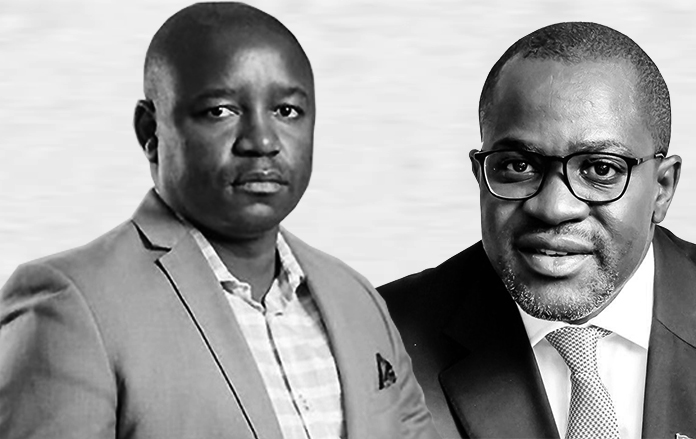 ---
By Eliaser Ndeyanale | 24 October 2020
---
ACCOUNTANT Paulus Ngalangi was appointed as Fishcor's finance general manager in April 2015, around six months after James Hatuikulipi was appointed as board chairperson of Fishcor.
Ngalangi is said to be close to Hatuikulipi.
A source familiar with their background said the two grew up together and Hatuikulipi was like Ngalangi's big brother.
Ngalangi was in charge of Fishcor's finances during the alleged Fishrot corruption scandal.
A source close to Ngalangi and James Hatuikulipi told The Namibian that the two are related and grew up together at Rundu.
The source said Ngalangi's mother, Rakkel Ndahafa Haulyondjaba, is related to James Hatuikulipi's father, Tauno.
Tauno, a Swapo liberation struggle commander who died in Angola, is Ngalangi's uncle.
Ngalangi refused to comment on his appointment and relationship with Hatuikulipi two months ago.
"I decline to comment because I believe you will write your story from your preferred angle regardless of my response."
The Namibian asked Fishcor's temporary board to explain how Ngalangi ended up working as Fishcor's finance boss at the time when his relative, James Hatuikulipi, was the parastatal's board chairperson.
Fishcor board chairperson Mihe Goamab said: "I shall come back to you. We are discussing what the next steps are with the overall efficiency and effectiveness of human resources needs of the organisation and we will release a statement when we have a certain position."
Ngalangi attended the People's Primary School in Windhoek before he went to Noordgrens Secondary School at Rundu and Etosha Secondary School at Tsumeb.
He later enrolled at the University of Namibia (Unam), where he acquired his accounting degree.
He also holds a postgraduate degree in accounting, finance, auditing and taxation from the University of South Africa.
While at Unam, he served in the university's student representative council.
After he finished, he was employed by KPMG as a senior auditor.
According to his LinkedIn profile, he also served as finance manager for IT distributor company Kolok Namibia Pty Ltd for two years, before he moved to Old Mutual Namibia in 2014 where he was a finance manager.
He audited the University of Namibia's books for around five years. The 35-year-old also worked at Old Mutual Namibia from mid-2014 to March 2015.
His presence as a major shareholder in a diamond company with no experience has set off alarm bells among other industry players.
Ngalangi's little-known diamond company faces allegations of fronting for some Fishrot accused.
The Namibian reported in March this year that Gem Diamond, a company co-owned by Ngalangi, was awarded a N$300 million diamond contract by the Central Procurement Board to evaluate diamonds for the government.
The company will ensure that government diamonds are correctly priced by Namdeb.
Ngalangi promised to inject N$5 million into Gem Diamond, in which he owns a 28% stake through his entity Blackboard Enterprise CC.
There is also speculation that some Fishrot suspects may be linked to the tender, as the contract has been in the pipeline since 2015.
Ngalangi has invested in the property market.
Deeds documents records show that between 2014 and 2016 the accountant bought two properties worth a combined N$1,7 million.
The first one is Erf no. 2948, measuring 1 108 square metres, at Okahandja.
He bought it on 9 September 2014 for N$883 200 and sold it for N$1,2 million on 22 July 2015.
On 16 June 2016, he bought Erf no. 5352 at Swakopmund's Extension 5 for N$820 000. The land measures 903 square metres.
– Read more on James Hatuikulipi's rise and fall, including a section on his father, a London meeting, and more.