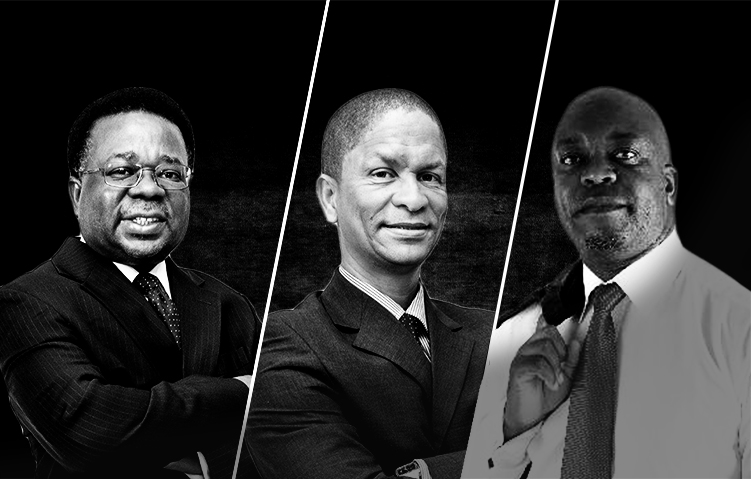 ---
By Tileni Mongudhi and Mathias Haufiku 23 July 2020
---
THE Government Institutions Pension Fund (GIPF) has pushed through a N$4 billion investment to a group that also provides investment advice to the state pension fund.
The multibillion-dollar deal has raised concerns about a conflict of interests.
Financial advisory company RisCura Consulting is a subsidiary of multinational investment advisory and financial analytics firm RisCura.
Acting on advice from RisCura Consulting, the GIPF board sanctioned billions being invested in another RisCura-affiliated entity, RisCura Invest, in 2018.
RisCura Invest then invested the money in a product called the Oriental Fund, which subsequently placed it in the Chinese financial market. The GIPF appointed RisCura Consulting (Namibia) as its investment adviser in 2009.
The fund and RisCura's 11-year relationship ends on 30 September 2020.
RisCura Invest pockets a handling fee of N$10 million a year for the 2018 investment.
This is on top of the N$8 million GIPF pays the company annually for advisory services.
RisCura Consulting also provides the GIPF with investment accounting services.
Industry players have often accused RisCura of advising the GIPF to invest in portfolios where it (Riscura) earns commission. RisCura declined to comment and referred questions to the GIPF.
The conflict of interest claims come at the same time as news that the GIPF suspended its head of investments, Conville Britz, last week.
The fund denied the suspension despite an internal memorandum seen by The Namibian, which indicates that Britz has been suspended for three months. It is not clear whether Britz's suspension is connected to the RisCura conflict of interest saga.
However, insiders say the decision to relieve him of his duties was based on performance-related issues.
RisCura Consulting (South Africa) states in its code of ethics that "all Riscura staff must recognise their responsibility to conduct themselves ethically and avoid any conflicts of interest".
RisCura Consulting (Namibia) has its own code of ethics, which has not been made available.
However, the company has a conflict of interest policy which provides guidance on how this issue should be handled. RisCura Consulting (Namibia) director Loth Angula last week declined to answer detailed questions on the conflict allegations.
"Please note that RisCura is bound by confidentialities in our relationships with our clients. Given this, we are unable to comment. We would, however, encourage you to address your questions to the GIPF directly," he said in an email response.
The Namibia Financial Institutions Supervisory Authority (Namfisa) in its 2019 annual report, noted that certain relationships between board members and pension fund service providers compromised the independence of boards and created a conflict of interest for board members.
It did not specify which board members and service providers it was referring to.
PENSIONERS' MONEY
RisCura's South African arm has previously been the subject of conflict of interest allegations.
In 2014, South Africa's Financial Services Board was quoted in the media as saying it had probed possible conflicts in the company's business structures.
An investigation by the financial publication Personal Finance said that by ignoring conflicts of interest, retirement fund trustees were often misled by RisCura.
"The consequence of these multiple conflicts of interest could potentially be lower benefits for fund members – many of whom belong to major funds, with assets under management totaling about R1 trillion," the report said.
According to the report, RisCura claimed it was not involved in asset management and provided independent advice to retirement funds.
The GIPF sees nothing wrong with RisCura affiliates occupying both player and referee roles.
Its chief executive officer, David Nuyoma, says "RisCura has fully disclosed all conflicts in relation to this investment".
He also defends the GIPF's decision to invest with RisCura,saying that the Chinese investment was premised on carefully considered reasons.
"The investment in RisCura's Orient Opportunities Fund was considered and chosen after an exhaustive search of all other investment mandates, products and managers available … and all appropriate conflict disclosures were received and clarified in the process," Nuyoma said in a written response last Thursday.
He added: "The investment has thus far proven itself. It has been the best performing allocation in the GIPF portfolio, with an 82% performance over just the last year and a half, outperforming its Chinese share benchmark by around 9%, despite the Covid-19 market turmoil."
Nuyoma also rejected claims by investment managers that RisCura has at times sidestepped GIPF management and dealt directly with the board when it wanted to push through investments that management objected to.
"At all times, clear reporting lines for all parties are established in terms of GIPF policies. The objective is to find the best solution for the fund," he said.
Britz's removal from the fund's investment department was announced in an internal communication last week.
Nuyoma refused to say why he had been sent home and whether he was suspended or on special leave. He said removing Britz was meant to ensure "objectivity and impartiality in the introspection process".
"The decision communicated casts no doubt on the integrity and persona of Mr Conville
Britz and does not in any manner insinuate involvement in irregularities or fraud," Nuyoma said.
In the internal memo to GIPF staffers, Nuyoma said that "in an effort to maintain a high-performance culture, the fund has taken a deliberate focus to streamline and strengthen the business processes within the investments department".
"In this regard, the fund has designated Immanuel Kadhila to act as general manager of the investments department for the next three months, a period during which Mr Conville
Britz, the substantive general manager … will be absent from the office," he said.
* This article was produced by The Namibian's Investigative Unit and the Advancement of Journalism Centre.