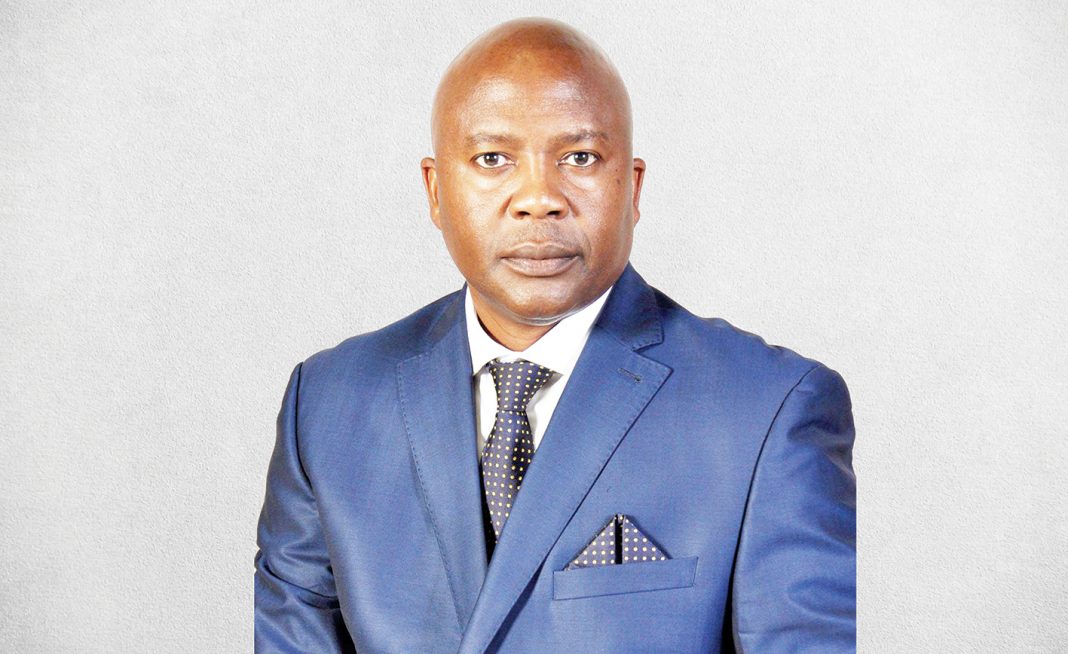 ---
By Tileni Mongudhi | 1 April 2021
---
FRESH revelations linking minister of defence and veterans affairs Peter Vilho to an offshore bank account in Hong Kong have brought to the fore a decade-old corruption case, which has haunted the former navy commander for years.
The case involves bank accounts in Hong Kong that were investigated as being part of alleged kickbacks linked to a N$1,8 billion arms tender for the Namibian government around 13 years ago.
Despite strong evidence, Namibian authorities appear to have swept Vilho's involvement in the case under the carpet.
His then boss, retired lieutenant general Martin Shalli, former defence force chief was forced to retire from his position in 2011 by former president Hifikepunye Pohamba, due to the investigation into the kickback allegations at the time.
Yesterday, prosecutor general (PG) Martha Imalwa said the case went cold because of a lack of cooperation from China and Hong Kong.
She, however, confirmed that there has been a criminal investigation into Vilho's involvement, even though the investigations did not bear any fruit.
This week, Windhoek mayor Job Amupanda produced a statement from the Hong Kong and Shanghai Banking Corporation Limited, branded as HSBC. The statement is addressed to a "Mr Vilho Peter Hafeni, dated 11 September 2020".
The statement is of a unit trust account from the bank's Lyndhurst Terrace branch, and contains US$194 319 (around N$2,8 million) in savings.
"How did Abacha [Vilho] manage to score these millions he is hiding in foreign bank accounts in Hong Kong?" Amupanda asked on his Facebook account this week.
CLAMPDOWN
There has recently been a clampdown on the use of offshore dealings worldwide.
Some multinationals, rich individuals and politicians often use offshore companies to carry out dubious deals using seemingly legitimate companies stocked with dummy directors, company secretaries and shareholders.
Asked about the purpose for the Hong Kong account, Vilho insisted yesterday that there is separation between his "official and private life".
"I became a minister in 2020 and an executive director in 2017. Before that I have been a private citizen like everyone else," the minister told The Namibian.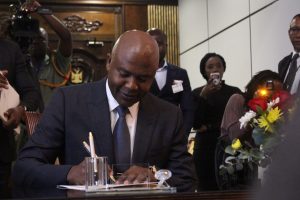 "I have had that account for over 12 years now. I suppose what I do with my money is my prerogative," he said.
Vilho's 12-year-old Hong Kong bank account coincides with an arms deal corruption investigation into how a Chinese state-owned weapons company allegedly bribed Shalli.
Court documents in Shalli's 2009 money-laundering case placed Vilho at the centre of a potential kickback scheme with Chinese arms company Poly Technologies.
HONG KONG CONNECTION
The Chinese firm Poly Technologies scored an arms supply contract of US$126 million (N$1,8 billion) with the Ministry of Defence and Veterans Affairs in 2008.
At the time, Vilho was the commander of the Namibian Navy. As one of the three service chiefs in the ministry, he was also part of the negotiations with the Chinese arms company.
Vilho was also part of Shalli's delegation, which visited the Chinese defence ministry in 2007.
Court documents indicate that a visit or engagement with Poly Technologies was also a part of that particular trip.
After the arms contract with Poly Technologies was signed, Shalli instructed his former colleague at the Namibian High Commission in Zambia, Elsie Maseke-Ausiku, to open a US dollar bank account in Zambia.
Before being appointed as chief of the defence force in 2006, Shalli served as Namibia's High Commissioner in Zambia.
Maseke-Ausiku then opened an account and provided Shalli with its details.
A few days later, the bank informed her that about US$199 955 (N$2,8 million) was paid into her account.
The transfer was made by Vilho via Hong Kong Shanghai Bank Corporation in Hong Kong. It was paid via Marine Midland Bank, an HSBC Bank in New York, in the United States.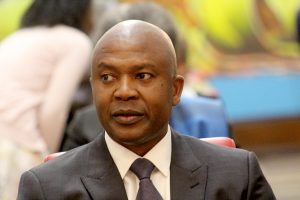 Vilho's address details listed in court documents emanating from Shalli's 2009 money-laundering cases are identical to the September 2020 bank statement published by Amupanda this week.
THE PAYMENT
Shalli explained to authorities at the time that he asked Maseke-Ausiku to open a bank account, and that he provided Vilho with that account's details.
"The US$199 955 [N$2,8 million] was a part of my 35% in a business venture. I do not know the details of this company. Details could only be provided by Vilho Peter Hafeni and Phillipine Yuleity Angula, my business partners," Shalli said in court documents.
"However, I am aware that this company is also a subsidiary of Poly Technologies Group," he continued.
Businesswoman Phillipine Angula, the daughter of former minister Helmut Angula, provided a statement relating to the Shalli transaction.
Phillipine, Vilho's niece, gave a statement to police investigators on 21 August 2009 during the investigation.
In her statement, she completely contradicted Shalli's version and denied having done business with the Chinese company.
"I further wish to state that I don't have any shares in any company where my uncle Peter Hafeni Vilho and lieutenant general Martin Shalli may have some shares," she said.
Phillipine added: "I am not aware of any shares or dividends paid to Mr Peter Hafeni Vilho, neither to Mr Martin Shalli."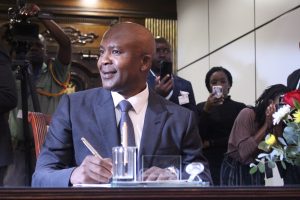 She, however, told authorities that her uncle Vilho introduced her to arms manufacturer Poly Technologies officials who were interested in partnering with her in mining businesses.
Those talks led to no tangible transactions at the time, Angula said.
She declined to comment when approached for comment yesterday.
"Whatever is happening between his worship the mayor of Windhoek and the honourable minister of defence and veterans affairs is none of my business," she said.
NO CRIMINAL CHARGES
Imalwa yesterday said she could not immediately recall all the details since the case was dealt with a long time ago.
She did, however, confirm dropping the criminal leg of her action into Shalli due to a lack of cooperation from the Chinese authorities.
Imalwa said the evidence collected was inconclusive in a criminal case and would not have proven guilt beyond reasonable doubt.
Imalwa said she visited China at the time and requested evidence, such as original bank statements, which never came forth.
Despite the prosecutor general's office concluding that money laundering and fraud were committed, no criminal charges ever emanated from the investigation.
Authorities seized Shalli's money in an asset preservation order and the case was closed.
Neither the Anti-Corruption Commission, nor the police or the PG pursued Vilho in the case.
No statement or interview with him was contained in the court documents detailing the investigation – despite his name appearing as a focal person.
Many people involved, including ministers and diplomats, gave statements under oath, but Vilho's statement does not appear.
The defence minister was also not clearly mentioned in the PG's affidavit, which led to the forfeiture of Shalli's money.
He was only referred to as 'Vilho'.