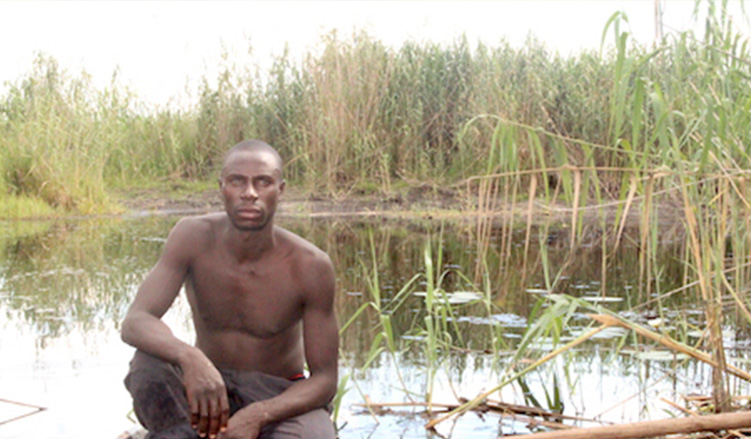 ---
By Tileni Mongudhi, Joel Konopo and Ntibinyane Ntibinyane | 9 March 2016
---
IN the early morning, when the sun is just nibbling at the Linyanti floodplain some three kilometres off Singobeka, a sleepy Lozi village some 90 kilometres south-west of Katima Mulilo, a Botswana military helicopter swooped into the Sitongo Island which divides Botswana and Namibia in the north.
For 32-year-old Samati Samati, the intrepid bream fisherman, the BDF is notorious for shooting suspects, so the sight of a military helicopter on an island claimed by Namibia meant trouble.
"I tried to run," he said as he recalled the sound of rotors propelling towards him. Swimming across one of the Linyanti tributaries would expose him to four gun-toting soldiers.
Instead, he dived into a nearby swamp and laid low, hoping the helicopter circling overhead would eventually fly back to base in Botswana. He was mistaken.
"They set up camp, and stayed there for two days. At night, I could see their camp fire."
READ MORE: Deadly borders … 30 Namibians killed through Botswana's shoot-to-kill policy
Samati, a Lozi, one of the minority tribes in Namibia with little formal education, has found a way to make money on the Sitongo Island shared by Botswana and Namibia, and swears upon the gods of heaven that he is not a poacher.
He has been fishing on Sitongo Island since he was a child, and that ingrained skill has been keeping him alive. For generations, the Lozi and their ancestors had thrived in this landscape of abundance.
On the riverbank of the Linyanti river on the Botswana side, game descend to the river to drink. On the Namibian side, there are no wild animals, and instead head of cattle graze generously on the floodplain.
The contrast is striking, and Samati shrugs when asked where the Namibian game is. They crossed over to Botswana, he argued. "We share these wild animals. We share fish too."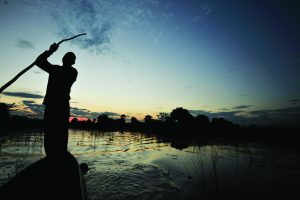 READ MORE: The agony of a grieving father
The BDF is known for making frequent raids into Namibia without regard for the country's sovereignty. Before they flew out of Sitongo, the BDF left a trail of destruction. They confiscated fishing nets and destroyed seven canoes.
But for a people reliant on fishing, Samati and other residents of Singobeka remain undeterred. Within days after the 15 November 2015 near-death experience, hunger forced him back into the Linyanti lagoons, this time, with his three-year-old nephew.
"I guess they would not shoot me when I am with a little child," he shrugged, half-joking.