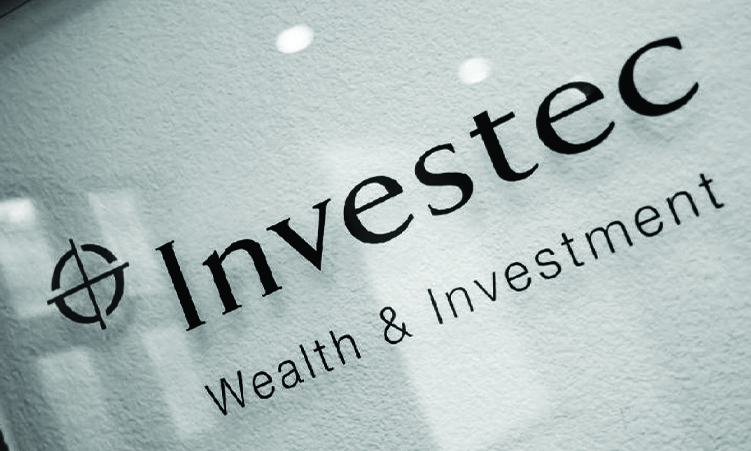 ---
By Tileni Mongudhi and Mathias Haufiku | 5 August 2020
---
MORE questions have been raised about the Government Institutions Pension Fund's investment adviser, RisCura, over what is seen as an uncomfortably close relationship with Ninety One Asset Management (formerly Investec Asset Management Namibia).
Ninety One Asset Management manages a large chunk of civil servants' pension money – N$16 billion of the N$120 billion in the GIPF's portfolio.
RisCura purportedly rakes in millions from both Ninety One, formerly managed by Fishrot-accused James Hatuikulipi when it was Investec Asset Management Namibia, and the GIPF in a complex hidden commission arrangement.
Previously, this newspaper reported that the GIPF had pushed through a N$4 billion investment to RisCura, which also provides investment advice to the state pension fund, raising concerns about a conflict of interest.
Experts have, in the past, warned that multiple conflicts of interest could potentially lower benefits for fund members and pensioners.
Now, there are fresh allegations involving ties between the GIPF's board members and investment firms.
These include claims that the chairperson of the GIPF's investment committee, I-Ben Nashandi, favours RisCura, and that both RisCura and Ninety One have given Nashandi's son internships and holiday jobs.
Nashandi, who is also the executive director in the Office of the Prime Minister, dismissed the allegations about his son as irrelevant.
Two sources said Ninety One receives a yearly fee of N$46 million for managing N$12 billion of the GIPF's funds and pays over close to half of that – N$20 million – to RisCura.
The N$20 million a year commission comes on top of an N$8 million annual fee RisCura already receives from the GIPF as its pension fund investment adviser.
On top of this, RisCura earns a N$10 million yearly fee from the GIPF for managing N$4 billion of the fund's money, which is invested with its sister company, RisCura Invest.
Investment industry insiders said it was unusual for an investment adviser such as RisCura to double as an asset manager for the same fund.
They said it was also unusual for an investment adviser to claim commission from an asset manager if the investment adviser is already paid by the fund – the client – for giving advice on where to place an investment.
The GIPF's actuarial valuation reports indicate that Ninety One's share of the GIPF pension stood at N$5,1 billion of a N$30 billion portfolio in 2009 when RisCura was appointed investment adviser. By 2019, Ninety One had the largest portion of the GIPF portfolio at N$16 billion of a total of N$120 billion.
Now questions are being asked about whether the growth of Ninety One's share under James Hatuikulipi was based on the asset manager's performance, or came on the back of an allegedly incestuous relationship with RisCura.
NASHANDI'S TIES
It is alleged that Nashandi has favoured RisCura, especially when GIPF management has disagreed with the investment adviser.
Nashandi's son, Mahevo Nashandi, has allegedly benefited from internships and holiday jobs provided by RisCura and Ninety One.
"My son's story or employment is irrelevant here. There is no prohibition on my son's employment," he said when approached for comment.
Nashandi also said there had never been any discussion suggesting he should recuse himself from dealings with RisCura as the investment adviser had already been appointed as a consultant by the time he became a trustee and his son did the internship.
"I have no other relationship with RisCura other than my role as investment committee chairman, and I had no quid pro quo with RisCura," he said.
Nashandi added that as investment committee chairperson he could not consider investment decisions without engaging GIPF consultants, who were the experts.
He said his role was to balance the input of the consultants and management.
He said RisCura had never approached the board directly as alleged.
"Ideally, we don't want a conflict between the advice coming from management and the consultants," Nashandi said.
He added that it was wrong to expect him as investment committee chair not to listen to different views, as the board had a responsibility to give the experts an opportunity to be heard.
Nashandi also dismissed the suggestion that RisCura has a direct line of communication to GIPF trustees, saying all presentations and communications to the trustees went through management before being presented to the board.
"I always insist that the general manager of investments must come and brief us before board meetings," he said.
Asked whether Nashandi had declared any potential conflict of interest, GIPF chief executive officer David Nuyoma said in a written response to The Namibian that the pension fund "cannot comment on the personal relationships of members of the board of trustees".
Nuyoma declined to comment on allegations against Nashandi.
Ninety One did not respond to detailed questions regarding its business relationship with RisCura.
However, it said in a statement that it strongly believes in its fiduciary duty to clients and will always seek to avoid and manage any possible conflicts that may occur through its normal business activities so that the best interest of its clients are served at all times.
"We confirm that we do not have potential conflicts of interest that have not been appropriately avoided or managed," it said.
WRONGDOING DENIED
RisCura Consulting Namibia's local head, Loth Angula, said the GIPF's performance had been exceptional since it joined hands with RisCura.
He denied that RisCura received a commission from Ninety One.
"RisCura does not earn any commissions or finder fees and is fully transparent with clients on all fees earned," he said in a statement issued on Sunday responding to written questions.
Upon appointment, said Angula, RisCura had restructured the GIPF's investment strategy which saw the fund's assets grow from N$35 billion in March 2008 to N$117 billion in March 2019.
"Over this period, the GIPF outperformed every balanced fund manager who has a product offering in Namibia," said Angula.
Angula indicated there were two public tendering processes where RisCura had competed with other entities for the mandate to advise the GIPF.
He rejected claims that RisCura favoured Ninety One when it comes to advising the GIPF on where to invest.
"In relation to providing advice to clients on investment managers and products, RisCura's approach to achieve excellent results is to use specialist managers to implement carefully crafted investment strategies, which requires hiring the best managers for specific roles in client portfolios," he said.
Angula said Ninety One's allocation in the GIPF had been reduced from over 17% in 2008 to 13% in 2019 since RisCura came on board.
RisCura's mandate lapsed in March 2020 but the GIPF extended it to the end of next month.
* This article was produced by The Namibian's Investigative Unit and the Advancement of Journalism Centre.