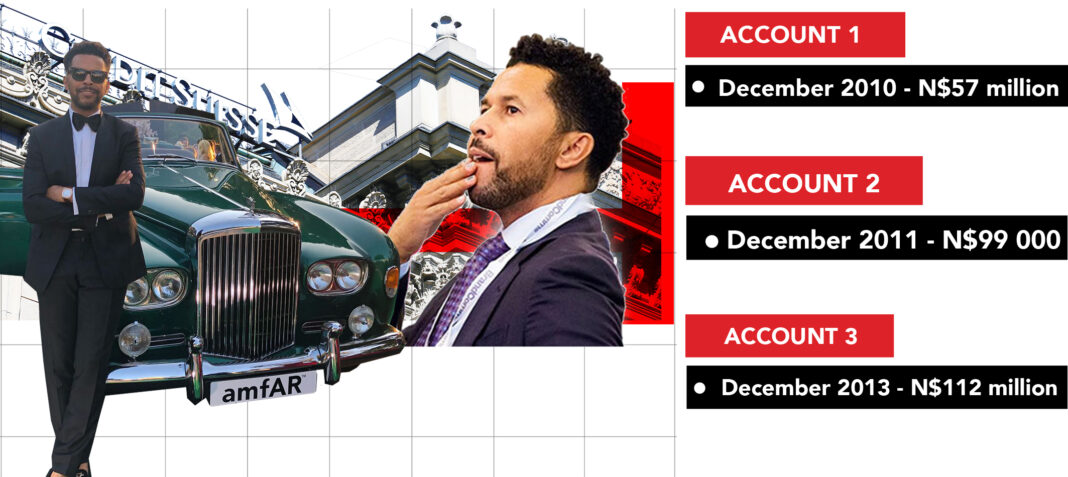 • By Shinovene Immanuel | 4 March 2022
BUSINESSMAN Knowledge Katti stashed more than N$100 million in a Switzerland bank from 2010 to 2013 – the period he was accused of cheating his business partners, doing favours for politicians, and speculating with oil and phosphate licences in Namibia.

It was also around the same time that the Bank of Namibia's Financial Intelligence Centre (FIC) started questioning the flow of money from his bank accounts, some of which was allegedly paid to government officials to access exploration deals.

Katti is among more than 20 Namibians or people linked to Namibia named in the leak of secret bank accounts held by Credit Suisse in Switzerland.
Switzerland is a well-known destination for hiding money from all over the world, in part because of its tight banking secrecy laws and business culture.

Banks are increasingly under pressure to be extra careful when dealing with suspicious clients, widely known as 'politically exposed' individuals.
Politically exposed individuals are those who are or have been entrusted with a public function, such as that of president or minister.

The definition, according to the FIC, extends to their close associates.
Katti is considered politically exposed because of his close ties with politicians such as president Hage Geingob, ex-energy minister Obeth Kandjoze, who is currently the director of the National Planning Commission, former justice minister Pendukeni Iivula-Ithana, and former Public Service Commission member Teckla Lameck.

Katti has paid N$200 000 towards Geingob's medical expenses at the same time he was executing his oil speculation deals.

Questions sent to Katti have not been responded to.
The businessman has in the past denied any wrongdoing relating to his role in oil deals.

It is not clear where Katti's Switzerland millions originated from, but the cash flow coincided with his involvement in two natural resource-based deals between 2010 to 2013.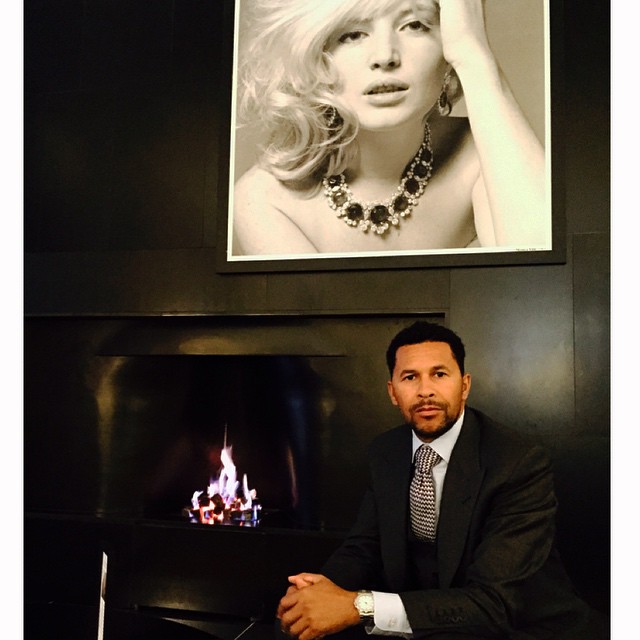 This includes speculating with oil exploration licences acquired from the National Petroleum Corporation of Namibia (Namcor) and buying into a phosphate mining company, which he co-owns with Oman's richest businessman, Mohammed Al Barwani.

The speculator has over 18 years made exploration prospecting licences his turf, inviting criticism that he profited from getting the most promising spots of where it is believed Namibia had the best oil deposits.

Four years ago, The Namibian reported that Katti's South African business partner, millionaire banker Mxolisi Mbetse, accused Katti of making off with more than N$60 million that Mbetse believed should have been split between them.

Now, a leak of documents known as 'Suisse Secrets' has revealed that Katti held more than N$100 million in a bank account of Switzerland's Credit Suisse.

More than 163 journalists from 48 media outlets in 39 countries across the world – including The Namibian – spent months analysing bank account information leaked from Credit Suisse, Switzerland's second-largest lender.

The leak included more than 18 000 accounts that held in excess of US$100 billion at their peaks.
Katti is not considered to have committed any crime.
THE DECEMBER BANKER
Bank records show Katti created three accounts at Credit Suisse.
He opened two accounts in December 2010. These accounts held Swiss franc 11 900 (N$99 000) and Swiss franc 15,6 million (N$112,9 million), respectively.

The third account was opened in December 2012 and held about Swiss franc 4,4 million (N$57 million).

By 2014, these three accounts held a total amount of around N$480 000.
Records show that the bank accounts were closed on separate dates – in 2012, 2014 and 2013.

The Swiss money was flowing around the time that Katti boasted to The Namibian that he pledged N$500 000 at a fundraising dinner aimed at funding the Swapo 2012 congress which saw the election of Geingob as the ruling party's vice president and candidate to become the state president.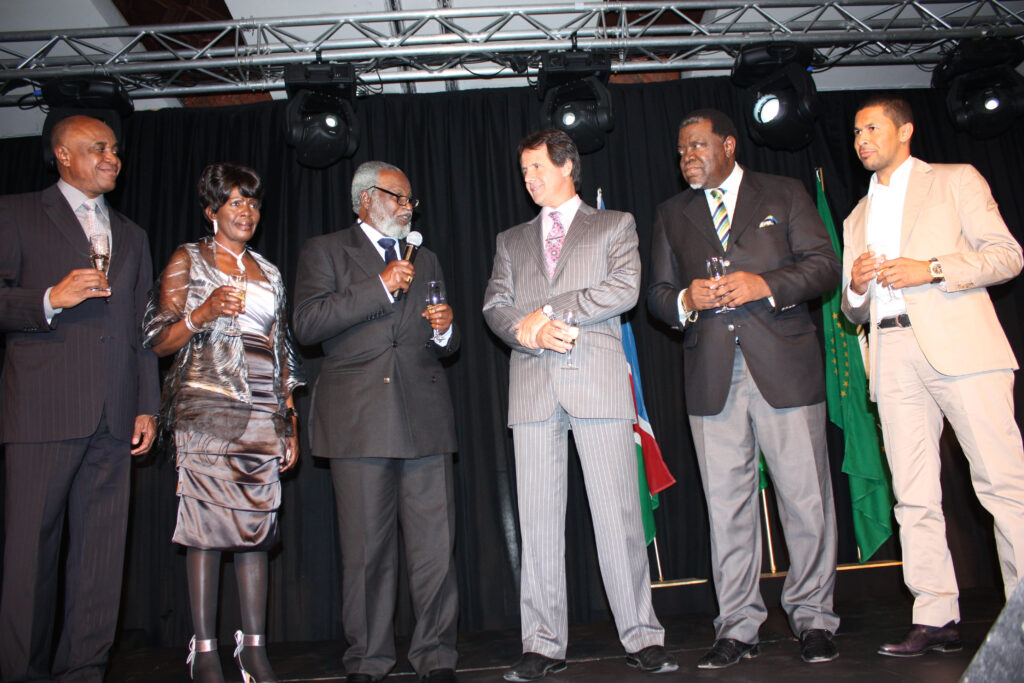 The dinner held at State House was dubbed an engagement with business people aimed at influencing government policies.
Geingob's critics in Swapo said the gala dinner was nothing short of buying power.

Yet, Credit Suisse appears to have turned a blind eye to Katti's proximity to powerful Namibians despite years of media coverage questioning how he operates, all easily verifiable from a simple Google search.

"Credit Suisse strongly rejects the allegations and inferences about the bank's purported business practices," the bank said in a statement.
THE FIXER
Insight Magazine was among the Namibian publications tracking Katti's controversial deals.

In March 2010, the magazine ran a front-page story titled 'The Fixer', reporting that the FIC kept a close watch on Katti's transactions "amid reports that he has shared the money with some board members and management of Namcor as well as government officials".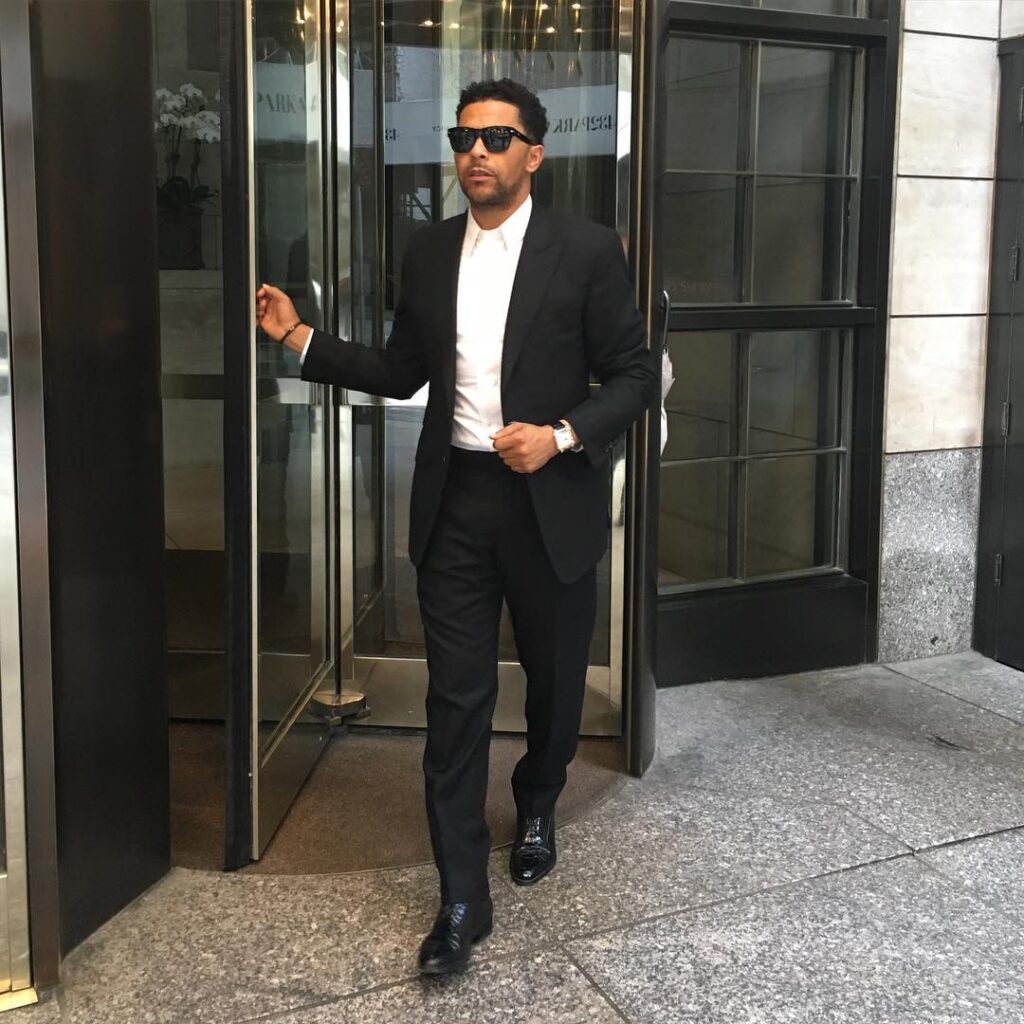 "The beneficiaries are people who supposedly have made it easy for Katti to acquire and hold onto exploration licences, as well as to assure foreign investors that the government was a part of his projects", the article claimed.

At the time, First National Bank had asked Katti to explain the source of funds he put in bank accounts in Windhoek.
FNB subsequently shut down his account in 2018, allegedly because he did not provide satisfactory guarantees of the proceeds.

Insight also reported on how Katti transferred close to N$2 million to the then former petroleum commissioner Immanuel Mulunga, now Namcor managing director.

The funds were paid between 2009 and 2010. The two denied wrongdoing, but payments made to the state official responsible for regulating the industry that enriched Katti raised eyebrows at the time.

Katti easily acquired oil licences when his friend Kandjoze was Namcor's exploration manager and later managing director at the national oil company.
'CHEATER'
The latest leak of bank records comes around five years after The Namibian reported that a South African businessman accused Katti of cheating him of around N$60 million.

The deal revolved around a joint venture that consisted of Katti and South African tycoon Mxolisi Mbetse exploring three Namibian oil blocks.
Around 2004, Katti approached the South African about an oil deal in Namibia.

The two partnered in a company registered in September 2005, named the Namibia Industrial Development Group (NIDG).

Mbetse's Industrial Development Group would own 70%, and two Katti-owned companies, Cumoxi Investments and Knowledge Resources, the remaining 30%.

By June 2008, the joint venture was on the verge of losing the three oil blocks because it had not paid licence fees, and also failed to carry out exploration work.

The government gave the company until August 2008 to invest, or risk losing the concessions.

In a 2008 email to his South African partner, Katti was sure he would convince the government not to cancel the NIDG's exploration licence, saying he would "use some funds to work the magic".

Katti persuaded his South African partner to move their 70% interest in NIDG into a Namibian shell company he controlled.
But Katti had other plans. He sold the oil blocks to the Canadian firm UNX Energy Corp, allegedly without consulting his South African partner.

UNX later sold the blocks to Brazilian oil firm HRT in a deal that his partner claims enriched Katti by more than N$60 million in cash and shares, without giving his partners "a cent".
Mbetse confirmed to The Namibian in 2017 that there was a dispute over the oil blocks.

"The issue is being looked at by our auditors and some forensic experts. I cannot comment on this issue," he said at the time.
Mbetse died last year.
His family has called on Katti to come clean.

"The contents of your story are accurate. My chairman, Mxolisi Mbetse, died trying to recover what was rightfully due to him, and Knowledge Katti knows the truth," Thandana Mbetse, the nephew of the late business tycoon, said last week.

"We tried to recover what was due to us through the legal channels to no avail," he said.
SHIPPING PROFITS
Revelations about Katti's Switzerland millions possibly linked to the sale of Namibian oil exploration blocks brings to the fore the debate on how effective Namibia's natural resources tax system is.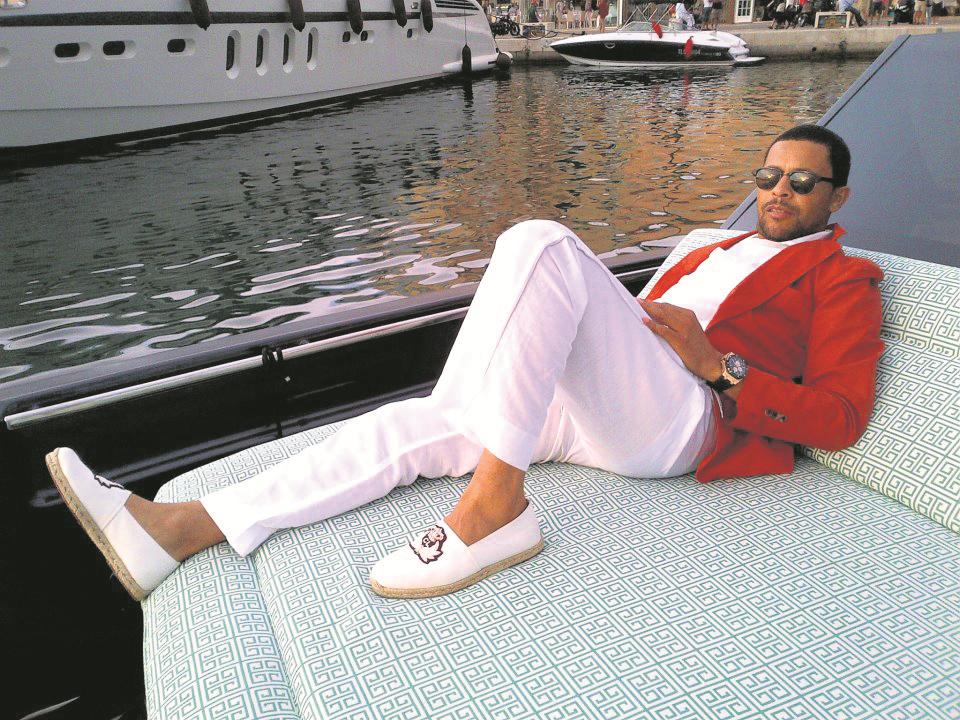 The government introduced an income tax on the sale of mineral licences in 2011, around the same time that Katti announced at State House that Namibia has oil along its coast.

Four years later, the government amended the laws to tax the profits from the sale of petroleum licences or sale of shares of a company holding a petroleum licence.

"To ensure equitable taxation of profits on the disposal of Namibian natural resources licences or rights, income tax was also introduced on profits from the sale of petroleum licences or sale of shares of a company holding a petroleum licence," says Namibia Revenue Agency (Namra) spokesperson Tonateni Shidhudhu.

Shidhudhu says oil and gas licences became trading commodities with no contribution to state revenue.
"Income tax was therefore introduced on the profits of oil and gas licences or rights," he says.

"This means all Namibian-sourced income must be declared and taxes paid to Namra – regardless of whether the money is kept in a foreign bank account or a Namibian bank account."

"Profits from the sale of natural resource licences such as oil and gas are taxable in Namibia," Shidhudhu says.
Katti has not explained whether he has declared and paid taxes on the funds he has stashed in Switzerland.
SPECULATOR
Katti is no stranger to controversy, especially around accusations of doing favours for officials who preside over affairs regulating his businesses.
Geingob has in a way helped Katti's business.

In 2013, Geingob advised former Navachab gold mine owners to "pay special attention" and consider selling their N$1,2 billion mine to a consortium that was co-owned by Katti.
That deal never went through.

In 2013, Geingob led a Namibian business delegation to Dubai and Ras Al-Khaimah in the United Arab Emirates and Muscat in Oman.

Katti was part of that delegation, and has now partnered with Al Barwani – Oman's richest businessman, who wants to mine phosphate off Namibia's coast.

Katti's other business partners include Uruguayan businessman Gaston Savoi who has been accused of paying kickbacks and using strategically placed officials in South Africa to win tenders.

Savoi has denied the charges in what is known as the 'Amigos case'.
Katti and Savoi are partners in a state contract meant to supply oxygen to Namibian hospitals.

In 2010, a World Health Organisation (WHO) investigation found that Katti 's company Intaka, the government's preferred oxygen supplier, did not meet basic global standards, bluntly declaring Intaka as unsafe.
*This article has been produced by The Namibian Investigative Unit with support from Occrp and Süddeutsche Zeitung. Contact us via your secure email:[email protected]