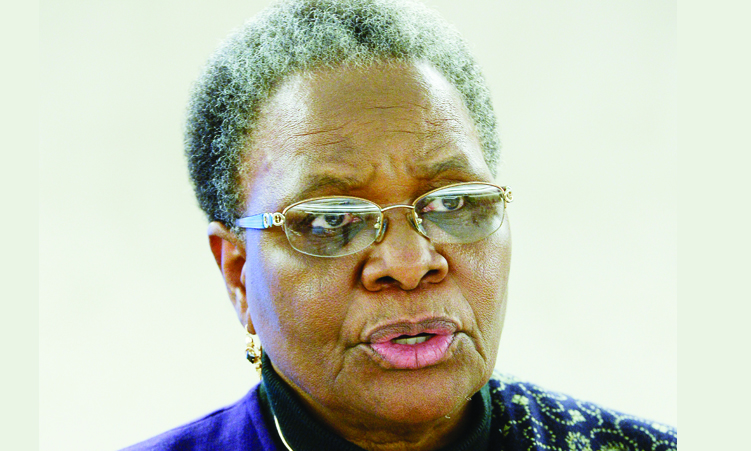 • SONJA SMITH, SHINOVENE IMMANUEL
DEPUTY prime minister Netumbo Nandi-Ndaitwah declined an offer by president Hage Geingob to be appointed as Namibia's prime minister.
Sources said Nandi-Ndaitwah also requested that Geingob remove the international relations portfolio from her list of duties.
Geingob subsequently decided to retain his current top three, including vice president Nangolo Mbumba, prime minister Saara Kuugongelwa-Amadhila, and Nandi-Ndaitwah, who remains fourth in terms of state power.
Nandi-Ndaitwah's supporters said she prefers being vice president in order to prepare for the Presidency if the ruling party wins next year's national elections.
They point to former president Hifikepunye Pohamba's decision to appoint then trade minister, Geingob as prime minister, after the 2012 congress. At the time, the prime minister was the second most powerful position in the government.
After defeating former minister Jerry Ekandjo and Pendukeni Iivula-Ithana for the Swapo vice president position, Geingob replaced Nahas Angula, who was moved to the defence ministry.
Nandi-Ndaitwah's political fortunes soared after she triumphed over factions supported by Geingob at the last Swapo congress.
It's unclear when the prime minister's position offer was made, but talks are likely to have started after the congress held in December last year.
High level discussions were reportedly held over the past few months regarding the possibility of appointing Nandi-Ndaitwah as prime minister to replace Kuugongelwa-Amadhila.
Nandi-Ndaitwah did not respond to questions sent to her yesterday.
There are several theories floating around the corridors of power on why she turned down the prime minister's job.
One of the reasons, sources said, was because Nandi-Ndaitwah preferred the vice president position which is more powerful in terms of political preparation for State House, if Swapo wins the national elections.
The other reason being speculated on is that she wanted a less busy position to devote more time to campaigning for the presidential elections.
According to sources, Nandi-Ndaitwah appears to have had a change of heart after initially asking Geingob to remove the international relations portfolio from her list of responsibilities, and now wants to retain the position.
Presidential spokesperson Alfredo Hengari did not respond to specific questions sent by The Namibian about a Cabinet reshuffle or Nandi-Ndaitwah's decision to decline the prime minister's position.
Instead, Hengari said Geingob "who was uncontested for the [Swapo] president position" at the last congress, is focused on building success and unity in the ruling party.
"The president is currently focused on building on those successes and will continue to champion unity within Swapo, for the party to continue delivering on its key and urgent mandate – sustainable development, inclusivity and shared prosperity for the Namibian people," he said.
"Ahead of 2024, the president is working hard to ensure that the party and its presidential candidate emerge victorious to lead the Namibian people in fulfilment of its historical mission of a better life for the Namibian people."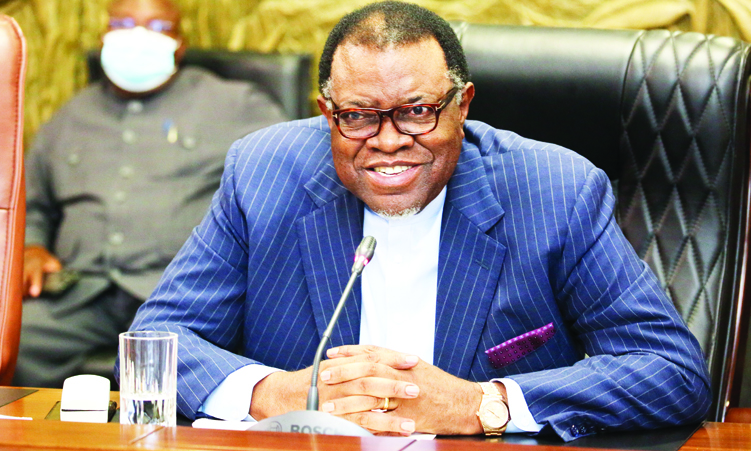 A POLITICAL RIFT
The former editor of the Swapo mouthpiece newspaper Namibia Today, Asser Ntinda, said Geingob's prime minister position signalled a division between the president and Nandi-Ndaitwah.
"That Geingob doesn't want to appoint her as vice president of the country clearly shows that he still doesn't want her to succeed him, which is very bad. It actually signals a rift between the two," Ntinda said.
"Geingob is dealing with Nandi-Ndaitwah in bad faith. If she had declined to be appointed as prime minister, she did well. If Geingob doesn't want to appoint her as vice president, let her be where she is."
Former works and transport deputy minister James Sankwasa lauded Nandi-Ndaitwah's decision to turn down the prime minister post.
"Nandi-Ndaitwah became the vice president of Swapo in 2017 but she was never offered that position before… or any other position for that matter. So, what will be the reason behind offering her the prime minister position now, when there is only one year to go?
"Angula was the prime minister under president Pohamba, and he saw fit that, if you are senior in the party structure, let that be the same in government. You can't have a senior in the party but the person remains a junior in government," said Sankwasa.
However, the executive director of the Institute for Public Policy Research (IPPR), Graham Hopwood, said being prime minister is more influential.
"The prime minister post is far more influential than the vice president position. So far, the vice president post has been more about status than power and responsibility and has been occupied by elderly comrades waiting for retirement," Hopwood said.
Political analyst Rui Tyitende said to have Nandi-Ndaitwah in the prime ministerial position is "a slap [in the face]".
"If the assertions are true, then the obvious question becomes, who will be the vice president if Mbumba is not available? Will it be Kuugongelwa-Amadhila? If yes, then it's a political slap in the face for Nandi-Ndaitwah, considering the fact that she is the second in command of the governing party."
Nandi-Ndaitwah has played her political cards in the background since she assumed ruling party power last year. She, however, goes public on issues that are likely to cost Swapo votes. For instance, she spoke out against health tenders.
There has been a backroom power struggle within Swapo, especially after the last congress, which saw Geingob lose some political currency.
Nandi-Ndaitwah, Swapo secretary general Sophia Shaningwa and her deputy Uahekua Herunga are all part of the same camp.
Nandi-Ndaitwah's talks after the congress with Geingob over the top positions, reportedly started off on "shaky grounds".
But the relationship allegedly improved and they seem to have now built more trust.
A person familiar with this matter said Nandi-Ndaitwah's supporters complained about Geingob's closest ally, Mbumba, being vice president of the state while the vice president of the party was being benched.
Meanwhile, Landless People's Movement (LPM) deputy leader Henny Seibeb called on Geingob to remove what he dubbed "deadwood" ministers from his Cabinet.
Seibeb was speaking in parliament this week.
He said if Geingob does not remove these ministers, he would go down in history as the most talkative president, yet toothless.
"There are Cabinet ministers sitting here today who do not even deserve to be in parliament, much less in Cabinet," he said.
WEEKEND SPECIAL
The battle for power in the ruling party is likely to continue when Swapo holds its central committee (CC) meeting in Windhoek tomorrow, which could decide who will hold key positions such as legal, economics and defence.
Geingob brought in his private lawyer, Sisa Namandje, as part of his nominees to the Swapo CC.
One of the key positions that are expected to be fought over this weekend is the Swapo secretary for information, which is currently occupied by Hilma Nicanor, who served as spokesperson of the party.
The Swapo constitution states that one must have served in the CC for at least five years to be considered for secretariat positions.
– Additional reporting: Eliaser Nde­yanale