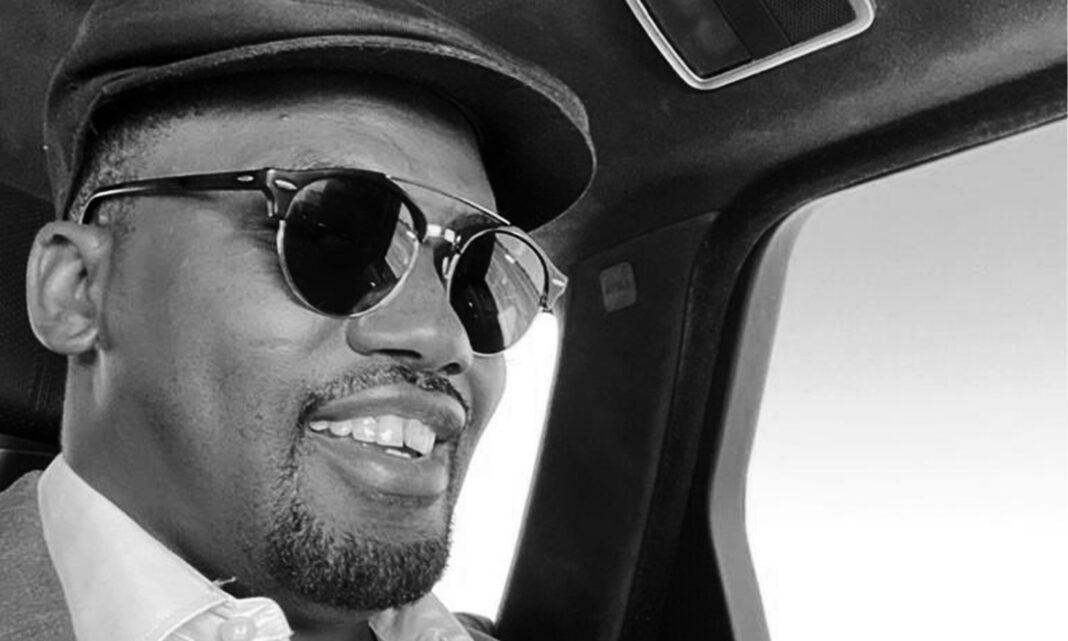 By Timo Shihepo and Tileni Mongudhi | 2 June 2022
BUSINESSMAN Laban Kandume is planning to build a pay-to-use road in the Namib Desert after his initial idea of building a railway transport system was rejected by the tourism industry.

Kandume's company Sky Eye Hospitality and Tours had proposed to construct a motor and railway transport system and a tethered balloon ride in the renowned Sossusvlei.

The plan has, however, been heavily criticised by several players in the tourism industry, including state-owned Namibia Wildlife Resorts (NWR) and other tourism operators who said such a move would damage the desert, create a monopoly for Kandume's company, and result in job losses.

Speaking to The Namibian last month, Kandume said the company would halt its plans involving a train ferrying passengers through the desert.
"We are now going to build a new detachable road. It can be removed any time, especially during the end of our concession," he said.
This concession was granted to Kandume's Sky Eye Hospitality and Tours by the minister of environment, forestry and tourism, Pohamba Shifeta, who unilaterally stripped NWR of its rights to carry out shuttle services into Sossusvlei – an undertaking which used to bring them more than N$10 million in yearly revenue.

Kandume then crafted a plan to introduce a train, road system and tethered helium balloons leading into Sossusvlei – which offers landmarks with its red dunes, white salt pan and Deadvlei – situated in the western part of Hardap region in the Namib-Naukluft National Park.

Kandume said they still plan to go ahead with the road system and tethered helium balloons project.

Several industry players said this move would damage the environment.
"The train project is a good idea. It's just that we are 10 years too early because of Covid-19, which is affecting the arrival of tourists," said Kandume.

He is, however, adamant that the train project would be realised in the future.

"It may not even be during our concession time, but it will happen. I hope I will be alive by then to see it happening," he said.
TOLL GATE
The new plan would see Sky Eye Hospitality and Tours constructing a road that will have a toll gate.

A toll gate is a barrier across a road where drivers or pedestrians must pay to travel further.

Other tour operators would then have to pay a fee before transporting their passengers to their lodges.

"Everyone can use our detachable road, but will have to pay a toll gate fee," said Kandume.

The new plan, according to Kandume, would mean there would be no more complaints about job losses, a monopoly, or environmental damage.
He does not expect any issues with the new plan.

"If we do then these are no longer genuine concerns regarding the environment, but hidden agendas. Then this is playing the man instead of the ball," he said.

Kandume said the tourism industry needs transformation.
"Black people must participate in this industry. They must sit at the decison table," he said.

Chirstelle Du Toit-Oosthui­zen, representing Taleni Africa Tourism, which owns Sossusvlei Lodge, said they were not aware of the latest development.

She said they are still waiting for feedback after they had a meeting with the company conducting the environmental impact assessment on 1 April.
"Sky Eye Hospitality was supposed to give us feedback on all the questions they couldn't answer during the meeting," she said.

"We are looking forward to any official communication with regards to any future plans," Du Toit-Oosthui­zen said. NWR spokesperson Nelson Ashipala last month refused to comment since the parastatal has not seen the new bid information document detailing the latest development.

"NWR was not consulted on this new development," he said.
Ashipala said NWR was informed through a letter from the Ministry of Environment, Forestry and Tourism about the allocation of the motorised transport proposal.

"We are yet to receive full technical and operational information on this prospect," he said.

Kandume said they would issue a press release later this month to explain the new plan.