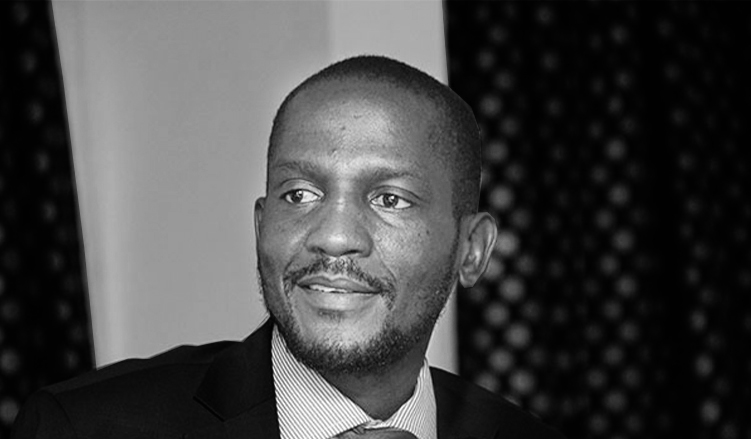 ---
By Tileni Mongudhi and Mathias Haufiku | 12 June 2020
---
DEPUTY minister of works and transport Veikko Nekundi and Swapo Party Youth League (SPYL) secretary Ephraim Nekongo are named as potential beneficiaries of Fishrot payouts.
The Namibian understands other listed beneficiaries of the fishing scandal that has so far landed two ministers in jail includes the Namibian National Students Organisation (Nanso).
Another beneficiary is Joseph Gabriel, a member of the Ndilimani Cultural Troupe. He is known as 'Matangara' in Swapo circles.
Money alleged to have been the proceeds of corruption in Namibia's fishing industry was paid to these individuals in 2017 through De Klerk, Horn & Coetzee (DHC) Incorporated, a law firm accused of being the key paymaster for bribes and money laundering involving more than N$75 million allegedly diverted from the National Fishing Corporation of Namibia (Fishcor).
DHC Incorporated is co-owned by former justice minister Sacky Shanghala's lawyer Marén de Klerk, Stoan Horn and Celeste Coetzee.
NEKUNDI'S BENEFIT
Nekundi was one of the critical players who pushed the youth vote in favour of president Hage Geingob's presidential campaign, especially in 2017.
He was also accused of deceiving his comrades in 2012 before the Swapo Party congress. He later ousted former SPYL secretary Elijah Ngurare.
Investigation documents listing payments made from the trust account of DHC Incorporated show Nekundi received N$20 000 on 11 September 2017.
Nekundi told The Namibian yesterday he was still baffled by how the money landed in his bank account.
He said the money may have been paid to his bank account as a contribution to many of his charitable and social responsibility initiatives aimed at helping the needy.
Showing a copy of his bank statements to The Namibian, he said the money was paid into his account, but he has no recollection as to why it was paid into the account.
"I also don't know De Klerk, and I am sure he does not know me," said Nekundi. The deputy minister said if the transaction was properly referenced, he would have had an idea why the money was paid into his account.
Alternatively, Nekundi said, the authorities can find out who instructed the law firm to pay money into his account.
The Namibian understands the Anti-Corruption Commission (ACC) has already summoned some youth leaders demanding explanations for being paid by DHC Incorporated.
Nekundi confirmed to The Namibian he received a summons from the ACC, dated 5 June 2020, asking him to explain why DHC Inc paid money into his bank account.
ACC director general Paulus Noa yesterday said as long as the ACC has information that a person received money connected to the case, they would be summoned to explain. Their political affiliation was not relevant, Noa said.
SPYLS' NEKONGO
Youth leader Nekongo – who replaced Nekundi as SPYL secretary – has also endorsed Geingob's political leadership campaign since 2017.
Bank records show N$65 000 was paid into Nekongo's bank account on 2 October 2017. That was three weeks after the payment of N$20 000 into Nekundi's account.
Nekongo on Wednesday denied receiving the money, despite bank records appearing to reflect his name as a beneficiary of that payment.
At least two sources familiar with the matter confirmed the authorities believe the "E Nekongo" referenced in the bank records is the SPYL boss.
Nekongo distanced himself from the money reportedly paid into his account.
"I as Efraim Nekongo have never received any amount of N$65 000 from any lawyer. I bank with FNB. Please go verify with my account," he said.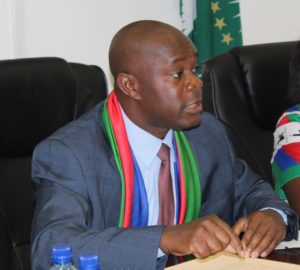 He added he was surprised about to hear about an investigation into his finances.
"If this matter is under investigation, the ACC has never even called me," he said.
The latest news about Nekongo's links to the Fishrot saga comes about a month after he accused the media of campaigning against Geingob.
He demanded that the media produce evidence of Geingob's link to the Fishrot scandal.
The probe into the law firm implicated by name not only powerful politicians, but also Swapo-linked businessmen and the country's biggest student movement,
Nanso received a payment of N$60 000 on 29 November 2017, two days before the movement's 15th elective congress was held at Döbra outside Windhoek.
Nanso was also divided into factions, with some supporting Geingob while the other faction, led by the then Nanso secretary general Dimbulukeni Nauyoma, was siding with the president's detractors.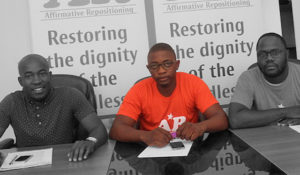 Nauyoma said the student body received N$270 000 from the Ministry of Higher Education, Training and Innovation to host the congress.
"I cannot remember the leadership at the time requiring extra funding or canvassing for such funding," he said.
Nanso has of late been accused of being too close to the ruling party instead of advocating better learning conditions for students in the country.
The situation also led to a breakaway student body, after allegations that former Nanso leader Ester Simon was too cosy with the government.
'MATANGARA' IN HOT WATER
Another youthful party member on the transaction list is Joseph Gabriel, better known in Swapo circles as 'Matangara'.
He is a member of Swapo's propaganda music group, Ndilimani Cultural Troupe.
Gabriel, documents show, received N$150 000 on 19 December 2017 from the law firm.
"I have no comment," Gabriel said when contacted by The Namibian on Wednesday.He is the second Ndilimani member who was paid from the DHC trust account.
The Namibian reported on Wednesday that a N$443 000 payment made to Ndilimani manager Jesse Nombanza's vehicle loan in 2017 has been flagged as potential proceeds of the Fishrot scandal.
The Namibian understands the N$443 000 was allegedly transferred from DHC Incorporated's bank account into a Standard Bank account to settle a vehicle loan payment registered in Nombanza's name. The payment to settle Nombanza's vehicle loan was made in August – two months before the 2017 Swapo elective congress.
TROUBLED LAW FIRM
DHC Incorporated declined to comment on why it paid the youth leaders.
"We reiterate as we have done many times before, that due to the ongoing investigations conducted by the Anti-Corruption Commission and other governmental agencies, we are not in a position to give you any comment at this particular point in time.
"We do, however, record that we are still giving our full cooperation to all relevant institutions, which include the Law Society of Namibia, the Anti-Corruption Commission and the Financial Intelligence Centre, and will continue to do so," the law firm's Celeste Coetzee said in an email.
* This article was produced by The Namibian's investigative unit and the Advancement of Journalism Centre.