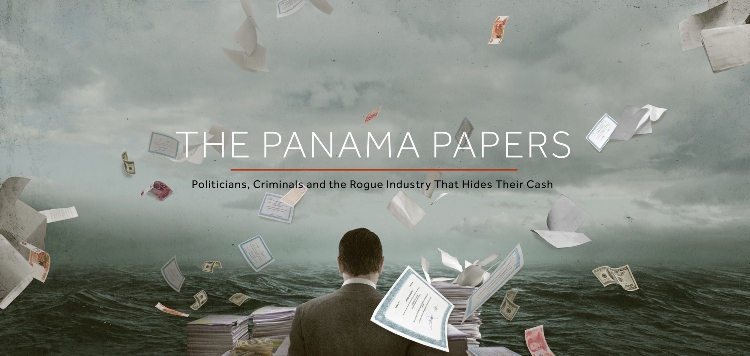 ---
By Shinovene Immanuel | 11 May 2015
---
Offshore Entity: A company, trust or fund created in a lowminus;tax, offshore jurisdiction by an agent.

Agent (registered agent or offshore service provider): Firm that provides services in an offshore jurisdiction to incorporate, register and manage an offshore entity at the request of a client.
Officer: A person or company that plays a role in an offshore entity.

Intermediary: A gominus;between for someone seeking an offshore corporation and an offshore service provider minus;minus; usually a lawminus;firm or a middleman who asks an offshore service provider to create an offshore firm for a client.
Address: Contact postal address as it appears in the original databases obtained by ICIJ.
Beneficial owner (ultimate beneficial owner or beneficiary): The person who is the true owner of a company. In the offshore world, the identity of beneficial owners is often kept secret.
Bearer shares: Whoever physically holds a certificate of shares is considered the owner of the shares. Bearer shares provide one of the deepest levels of secrecy. Many countries have banned bearer shares because they are considered a facilitator of tax evasion and money laundering. In the Panama database, bearer shares are sometimes referred to in Spanish as ldquo;Portador.rdquo;

Nominee: A person or company that acts on behalf of the beneficial owner of an entity to provide an extra level of secrecy.
Nominee director: Standminus;in controls a company on paper but exercise no real authority over its activities.
Nominee shareholder: A person listed as a shareholder on a companyrsquo;s documents but has no real power over the company or claim to its assets. This is common practice in offshore financial structures to hide the identity of the real owner.
Power of attorney: Authorisation given to a person to represent the offshore company. It can confer rights that include managing the company without any limitation, carrying out contracts, purchasing products and borrowing or lending money. Each authorisation notes which powers are granted to the person who will act on behalf of the company and whether they are general or specific.
Incorporation Date: The date when an offshore entity was created.
Dormancy Date: The date when an offshore entity stopped being active.
Inactivation Date: The date when a client told the agent to deactivate the offshore entity, which could be reactivated at a later date.
Struck off Date: A company becomes struck off when it fails to be in good standing, which happens when it fails to pay license fees. In the offshore world this is the equivalent to closing an entity, although it can be reactivated at a later date if the fees start being paid again.
Sundry Account: An internal account created by the offshore services firm to record miscellaneous charges of an officer or master client.
Tax status: In this database, it is information that relates to the jurisdiction where an entity may have fiscal duties.

Trust: A legal arrangement in which an individual transfers assets owned by him/her to a trustee.
Trustee: A person who holds title to the assets in a trust and is responsible for administering the assets on behalf of the beneficiaries of the trust.
Beneficiary: A person who is entitled to certain financial benefits under a trust arrangement. Sometimes beneficiaries are not aware of their role in a trust because the settlor or the trustee have not notified them.
Protector: An advisor to a trust settlor who oversees the work of the trustee.
Trust settlor: A person who creates a trust or transfers assets to an already existing trust.
This article was compiled by the International Consortium of Investigative Journalists.
---