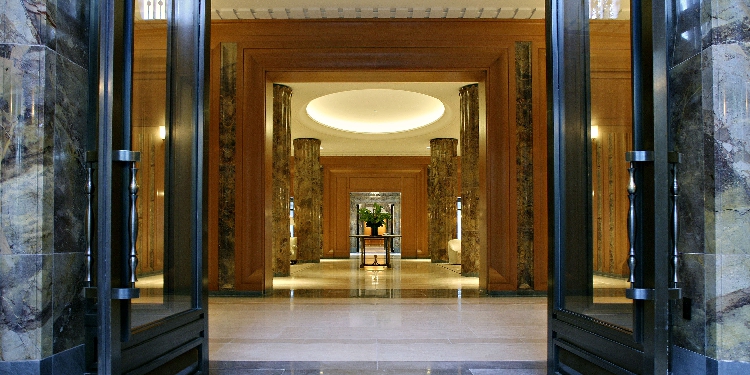 ---
By Shinovene Immanuel | 26 April 2016
---
CHRISTOPHER Williams had been waiting 90 minutes inside the office of a helicopter tour company on the Hawaiian island of Kauai, keeping a careful eye on the airport parking lot below.
In his hands he held court papers, ready to be served on a Russian billionaire locked in a highminus;stakes divorce. He wore a small video camera to record the moment.
Suddenly Williams saw his chance. He uncrossed his legs and exhaled. He opened the door and sprinted down a short flight of stairs and across the asphalt to a convoy of white SUVs. Inside one of the vehicles was Dmitri Rybolovlev, a mining magnate. His wife Elena claimed he was hiding money she sought in their divorce.
ldquo;For Dmitri,rdquo; Williams said as he flung the court papers through an open driverrsquo;s side window into the lap of one of the billionairersquo;s chauffeurs. He locked eyes with Rybolovlev as the driver hit the gas pedal to speed away.
ldquo;Served!rdquo; Williams shouted, breathlessly.
Williamsrsquo; pursuit was one episode in a global asset hunt in one of the worldrsquo;s bitterest divorces. It illustrates the lengths that spouses, their lawyers and professional trackers must go in search of wealth stashed offshore in complex networks of companies and trusts.
The details of the Rybolovlev divorce struggle and many others are contained in secret files obtained by the International Consortium of Investigative Journalists (ICIJ), and the German newspaper Suuml;ddeutsche Zeitung and other media partners such as The Namibian investigative unit.
The more than 11 million documents, dating from 1977 to December 2015, show the inner workings of Mossack Fonseca, a global law firm based in Panama that helps customers create offshore shelters.
FAMILY FRAUD?
ldquo;A dishonest husband is as much a fraudster as Bernard Madoff,rdquo; Martin Kenney, an asset recovery specialist in the British Virgin Islands who has worked on behalf of wives from Russia, the United Kingdom, Switzerland and the United States, told ICIJ.
ldquo;These offshore companies and foundations . . . are instruments in a game of hide and concealment.rdquo;
At the heart of Elena Rybolovlevarsquo;s legal battle was the allegation that her estranged husband mdash; now ranked by Forbes as Russiarsquo;s 14th richest man mdash; had used tax havens to help obscure real estate and other wealth.
The documents Williams served that day targeted Rybolovlevrsquo;s US$88 million New York City penthouse, a purchase that Elena claims violated an order by a Swiss court freezing his assets. But there were greater treasures at stake elsewhere.
In the British Virgin Islands, a shell company was used to buy and store artwork worth $650 million with the help of Mossack Fonseca.
For decades, spouses mdash; nearly always male and part of the global one percent mdash; have solicited Mossack Fonseca to help shield assets from soonminus;tominus;be exes, according to the files. And Mossack Fonseca has agreed with little hesitation.
In Thailand, the firm offered help when a husband asked in an email for a silver bullet in case his wife ever tried to strip him of his assets.
In Ecuador, Mossack Fonseca employees proposed shell companies to ldquo;a customer who needs to acquire a Panamanian corporation to transfer assets before the divorce.rdquo; From Luxembourg, employees joked and sent emoticon winks when they agreed to help another husband, a Dutchman who wanted to protect assets ldquo;against the unpleasant results of a divorce (on the horizon!)rdquo;.
Offshore service providers who knowingly place a husbandrsquo;s assets beyond a wifersquo;s reach can be sued, experts say.
ldquo;The closer in proximity to a divorce when these people take these kinds of steps, the more likely these assets will eventually be set aside for marital fraud,rdquo; said Sanford K. Ain, a Washington DCminus;based attorney who worked on one divorce case so complex he kept an intricate diagram of the husbandrsquo;s bank accounts, companies and trusts on a notebook in his desk.
ldquo;It looked like someone had thrown spaghetti on a page,rdquo; said Ain, recalling it cost US$2 million to US$3 million to track it all down.
Michelle Young, who fought a wellminus;publicised divorce battle, founded an organisation in 2014 to help defrauded exminus;wives navigate the costly British court system.
ldquo;Itrsquo;s a blood sport,rdquo; Young said. ldquo;Unless yoursquo;ve got the funds, yoursquo;re dead and buried.rdquo;
Young has spent seven years and millions of dollars tracing assets linked to her exminus;husband, property developer Scot Young, who used Mossack Fonseca and other offshore service providers to manage a tangled financial empire that included companies and bank accounts in Russia, the British Virgin Islands and Monaco.
ldquo;Itrsquo;s like a baby Enron, there are so many assets,rdquo; she said in an interview from London. In 2013, Young won US$32 million in a divorce settlement.
Shortly after his appeal against the settlement failed, Scot Young was found impaled on spiked railings after plummeting from the fourth floor of his London apartment.
His girlfriend said he had told her he was going to jump, but authorities said they could not say for sure if he committed suicide or simply fell.
ldquo;We are not involved in managing our clientsrsquo; companies,rdquo; said Mossack Fonseca in a statement. ldquo;Excluding the professional fees we earn, we do not take possession or custody of clientsrsquo; money, or have anything to do with any of the direct financial aspects related to operating their businesses.rdquo;
ldquo;We regret any misuse of companies that we incorporate or the services we provide, and take steps wherever possible to uncover and stop such use.rdquo;
LOVE LOST
Dmitri Rybolovlev married Elena, a fellow student with whom he had fallen in love at a university in the Urals, in 1987. Over the next 20 years, the couple had two children, moved to Switzerland and made a fortune. Dmitri became known as Russiarsquo;s ldquo;Fertilizer king.rdquo; They were, lawyers later stated, ldquo;fabulously rich.rdquo;
In December 2008, Elena Rybolovleva filed for divorce, citing ldquo;a prolonged period of strained marital relations.rdquo; Under Swiss law, each spouse was entitled to an equal split of the couplersquo;s wealth.
Deciding what assets should be part of the split was not so simple. As the Rybolovlevsrsquo; wealth had increased, so had a complex network of offshore companies.
For instance, in 2002, Mossack Fonseca had incorporated Xitrans Finance Ltd in the British Virgin Islands.
The offshore company, no more than a post office box in sunny Tortola, was a miniminus;Louvre museum when it came to its assets; Xitrans Finance Ltd owned paintings by Picasso, Modigliani, Van Gogh, Monet, Degas and Rothko. It also bought Louis
XVI style desks, tables and drawers made by some of Parisrsquo;s grandest furnitureminus;makers.
As the marriage broke down, according to notes from a court hearing sent via email to Mossack Fonseca in January 2009 and included in the documents reviewed by ICIJ, Dmitri used Xitrans Finance Ltd to move these luxury items out of Switzerland to Singapore and London, beyond her reach.
While Xitrans Finance Ltd was held by the Rybolovlev family trust, according to Mossack Fonsecarsquo;s records, only Dmitri Rybolovlev held shares in the company, despite Elenarsquo;s claim that Xitrans bought assets ldquo;on behalf of herself and her husband.rdquo;
In 2014, after years of legal wrangling, a Swiss court awarded Elena US$4,5 billion.
An appeals court later reportedly slashed this figure to US$600 million when it recalculated the undisclosed settlement based on money held in Ryboloblevrsquo;s Cypriot trusts.
Dmitry Rybolovlev and Elena Rybolovleva declined to comment.
EQUAL WRONGS
Wives are not immune to the temptation to use offshore hideaways. In 2004, Mossack Fonseca staff met Marcela Dworzak, wife of retired general Antonio Ibaacute;rcena Amico, Perursquo;s former naval chief and a friend of exminus;President Alberto Fujimori.
Shortly after the end of the Fujimori regime in 2000, Dworzakrsquo;s husband had been convicted of corruption and embezzlement for his role in a military arms deal.
The files show Mossack Fonseca employees were concerned by a media report which claimed that a member of Dworzakrsquo;s family had used an offshore company to launder money through real estate and into her bank account.
The name of the suspect offshore company reported in the media was similar to one of Dworzakrsquo;s two companies registered with Mossack Fonseca, Alverson Financial S.A. The journalists had misspelled the companyrsquo;s name, Mossack Fonseca suspected, and the company in question was one of theirs.
To clear up this issue, Dworzak visited Mossack Fonsecarsquo;s headquarters in Panama. With lawyers at her side, she assured employees at the law firm that Alverson Financial S.A. was, in fact, her company and that everything had been done ldquo;in a transparent, legal and clean way.rdquo;
Her companies were only used to hide assets from her husband.
ldquo;She has been separated for years from her husband, an official of the Fujimori government, and the companies were to protect the property she inherited from her family against the possible divorce,quot; Mossack Fonseca employees reported in an intraminus;company note.
Dworzakrsquo;s lawyers confirmed that she does not want him to know about the goods she has, according to notes from the meeting shared among Mossack Fonseca employees.
After some discussion, Mossack Fonseca accepted Dworzakrsquo;s explanation, and she remained a client of the firm.
Years later, Peruvian authorities investigated Dworzak for money laundering. She now lives in Chile, and has not returned to Peru to face allegations that she used a Panamanian bank account to hold money from the corrupt arms deal for which her husband was convicted.
The Ibarcenaminus;Dworzak family denies all wrongdoing, and claim Perursquo;s allegations are politicallyminus;motivated. Dworzak declined to comment.
ndash; This article is produced by International Consortium of Investigative Journalists.
---