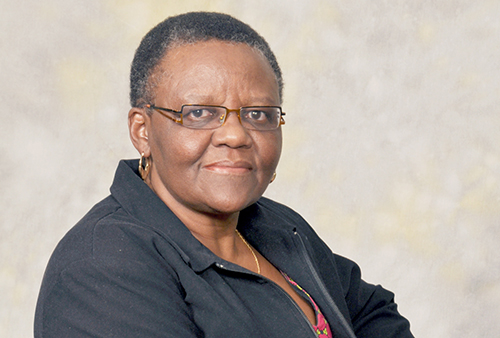 ---
By Shinovene Immanuel | 10 April 2015
---
ROCKY Crest, a suburb in Windhoek, has become the latest target in the lucrative scramble for land by well connected property developers who flooded the municipality with proposals in what has been described as get-rich-quick schemes.
Developers are making public private partnership (PPPs) deals with the municipality in which they get the land free, put up essential services such as water and then sell the land at huge profit margins.
Rocky Crest is one of the few areas in the city with vast developable land.
Even though the profit is shared between the property developers and the municipality, an internal municipal memo warned that the city is worried about some PPP deals since developers are taking advantage of the land crises to line their pockets.
An opinion of the city's legal department last year said "it has become evident that various applications are received for PPPs because developers have realised that it is the easiest way to obtain super profits by contributing only a lenders agreement provided by a third party (bank or other financier)".
The municipality under the leadership of former mayor Agnes Kafula and her deputy Muesse Kazapua who is now the mayor went ahead and agreed in principle to enter PPP deals despite being warned that the business model has been used as a cash cow by some developers.
Five applicants that have been given agreements in principle wanted land measuring 390 hectares (about the size of 390 football fields) in Windhoek. Three of the five companies want to make over N$150 million profit.
Part of the PPP deals is that private firms sell the land after putting up installations in order to recoup their investment, however the fact that PPP deals are used to bring large returns means the prices of land will continue skyrocketing in order to realise profits.
A recent example on the consequences of PPP on land prices was when private firms Betula Nigra Investment and Old Mutual serviced land in Academia and auctioned it off at astronomical prices of around N$1 million for a 500 square metre plot – making N$85 million profit after selling 143 plots.
Businesspeople who have received PPP agreements in principle or might get the chance to buy large tracts of land in Rocky Crest include companies owned by Polytechnic of Namibia Rector Tjama Tjivikua and acting permanent secretary in the ministry of land reform.
Tjivikua wants the land through a company he owns and runs as chief executive called Waterberg Investment with his partners named as Angela Katjimune and Harold Kisting, a manager at Harmonic Town Planning Consultants.
Tjivikua and his partners want land measuring 55 hectares of Rocky Crest Extension Five to service land and build houses.
The project will cost N$112 million while the estimated income from selling the plots is N$175 million. Profit is estimated at N$60 million which means Tjivikua and his partners stand to make over N$20 million profit from the deal.
The other N$20 million in profit will go to the municipality while Old Mutual (the financier) will also get N$20 million since each partner is entitled to 33% of the profits.
Tjivikua is a member of the panel that will decide who the new chief executive of the city of Windhoek will be. That means the new CEO will also scrutinise the PPP application by Tjivikua later. The rector did not answer questions SMSed to him about a possible conflict of interest.
Acting PS at the ministry of lands Shivute and her partners Ngayozike Kapukare and Brown Amuenje, the managing director at Stanlib Namibia want to service Extension Four in Rocky Crest through their company Otweya Land Developers. They plan to invest N$120 million in the development for the land measuring 45 hectares.
Otweya wants the land to remain the property of the municipality but that Old Mutual (the financier) takes control of the land sales until the N$120 million loan is repaid.
Shivute and her partners want N$27 million profit (before tax) from the N$47 million total profit while the municipality gets around N$20 million.
Proposals by Shivute and Tjivikua's firms have four things in common. They both involved Harmonic Town Planning Consultants, they promised 2% of their profits to charity, they described themselves as "previously disadvantaged" and they plan to get money from Old Mutual which has become a darling of municipality PPP proposals.
Shivute who spoke to The Namibian from a businessperson perspective admitted on Wednesday that PPPs are being used by some people to make money. She said that the intention by municipalities is to empower previously disadvantaged people but black businesspeople are finding it difficult to get financing from banks.
"We as black people are not considered creditworthy. We end up losing the land because of the lack of money since the land is not developed within the given time frame. We are still considered a financial risk in our country," Shivute said. The land given to Shivute and Tjivikua in principle was also wanted by a company called Shikongo's Investments which applied for the entire Rocky Crest south that includes extensions four to nine measuring a total of 200 hectares.
The company wanted the land close to the Western Bypass for developing housing units, a hospital, an agricultural park, a truck port and a shopping centre. The council agreed in principle to give Shikongo's Investments land but only one extension.
CLASH
The municipality gave the large plots to the three companies despite knowing that the area was given to another company for mining activities.
Beyond 2030 Investment Holdings which owns an exploration mineral right in the same area of Rocky Crest, asked the municipality to pause development plans while they explore the area for potential minerals.
OTHER PPP's
There is another scramble for land in other parts of Windhoek such as Cimbebasia where a firm named Wilru Investment 173 got a deal in principle. The company wanted around 80 hectares of land.
Tuye Buco Construction also received an agreement in principle with the municipality in Prosperita (near Michelle Mclean Street) to develop seven hectares. The company owned by Tangee Tjitemisa, Tuye George and Charlotte Kapose proposed to inject N$16 million into the project and would make N$80 million profit.
The infrastructure department of the municipality did not support the deal saying "a profit of 380% is proposed. This cannot be defended and would constitute racketeering". Despite the objections, Tuye Buco got an agreement in principle.
Land activist Job Amupanda criticised municipalities this week for involving middlemen in the servicing land which he desribed as "greed, nepotism and general corruption" which escalated land prices.
Questions sent to mayor Kazapua who was influential in deciding the PPPs were not answered by yesterday.
---