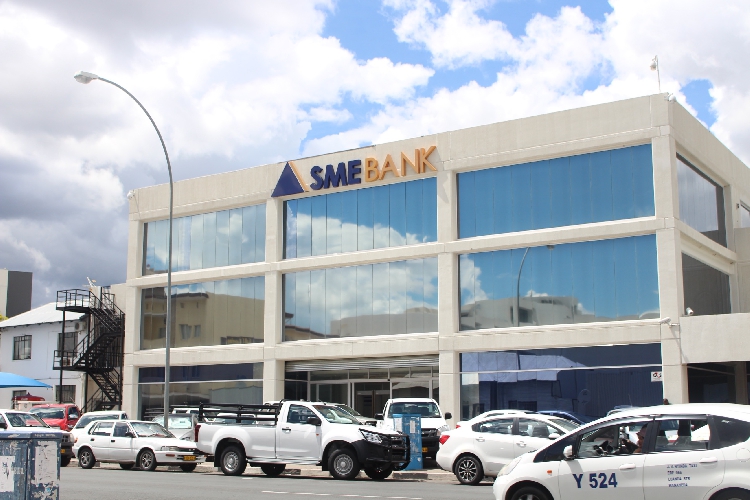 ---
By Shinovene Immanuel | 7 July 2017
---
A SOUTH African investment firm which received N$175 million of the N$200 million supposedly invested with it by the SME Bank claims the money was invested in a Lebanese fertiliser company that operates in Zimbabwe.
The SME Bank is on the brink of being shut down because it has failed to repatriate the N$200 million from South Africa.
According to court papers, about N$200 million was transferred to VBS Mutual Bank and Mamepe Capital late last year.
Mamepe Capital in turn transferred N$175 million of that money to several accounts which could not be traced by Namibian authorities.
Mamepe has been playing hide and seek with Namibia's banking regulator, but was forced to provide information after the Namibian Police approached South African courts.
Mamepe Capital director Mauwane Kotane confirmed in court papers that the SME Bank "invested" N$175 million with Mamepe in an investment he called "money market portfolio on commodities".
Kotane claimed that he knows where the N$175 million is, despite concerns by Namibian officials that the money was lost.
"I place it on record that the funds are safely held and invested in terms of the mandate and agreement between ourselves and the SME Bank," Kotane said.
According to him, the N$175 million was invested in fertiliser supplier Rawfert Offshore S.a.l, a Lebanese company which has denied any link to the lost money.
"The R175 million was invested in a consumable product [fertiliser]. The nature of the investment in the commodity was purely for trading purposes," Kotane stated.
Rawfert Offshore S.a.l, based in Beirut, was established in 2004, and primarily sells rock phosphates for fertilisers. The Lebanese company has operations in Zimbabwe, South Africa and other African countries.
Mamepe's Kotane claims the interest on the SME Bank's N$175 million will depend on how much fertiliser was sold by Rawfert Offshore S.a.l.
"The maturity will equally be informed by the capacity of the various vendors to sell the product [fertilisers]," he said.
Kotane questioned why the Bank of Namibia and the interim SME Bank management wanted to recall the N$175 million, despite being warned that it stood to lose about N$35 million of the money.
"It is disingenuous and unfortunate to allege that the funds form part of an investigation of fraud, theft and contravention of POCA (Prevention of Organised Crime Act), when in fact the SME Bank is in possession of all the agreements as well as correspondence between ourselves in relation to this transaction," he said.
He claimed that Namibia's police investigation was a "fishing expedition which seems to be misled".
Kotane did not explain why the deadline to repay some of the money was missed, since around N$88 million was not paid back by 30 June 2017.
Indications are that the Lebanese link comes as news to the Bank of Namibia.
The central bank has since January requested information about the SME Bank's purported investment.
"The bank is now informed – for the first time – that N$175 million was invested in a consumable product [fertiliser]," Bank of Namibia governor Iipumbu Shiimi said in his affidavit in the High Court.
He said the investment in fertilisers was illegal because it was against section 39 of the Banking Institutions Act, which states that a bank "shall only conduct financial business or transactions which are usually or ordinarily conducted by banking institutions".
The general manager and owner of Rawfert Offshore S.a.l, Karim Farsoun, denied any links to Mamepe's Kotane, or that his company received N$175 million.
"We have not heard of Mamepe Capital; and have not dealt with them, or know them. This is really preposterous," he told The Namibian yesterday. "This is total nonsense."
Farsoun showed The Namibian a forged consignment note (a document which shows the details of goods that have been sent from a seller to a buyer, and that travels with the goods).
"Someone has created a fake product consignment note for products that we have in stock in a Beira [Mozambique] warehouse. In fact, we have been approached by an entity in South Africa, which has asked us to confirm if this document is genuine, and we have immediately declared it a fraud," Farsoun said.
He denied having any links to Namibian businesses, stressing "we don't have any relationship with anyone in Namibia, or with the Namibian SME Bank".
The link to Zimbabwe appears to be the closest connection between the Lebanese firm and the SME Bank executives, who are accused of transferring the money out of the country.
"In Zimbabwe, yes, of course, we are suppliers of fertilisers to the government and to private entities since many years ago, and are well-established there," Farsoun said.
He added: "In Zimbabwe, we sell fertiliser, and we are paid. There is nothing wrong in that."
Asked whether he used the services of MetBank in Zimbabwe, he responded: "Yes, we deal with them, along with several Zimbab­wean banks."
MetBank is owned by the Zimbabwean shareholders in the SME Bank.
Namibian officials close to the investigation are not convinced that the money is indeed in Lebanon.
Documents submitted to the High Court as part of the Bank of Namibia's application to close the SME Bank show that investigators found a link to fertiliser dealings.
"The bank found a consignment note to Mamepe Capital dated 1 August 2016 for the purchase of ammonium phosphate of 30 700 metric tonnes for US$14,5 million. This amounts to approximately N$200 million," a report by the Bank of Namibia dated 22 May 2017 said.
This could be the document that is being disputed by Rawfert Offshore's Farsoun.
*This story has been modified
---