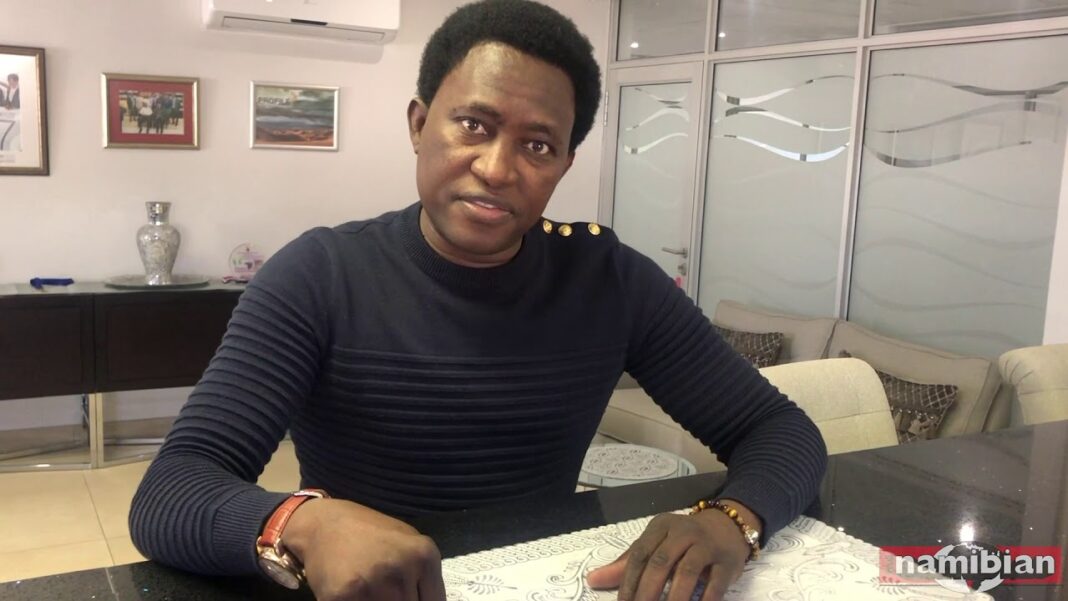 By Shinovene Immanuel | 24 September 2021
PROSECUTOR general Martha Imalwa says she has no reason to charge Swapo's Oshikoto coordinator Armas Amukwiyu over his alleged role in the Fishrot corruption scandal.

She said this in a recent interview with The Namibian during which she also assured the public that the state would not bottle Namibia's biggest corruption scandal.

There are concerns in law-enforcement circles that some new developments in the case are not being followed up by the Anti-Corruption Commission (ACC) which is leading the investigation.

Several prominent individuals, such as Amukwiyu, businessman Vaino Nghipondoka and lawyer Sisa Namandje have all been implicated in the Fishrot scandal.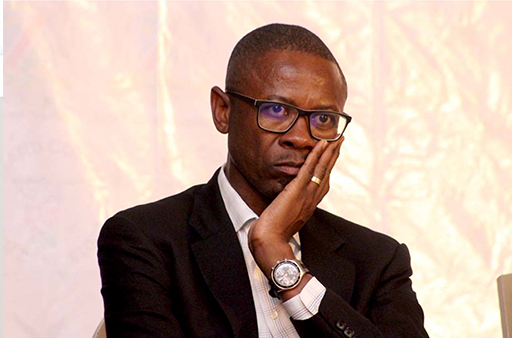 They are now state witnesses. There have been public complaints that some individuals are being protected from prosecution.

Imalwa, however, said: "Namibians should not think we are selective or leaving people, while we have evidence".

"There are people who benefited [from Fishrot] but they did not play a role in the commission of a predicate
offence," she said.
She said the prosecution cannot charge people based on public anger.
"I should, as prosecutor general, take a decision which I am to defend. People should have faith in the institution. If the people have information, come forward. I will connect you to those investing," she said.

Asked why the state is not going after assets of more individuals who benefited from the corruption scheme, Imalwa said: "As you know, this case is complex, and you can't put everybody in one case."
AMUKWIYU'S EIGHT DAYS IN DECEMBER
A trail of payments from a bank account controlled by Amukwiyu reveals that he and Nghipondoka benefited from N$15 million that was allegedly stolen from the state-owned National Fishing Corporation of Namibia
(Fishcor).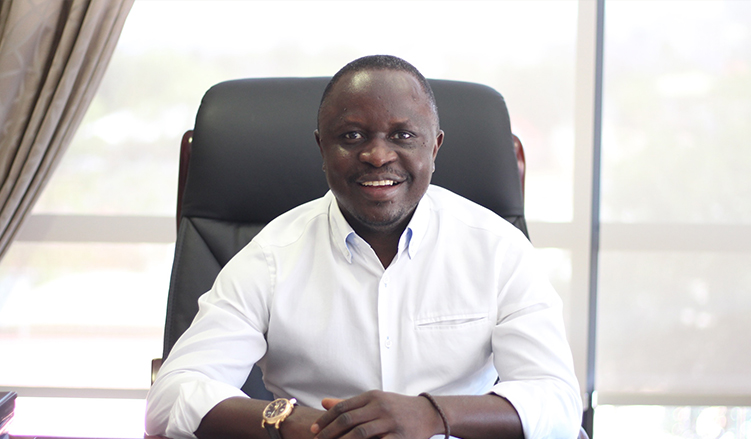 Amukwiyu was a Swapo rising star who supported president Hage Geingob. At some point he was considered a candidate for the position of party vice president.

Court documents reveal that he was a key beneficiary of the Fishrot corruption scandal. Amukwiyu told his associates he used the money in question for Swapo-related functions.

Amukwiyu has served in Swapo's regional coordinators' forum, which was created to secure Geingob's rulingparty interests in the regions.
The Namibian has in the past reported that a trail of payments from a bank account controlled by Amukwiyu reveals he benefited from N$5,2 million that was allegedly stolen from Fishcor.

Documents show the transactions started on 1 December 2015 when Fishcor – of which the board was chaired by James Hatuikulipi – transferred N$15 million from the state-owned company to Sisa Namandje Inc & Co.

From there, Sisa Namandje Inc & Co transferred N$5,2 million to the Gwashihwemwa Family Trust, controlled by Armas Amukwiyu, and N$9,8 million to businessman Vaino Nghipondoka.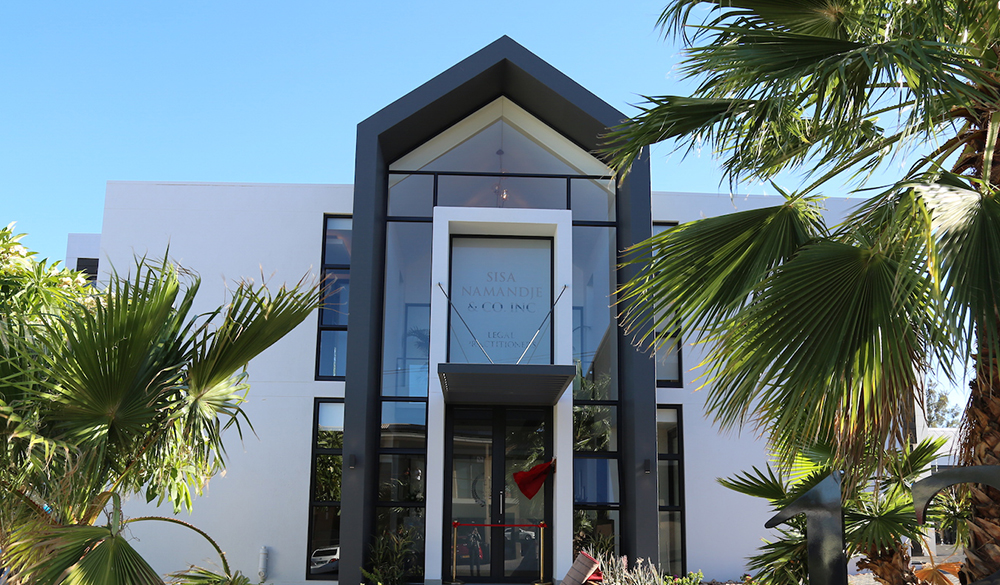 Two days later, Amukwiyu transferred N$3 million to his personal bank account on 4 December. Part of it went into his investment account at the same bank.

The following seven days saw Amukwiyu withdraw cash like a child in a sweet shop.

On 4 December he withdrew N$100 000, on 5 December N$100 000, on 7 December N$100 000, on 8 December N$20 000, on 9 December N$500 000, on 15 December N$40 000, and on 16 December N$100 000.

Meanwhile, Nghipondoka also dipped into the N$5,2 million that was stolen from Fishcor.

He withdrew N$300 000 on 14 December 2015, and N$500 000 on 15 December.

Nghipondoka has in the past denied any wrongdoing. Amukwiyu yesterday declined to comment. He is currently in China studying political science at Peking University and is set to return to Namibia in December.

Imalwa's comment on Amukwiyu is: "Amukwiyu explained himself."
Namandje, who facilitated these payments, won a court case against the Law Society of Namibia last year,
which accused his firm of money laundering.
The law society initially planned to appeal the court ruling, but did not do so.

Imalwa yesterday said the state is not being selective on who they arrest or prosecute. "Namandje made a statement explaining himself," she said.
She said the trust accounts of lawyers are governed by the law.

"It's not that you have to base your decision on what the person has explained. You have to carry out
additional investigations."

Imalwa said deciding whether to investigate Namandje and others over money laundering does not lie with her office.

"I don't have that power. If money laundering originated from corruption, it's the law-enforcement agency [ACC or the police] who can investigate," she said.

According to her, her main role is to advise on what evidence is needed to strengthen a case.

Imalwa said she doesn't want another treason trial dragging on for more than 10 years.

"We have ways of doing things, and I therefore cannot discuss my methods or my process in the media on how we are approaching this matter," she said. Imalwa said she is qualified to deal with the case.

"I'm not a baby in prosecution," she said. The two Fishrot cases currently before the courts are worth a combined N$175 million.

The ACC allegedly has evidence of more corruption cases linked to the Fishrot scandal, although little progress is made on these due to the focus on the two main ongoing cases. ACC director general Paulus Noa declined to comment.

"The docket is already submitted to the prosecutor general and cannot be discussed with the media. Anything relating to that docket, the prosecutor general's office is the relevant authority to contact," Noa said yesterday.