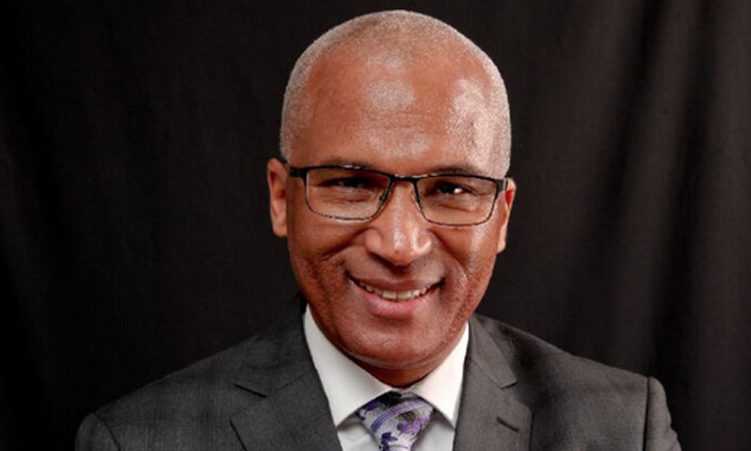 By Timo Shihepo
16 April 2023
Namcor acting managing director Lionel Mathews is listed as an adviser to a consortium that won a N$1 billion contract to build, finance, operate and maintain oil depots for the national oil company he is now leading.
This has brought to the fore concerns over a conflict of interest.
The tender involves the construction, operation and maintenance of Namcor fuel storage facilities at Ondangwa, Gobabis and Windhoek for 15 to 20 years.
Mathews was listed as a transactional adviser for a consortium called Fullbright Investments and Omahooli Solutions.
He could now be involved in enforcing that same tender during his six-month tenure at Namcor.
Mathews' role in this transaction involves several politically connected individuals who benefited from the controversial N$7-billion oil storage facility and the Ongos Valley housing project in Windhoek.
Mathews, the former managing director of Nedbank, which funded Ongos Valley, was appointed last Thursday by the Namcor board to temporarily replace suspended managing director Immanuel Mulunga.
But latest revelations about Mathews' links to Namcor's tender has added questions about his stay at the national oil company, which has been haunted by a power struggle involving groups aligned to Mulunga and board chairperson Jennifer Comalie, respectively.
Popular Democratic Movement member of parliament Lukas Hidipo Hamata this week gave notice to ask minister of mines and energy Tom Alweendo about Mathews' involvement in the N$1-billion tender next week.
"Matthews is listed as a partner, corporate finance adviser to the bulk storage development project. That, in my view, is a blatant and outright conflict of interest," he said.
THE TENDER
Namcor advertised the tender between November 2021 and January 2022.
Nine bids were received from companies, with Fullbright Investments and Omahooli Solutions scoring the highest at 85%, beating DME Namibia Solutions, which scored 77%.
Companies which submitted bids include Broadside Capital, Central Oil Namibia, Daris Energy and ATMEI Constructions and Khoekhoen Energy, DEC Gasit and Nexus Group and Shoopala, Kepu Petroleum Namibia and Resouval System, Alpha Sekgope Namibia Storage, and United Africa Group and Coe International.
The tender was awarded to a joint bid of Fullbright Investments and Omahooli Solutions on 24 June 2022, according to information obtained from Namcor's website.
An executive summary of the bid evaluation report, signed by Mulunga, stated that Fullbright Investments and Omahooli Solutions had the best-evaluated bid.
An inception report submitted to Namcor listed Mathews as a partner corporate finance advisers for Fullbright Investments, which could potentially create a conflict of interest given the ongoing power struggles between the board and management at Namcor.
Mathews said he is not a partner of Fullbright, but confirmed he stopped doing work for the company prior to his appointment as acting Namcor managing director.
The Namibian has seen an email sent by Fullbright's Abed Erastus notifying the Fullbright Investments and Omahooli teams about Mathews' withdrawal from the consultancy.
The email was sent on Wednesday at 17:06 — over an hour after The Namibian sent enquiries to Mathews.
"I am a corporate finance advisory partner with Monasa Advisory. Monasa has been contracted to do fundraising for Fullbright. I was put forward as a team member of Monasa to assist in this fundraising before my appointment as acting managing director," he said.
He added: "I have, subsequent to my official appointment today (12 April), been removed as a member of the Monasa team doing work for Fullbright."
Mathews denied a conflict of interest: "There is no conflict. This matter has been coming since 2022. I was simply asked by Monasa to be part of a team that provides corporate advice."
By the time of going to print, Mathews was still part of the team advising the Fullbright team.
"As far as I know, there have been no contractual arrangements. I have been removed from the Monasa team for this work and Fullbright is in the process of doing that. I hope this clarifies," he said. Minister of finance and public enterprises Iipumbu Shiimi referred questions to the Namcor board.
Namcor board chairperson Jennifer Comalie said: "Lionel [Mathews] will contact you directly."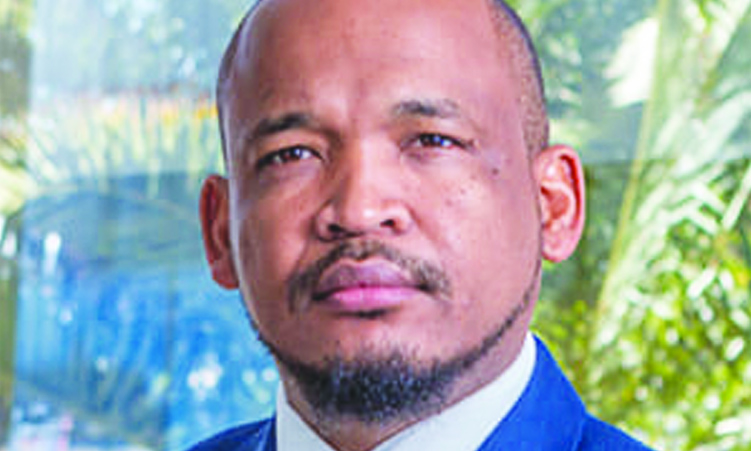 THE PLAYERS
The other players in the Fullbright consortium are Ongos Valley and AIJ Consulting Engineers, and Infrastructure Managers owners Americo de Almeida and Isak Nahum – a nephew of liberation struggle icon Andimba Toivo ya Toivo.
De Almeida said Mathews is part of the transactional advisory team advising Namcor and Fullbright on the transaction.
"I don't think he should be part of the transactional advisory team if he accepts the Namcor job," he said.
De Almeida said given the consortium's submission to Namcor in 2022, Fullbright Investments has been and remains a responsible and dutiful corporate citizen, operating within the bounds of the law.
"Our company has operated transparently with all stakeholders, and shall continue to do so," he said.
De Almeida and Nahum have been involved in the development of Ongos Valley since the beginning.
Presidential youth adviser Daisry Mathias faced criticism in 2016 for using State House to lobby the City of Windhoek on behalf of the well-connected business people to speed up the process that involved the sale of the land which is today owned by Ongos Valley.
AIJ Consulting Engineers and Infrastructure Managers is also linked to the construction of the national oil storage facility that was faced with allegations of irregularities and price inflation of up to N$5,5 billion.
Nahum did not respond to questions sent to him.
The key players in Omahooli Solutions are Zane Jansen and Jan Everson.
In 2020, Omahooli Solutions was awarded a N$7-million Namcor tender for the construction of two transfer pipelines between the oil industry and a pipelines take-off point in Puma Energy's terminal at Walvis Bay.
The other players in the Monasa Advisory and Associates consortium are managing partner Jason Kasuto.
Kasuto is a former memebr of the High-Level Panel on the Namibian Economy, which was set up by president Hage Geingob in 2019.
Shakwa Nyambe of SNC Incorporated is listed as a legal firm partner.
Nyambe has done legal work for ReconAfrica.
Nyambe last year threatened The Namibian to stop the newspaper from publishing reports on ReconAfrica.
Director of the Economic Association of Namibia Klaus Schade and RMB Namibia's Matthias Langheld are also listed as senior associates for the consortium.
Uconomy Namibia's Scha van Niekerk is also listed as a senior associate.