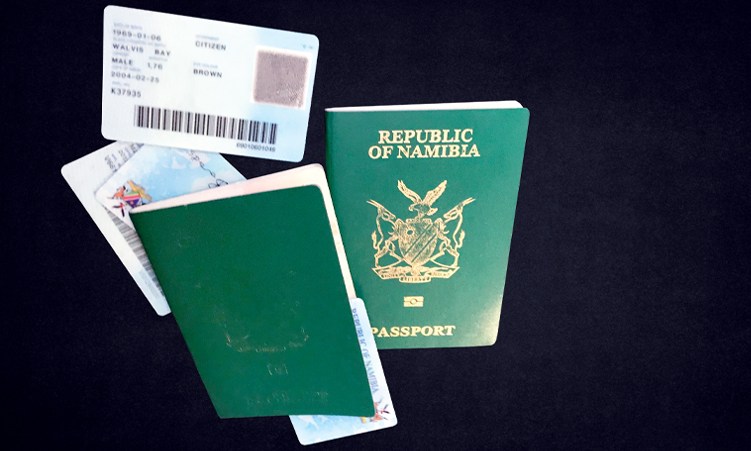 ---
By Tileni Mongudhi | 15 April 2021
---
THE DISCIPLINARY hearing of a senior immigration official last month has laid bare the extent to which Namibian national documents are allegedly sold on the black market.
The official, Eugene Salupito, is accused of abusing his position as chief administrative officer at Okahandja by allegedly selling national documents to people who do not qualify for citizenship or residency.
Salupito is a suspect in at least seven cases currently under investigation, law enforcement officials said.
His case provides insight into how the Ministry of Home Affairs and Immigration has become a hotbed of corrupt sale of citizenship documents.
Key to these schemes is the issuing of a birth certificate, a crucial document, as it automatically qualifies anyone to obtain other documents like an identity card or a passport.
(See also the related sidebar on the Zambian 'Namibian' engineer arrested)
Private agents allegedly collude with officials to ensure that documents appear authentic and cannot be detected.
HOW IT WORKS
A birth certificate is generated from the system, an official prints it out and fills it in by hand, while knowing that the person does not qualify for a Namibian birth certificate.
Without supporting documents, the birth certificate becomes a legal document. In some cases, officials print a duplicate birth certificate already allocated to someone else and give it to an illegal immigrant.
The Namibian has learnt that it costs anything between N$2 000 and N$100 000 to buy 'authentic illegal' documents. Sources said some officials charge for N$75 000, which appears to be the going rate.
In October 2020, the ministry provided The Namibian with statistics which show that during 2019 it concluded five cases where officials were found to have been involved in the questionable issuing of national documents.
Four of the five officials resigned while disciplinary procedures against them were in progress – these cases have been classified as dismissals.
Home affairs executive director Etiene Maritz confirmed to The Namibian two weeks ago that Salupito faced at least two disciplinary hearings.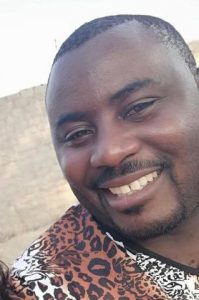 The second case was concluded last month and a recommendation was sent to the Public Service Commission.
Maritz did not want to reveal the ministry's recommendation.
He said the ministry has adopted a zero tolerance to corruption and has also created a security department to investigate cases. He said the ministry reports all suspicious cases of corruption to the police.
In January 2020, the ministry's management spent a week at Otjiwarongo, where It was reportedly agreed that the situation had reached crisis levels.
THE FIXER
Law enforcement sources said Salupito is suspected of allegedly selling national documents since 2013.
He was arrested on 22 January 2020 for allegedly fabricating national documents and was charged under the Immigration Control Act as well as the Anti-Corruption Act.
He was also found guilty of misconduct on 23 March this year after a brief disciplinary process.
Maritz told The Namibian that the Public Service Commission would have the final say on what action should be taken.
So far, no punitive measures have been taken against Salupito, despite the two disciplinary hearings.
Salupito told The Namibian last month that he was consulting his lawyers and said he cannot comment at this stage.
THE RAP SHEET
He is expected back in the Windhoek Magistrate's Court on 9 July. The case was postponed pending a decision by the prosecutor general.
The police have up to four cases implicating him. One of the cases is being handled by the police Commercial Crimes Division in Windhoek.
This case links Salupito and an agent to an alleged false birth certificate believed to have been sold for N$75 000. The immigration control board earlier rejected the suspect's work permit application.
His other case is linked to Laimi Jessica Valombola who was arrested on 6 December 2019.
Valombola was allegedly found with questionable national documents. She is out on N$2 000 bail and is set to appear in court again on 6 October 2021.
Valombola was allegedly arrested during a raid on former justice minister Sacky Shanghala's home, where she worked as a housekeeper.
Law enforcement sources said Salupito was also implicated in two other cases being investigated by the Anti-Corruption Commission (ACC).
ACC spokesperson Josefina Nghituwamata, however, denied that the ACC was investigating Salupito although her colleagues insisted that the cases exist.
Home affairs spokesperson Sakeus Kadhikwa could only confirm that Salupito is facing a criminal case and an internal disciplinary case.
Despite the controversy, Salupito has been allowed to work at his office at Okahandja.
Sources briefed on the situation said his access to the ministry's computerised systems had been revoked. Nonetheless, it is alleged that he has found a way to write out these documents by hand and his colleagues have asked why Salupito appears to be untouchable.