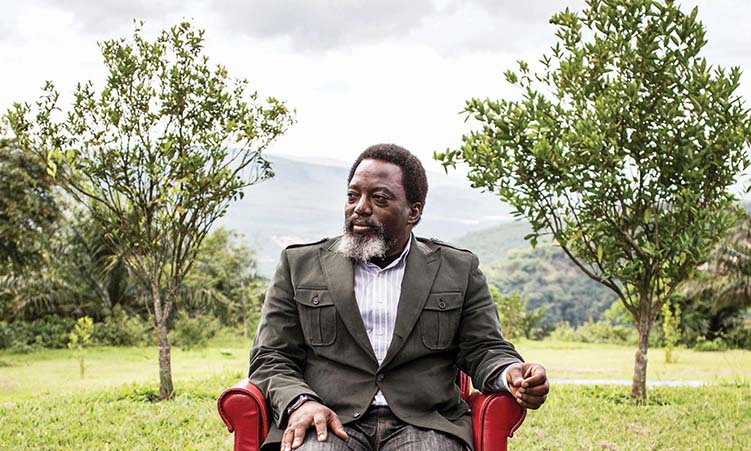 By John Grobler | 17 December 2021
A LITTLE-KNOWN Namibian fishing company received N$516 million from a frozen food company in the Democratic Republic of Congo (DRC) linked to former president Joseph Kabila, according to a massive leak of banking records known as the 'Congo Hold-Up'.

Samaki Fishing Enterprises, managed by businesswoman Martha Namundjebo-Tilahun and her husband, Haddis Tilahun, received the money in a series of payments from 2013 to 2017.

Those payments represented nearly one quarter of at least N$2,2 billion diverted from the treasury of the DRC through a web of businesses linked to Kabila and his inner circle, the banking records showed – even though evidence shows very little was actually delivered.

The money came from Egal, a tax-exempt company formed in 2013 by businessmen close to Kabila.

Their stated intention could not have been nobler: to import cheap frozen foods affordable to ordinary people in one of the poorest countries in the world.

Egal's payments went to Samaki Fishing Enterprises in Windhoek, which was also registered in 2013. While the company received N$516 million over four years, an investigation of Samaki's records found that only 31 truckloads totalling 744 tonnes of frozen fish of about N$4 million were delivered.

For those few deliveries, Samaki appears to have acted as an intermediary, as the company has to this day no ships to catch fish, no fishing rights, nor facilities for freezing or packing them.

What happened to the rest of the money remains a mystery.
Kabila, who was president at the time of the bank transfers, called the reports from the leak "unfounded accusations".
Kabila is said to own several residential properties in Namibia.

CORPORATE SIBLINGS
Egal and Samaki were established in the same year, with some of the same founders.

Key among them was Albert Yuma, the then-chairman of the DRC's state-owned mining firm Gecamines, which sits on the world's largest deposits of cobalt.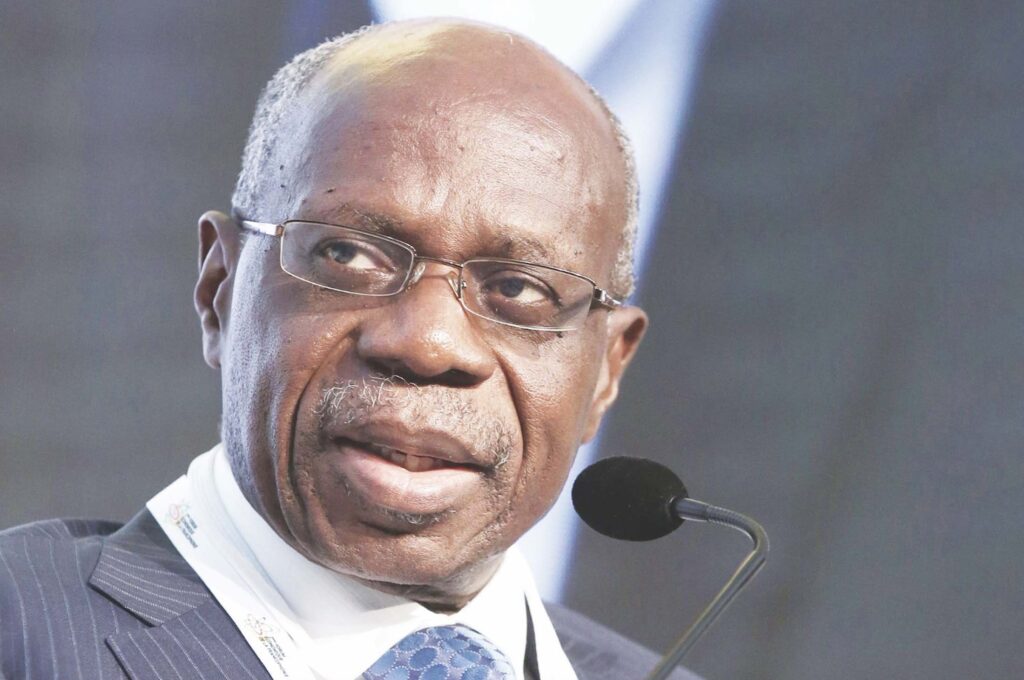 That places the company at the centre of a global scramble for the mineral, which is needed to make batteries for cellphones, and for the growing electric vehicle market.

Also on the board of both companies was Marc Piedboeuf, a Belgian who lives in the DRC. He manages Kabila's luxurious country estate and has received a variety of government contracts from Kinshasa.

Another DRC businessman, Eric Monga, joined them as directors at Samaki, along with the Tilahun couple.

Fishing represented a departure for the Tilahuns. Their main business is United Africa Group (UAG), which, at the time, was about to go on a massive shopping spree, snapping up some of the most exclusive properties in Windhoek.

Money started flowing from Egal into Namibia a month after Samaki's formation. A first transfer of N$120 million was marked as a financial 'security instrument', processed by the BGFIBank.
The bank was run by Kabila's foster brother, and partially owned by his sister.

Details of these and other transfers were among 3,5 million bank records leaked to the 'Congo Hold-Up' investigators in Africa's single largest data leak.

The records were given to the Platform to Protect Whistleblowers in Africa, and the French online newspaper Mediapart.
They shared it with the European Investigative Collaborations network, which coordinated a consortium of journalists representing 19 media houses, including The Namibian.

Although that first transfer was marked as a 'security instrument' on the bank records, a PowerPoint deck seen by The Namibian indicated it was intended as an upfront payment on future deliveries of fish.
Those slides were sent to BGFIBank in 2014. They laid out a business proposal between UAG and Egal.

"Samaki Holdings will directly have a 50% United Africa Group (UAG) and a 50% Egal DRC shareholding," one slide said.

The proposal said the new company was in the process of buying a stake in Namibia's oldest and largest fishing company, Tunacor.

But that company's chief executive officer (CEO), Peya Hitula, said in a written reply to The Namibian that the deal never went through, and insisted that Samaki has no stake in Tunacor.

While it's unclear exactly what role UAG plays in Samaki Fishing Enterprises, official documents show that the two firms share offices at 5001 Gutenberg Platz in Windhoek's city centre.

On paper, Samaki was selling Egal frozen horse mackerel – the sardine-like fish of which the catches were the focus of the Fishrot corruption scandal.
And Samaki invoiced Egal for lots of fish.

But those invoices came in improbable round multiples of 100, at prices that seem plucked from the air.

In 2014, a tonne of horse mackerel cost N$3 200 on average.
Unless you were buying from Samaki.

Egal paid the company a premium of anywhere from 80% to 750% above the going price, according to the leaked records.

Egal's generosity didn't stop with the price of fish. According to the DRC's customs records, in the 2013/14 financial year, Samaki sent 31 truckloads of frozen fish at a total price of N$4,2 million. But Egal paid Samaki N$430 million that year. The extra money was simply marked as 'operational expenses'.

Four years ago, Yuma, the then Egal and Central Bank board member, confirmed that Samaki failed to successfully provide it with Namibian fish, for which purpose the company had allegedly been created.
He said Namibia "was the most important supplier to the DRC".

But the company had suffered losses because it became an 'intermediary', instead of having direct access to the fish.
POLITICAL CONNECTIONS
Namundjebo-Tilahun initially denied any knowledge of Samaki Fishing Enterprises, even though she is listed as a director since 17 July 2013.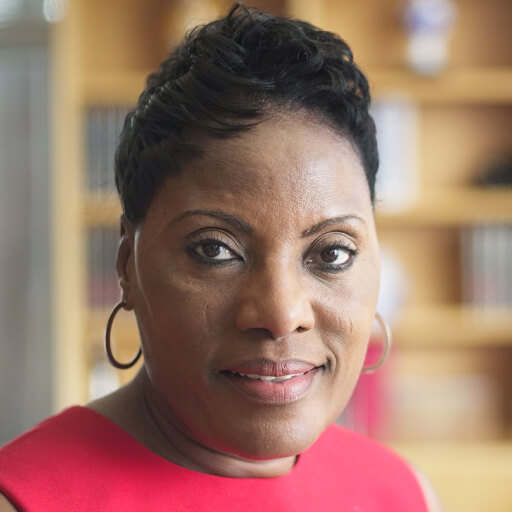 On 5 November, in a written response to questions from 'Congo Hold-Up' investigators, she said the claim that Samaki "belongs to the undersigned is bewildering, factually incorrect, and without a basis in reason or fact. As a matter of fact, the entity is unbeknown to the undersigned, who has only come to know of it through your assertion".

In September, however, Haddis Tilahun was publicly identified as the chairman of Samaki in his profile on the website of the African Hospitality Investment Conference held in Dubai.

The Namibian sent more questions to the Tilahuns this week.
UAG's legal adviser, Natangwe Asser, responded, saying: "[We] dispute that it was denied that the aggrieved persons [Namundjebo-Tilahun and Haddis Tilahun] have no knowledge of Samaki Fishing.

"To a large extent, your statements and questions in your letter under reply are not true, and publication would not be in the public interest, nor will it be reasonable and fair comment."

He added: "It is demanded that you immediately desist from proceeding with the story which you contemplate on running in your publication."
Asked what Samaki did with the balance of N$512 million from Egal, UAG claimed that it was for fish.

"Samaki Fishing Enterprise (Pty) Ltd supplied Egal with horse mackerel over a period of four to six years at an estimated accumulative quantity of 120 000 tonnes with an average price of US$1 000 per tonne," UAG said yesterday.

This implied that Samaki-UAG had shipped 1250 truckloads worth US$120 million (or N$1,5 billion) worth of horse mackerel to the DRC between 2014 and 2018.

However, several of Samaki's invoices reflected a price of US$4 000 (N$51 700) per tonne for what is the cheapest fish product from Namibia that sells typically at US$250 (N$3 200) per tonne at Walvis Bay.

The Tilahun couple have close ties with the DRC, which has appointed them as honorary consuls.

Namundjebo-Tilahun, who is close to Kabila, also has ties with the political elite at home.

Last month, she became a traditional leader in the Ondonga Kingdom. In 2017, she lost the race for Swapo deputy secretary general.

And she's close to former president Sam Nujoma, who supported Kabila's father, Laurent, during a civil war in the DRC.

When the government was renovating Nujoma's home from 2015 to 2017, she bought a house for him to live in during the construction.

CONNECTIONS
Samaki was Namibia's biggest recipient of Egal's money, but it was far from the only one.

Between 2014 and 2017, nearly N$251 million was spread among half a dozen other fishing companies:

ArcticNam Fishing (N$101 million),
Hodago Fishing (N$45 million),
Cavema Fishing (N$41 million),
Marazul Fishing (N$36 million),
Atlantic Fishing (N$15 million),
Scombrus Fishing (N$12,9 million).
All of them were newcomers to the industry.
Each company had received horse mackerel quotas from then-minister of fisheries and marine resources Bernhard Esau.
His reallocation of fishing quotes led to the Fishrot corruption scandal.
Prosecutors in the Fishrot case have accused ArcticNam of paying bribes to Esau and his son-in-law.
THE PAYMENTS
Samaki's payments from Egal started arriving as UAG was embarking on a major property expansion, with the construction of the Freedom Plaza in the city centre.

Samaki Fishing Enterprises received nearly N$172 million from Egal for "architecture, engineering and other related services", according to a 15 March 2015 internal report by the Banque Centrale du Congo's compliance department.

There's no indication of what the fishing company was meant to do with that money.

Haddis Tilahun took over as sole director of Freedom Square, which owns the Plaza, in 2003.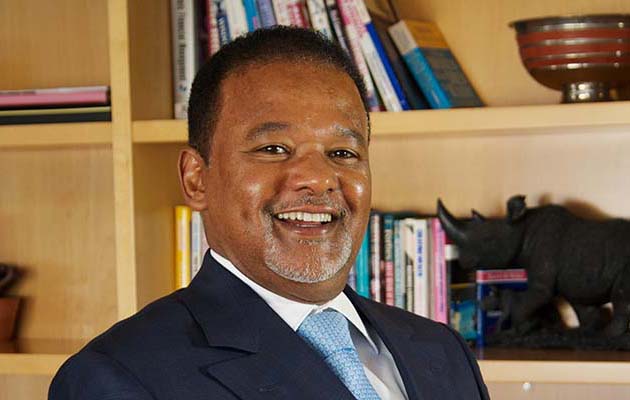 The Tilahun Family Trust Deed, drawn up in 2015, shows that the 100%-owned UAG Property Management portfolio included other prime Windhoek real estate, such as the former FNB head office, the adjoining 10-floor city centre complex, and the former Kaiser Krone mini-complex.

But Freedom Plaza is the crown jewel, comprising the Hilton International Hotel, the lower-budget Hilton Gardens, and Windhoek's most fashionable address, 1990 Freedom Plaza.

Several people connected to companies that received the smaller transfers from Egal appear to have bought swanky penthouses and apartments in Freedom Plaza.

The building also attracted direct and indirect beneficiaries of the Fishrot scheme, who owned luxury apartments and penthouses there, an examination of the building's 133 sectional titles show.

For example, former Fishcor CEO Mike Nghipunya owned two units. One of his neighbours is lawyer Sacky Kadhila Amoomo, who features in the Fishrot scandal.

Overall, the ownership list represents the who's who of the Swapo elite.
The Tilahun family owns more than anyone else. They own a penthouse and an apartment for each of their three children, while their United Property is the largest owner, with a total of 3 096 square metres of 1990 Freedom Plaza.

"This level of detail offers an unparalleled view of the previously secret machinery used to plunder Congolese public funds."

A formal inquiry into the BGFI has since been launched by DRC successor president Ettienne Tshisekedi's government into what one official called "a mafia bank".
This article is produced by The Namibian Investigative Unit with support from the Platform to Protect Whistleblowers in Africa.
Contacts us:
[email protected]