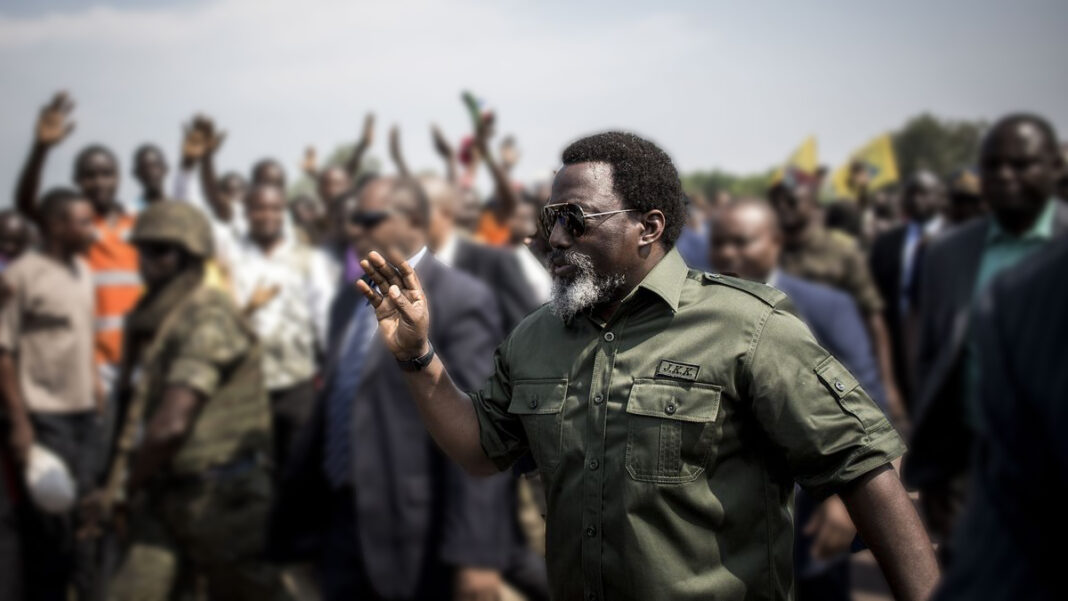 By John Grobler and Shinovene Immanuel

FORMER Democratic Republic of Congo (DRC) president Joseph Kabila visited Namibia last month in his private capacity, in a trip which included meetings with former president Sam Nujoma and then acting president Nangolo Mbumba.
Kabila also met business person Martha Namundjebo-Tilahun and several other Namibian power players.

"Former president Joseph Kabila Kabange visited Namibia in his private capacity, and there is nothing untoward about the visit that deserves special commentary from the Presidency," State House spokesperson Alfredo Hengari said this week.

The Namibian established that Kabila and a 28-strong security detail in 10 vehicles entered the country at Oranjemund from Cape Town, South Africa, on 6 November and spent two weeks in Namibia.

Kabila's trip was undertaken as a global media investigation was finalising an exposé on how between N$2,2 billion and N$3,6 billion was embezzled from the DRC during his last term in office.

Kabila dismissed reports by 18 international media outlets as "unfounded accusations".

The Namibian presidency said the former DRC leader also met Mbumba in the absence of president Hage Geingob, who was attending the 2021 United Nations climate change conference in Scotland.

People familiar with this matter said the meeting between Nujoma and Kabila cropped up in a telephonic conversation between Geingob and DRC president Felix Tshisekedi last week.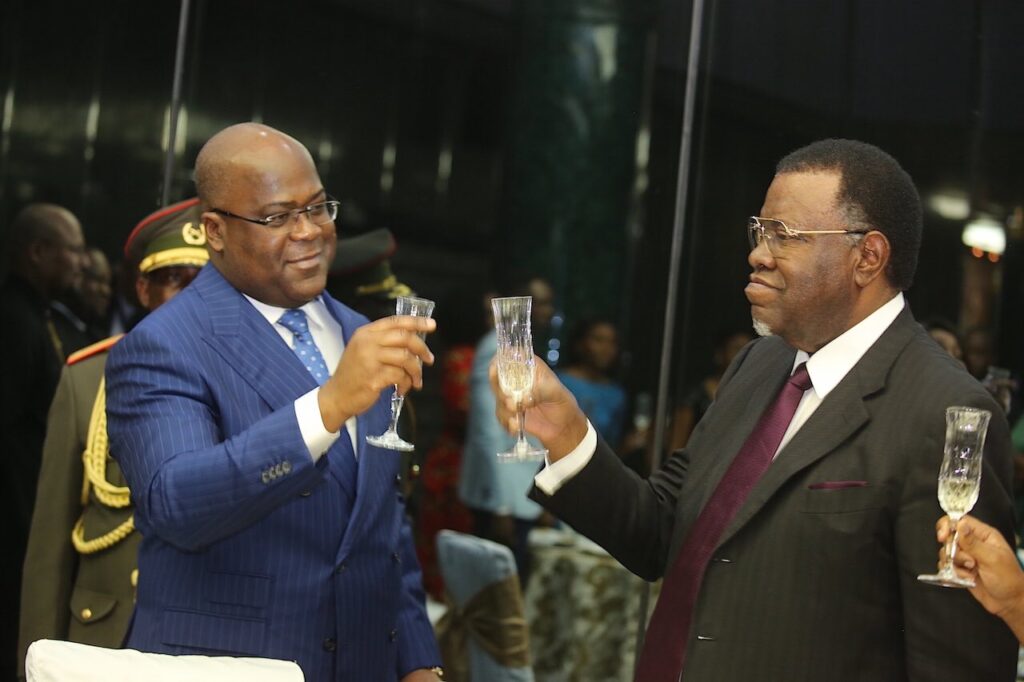 Tshisekedi allegedly questioned Kabila's trip to Namibia.

Kabila, his family and associates are the subjects of a global investigation, known as the 'Congo Hold-Up', which reveals a pattern of seemingly corrupt transactions involving the former president's inner circle and BGFIBank, central Africa's largest private bank.

The Namibian, as a member of the international media group, last Friday detailed how Samaki Fishing Enterprises, a little-known Namibian company, received N$516 million from a DRC frozen food company linked to Kabila between 2013 and 2017.

Samaki Fishing Enterprises, managed by businesswoman Martha Namundjebo-Tilahun and her husband, Haddis Tilahun, received the money in a series of payments from 2013 to 2017.

The payments represented nearly one quarter of at least N$2,2 billion diverted from the treasury of the DRC through a web of businesses linked to Kabila and his inner circle, banking records show.

TRIP TO NAMIBIA

Kabila travelled to several African countries via a private convoy a few weeks before the leak was published in various media houses across the world.

Hengari confirmed that Kabila was in Namibia last month, but declined to comment on Kabila's Terrace Bay meeting with Nujoma, who dragged Namibia into the DRC war in 1998.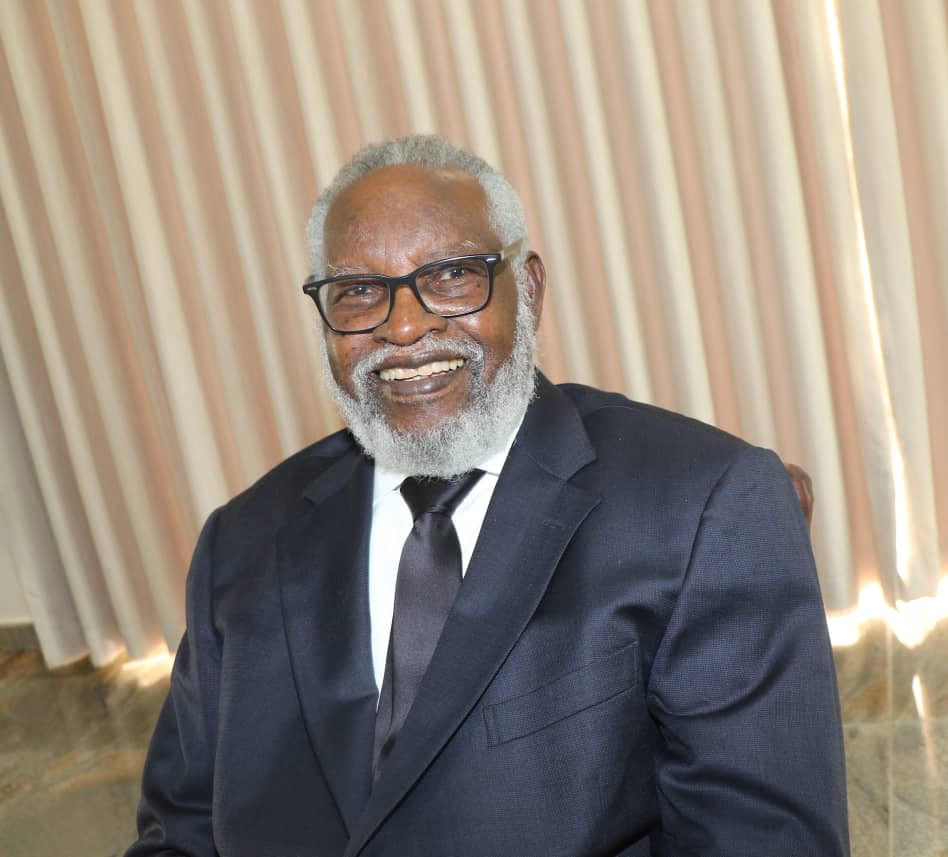 "President Kabila's meeting with the founding president is routine, and you are free to find out from the office of the founding president about the contents of their meeting," Hengari said.

Questions sent to Paul Shipale, the senior special assistant to Nujoma, were not answered.

Meanwhile, Hengari also confirmed that Tshisekedi last week had a telephonic conversation with Geingob.

"What they discussed telephonically is a matter between two heads of state," he said.

According to him, Namibia enjoys strong bilateral relations with the DRC, "and our consultations are ongoing about matters that consolidate our partnership in several sectors".

Tshisekedi is currently the chairperson of the African Union.

Details about the DRC and Namibia come at a time that the two countries continue to negotiate over Namibia's sale of a horse mackerel quota of 27 300 tonnes to the DRC for N$84 million.

The DRC has so far failed to catch that quota.

Two weeks ago, the DRC dispatched its national economy minister, Jean-Marie Kalumba Yuma, to Namibia to, among others, deliver a letter intended for Geingob from Tshisekedi.

Hengari said State House never discloses the contents of any communication from one head of state to another to the media.

"But it is incorrect to say that the letter had ulterior motives. To be transparent, we can inform you that the letter was about the extension of the fishing quota which is due to expire during this fishing season," he said.

FISHY DEAL

Last week's article focused on a company called Samaki Fishing Enterprises, managed by Namundjebo-Tilahun and her husband, which received money from the DRC in a series of payments from 2013 to 2017.

Namundjebo-Tilahun through her lawyers initially flatly denied knowing anything about Samaki Fishing.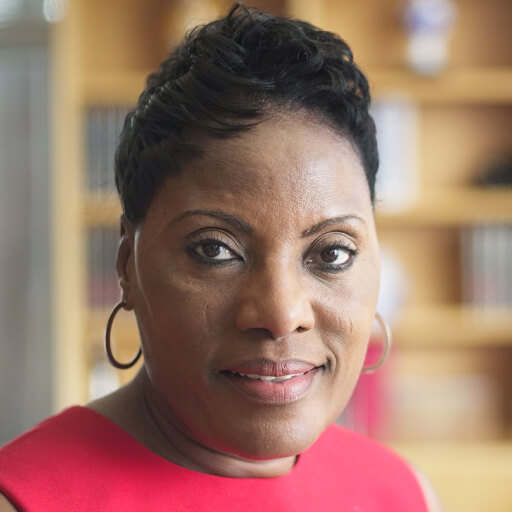 Her company United Africa Group (UAG) later confirmed selling fish to the DRC.

Namundjebo-Tilahun is close to former presidents Nujoma and Kabila, and the couple has been appointed as honorary consuls for the DRC, allowing them to travel on diplomatic passports.

They have diplomatic number plates for BMW vehicle now, a source said.

The payments from the DRC coincided with a shopping spree for buildings in Windhoek by the Tilahuns' company.

The Tilahun Family Trust deed, drawn up in 2015, shows that the 100%-owned UAG Property Management portfolio included the former FNB head office in Windhoek, the adjoining 10-floor City Centre complex, and the former Kaiserkrone mini-complex.

But Freedom Plaza is the crown jewel, comprising the Hilton International Hotel, the lower-budget Hilton Gardens, and Windhoek's most fashionable address, 1990 Freedom Plaza.

Freedom Plaza has also attracted direct and indirect beneficiaries of the Fishrot scheme, who owned luxury apartments and penthouses there, an examination of the building's 133 sectional titles show.

KABILA'S VILLA

Kabila is said to own several residential properties in Namibia, including a luxurious, 36-hectare hilltop estate at Brakwater, situated about three kilometres north of Katutura, which Namundjebo-Tilahun had been personally managing on behalf of Joseph Kabila since 2013, it was established.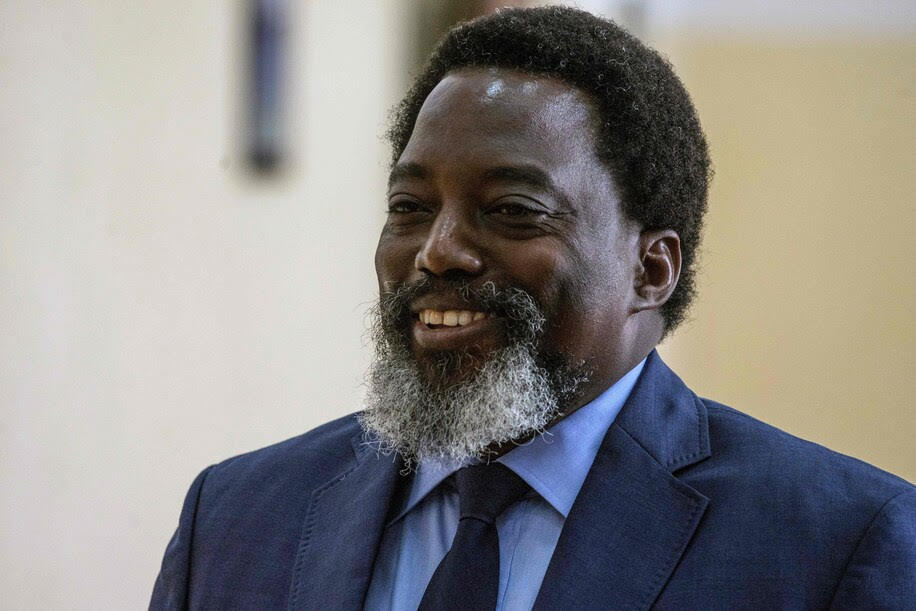 The sprawling complex, surrounded by a two-kilometre-long perimeter wall, consists of, among others, a large villa, adjoining indoor heated pool, and an underground wine cellar and three houses.

Joseph Kabila allegedly inherited the property from his father, Laurent-Désiré Kabila, who was assassinated on 16 January 2001.

A neighbour, who prefers not to be named, says Kabila's father bought the property from Windhoek businessman Klaus Nipko in 1999, but it took two years to agree on the N$8,8 million selling price.

The price was allegedly a new record for a Brakwater property.

Deeds office records show that property was transferred from Nipko to Sycamore Investments CC for N$8,8 million on 15 March 2002.

Sycamore Investments CC's records show it was registered on 11 January 2002 with its only member one Timothy Roman.

Roman was an American pilot from Pennsylvania in the United States (US) who became Joseph Kabila's prime fixer after the young brigadier's sudden rise to power when he was appointed as DRC president a week after his father's assasination.

A Pulitzer Centre on Crisis Reporting report titled 'All the President's Wealth' identified Roman as Kabila's pilot, who created companies for the former DRC leader.

The property was at first rented out to a Rehoboth businessman, but then stood empty for several years.

Later it was revamped with major structural renovations, including an extra outer-perimeter wall and a second security gate.

Namundjebo-Tilahun's UAG said itx was not involved in that property.

UAG lawyer Natangwe Asser, in an emailed statement on behalf of the Tilahun couple, denied any knowledge of this property.

* This article is produced by The Namibian Investigative Unit.

Contacts us: [email protected]