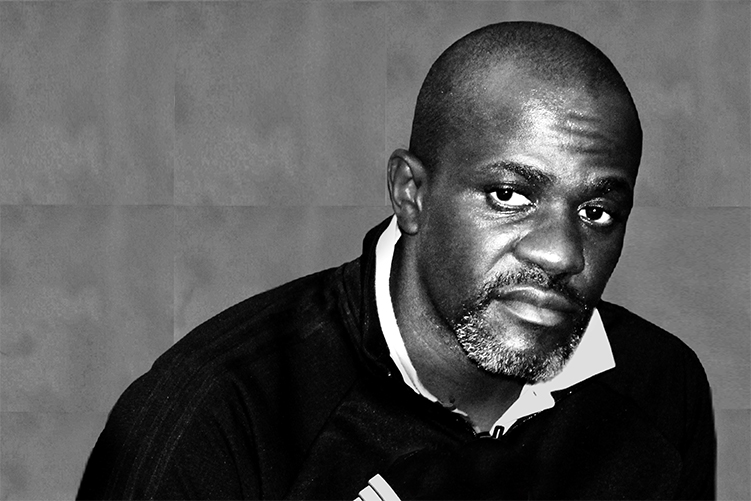 ---
By Shinovene Immanuel, Tutaleni Pinehas and Nghiinomenwa Erastus | 1 July 2020
---
COURT documents seen by The Namibian show the police confiscated at least 66 items from businessman James Hatuikulipi's house at Finkenstein Estate.
Among these items were a 2017 Swapo congress memory stick, invoices for a Jaguar, a Land Rover, a Mercedes-Benz, and a Financial Times magazine titled 'How to Spend It'.
The Anti-Corruption Commission searched the homes of Hatuikulipi, former justice minister Sacky Shanghala, ex-fisheries minister Bernhard Esau and former Investec Asset Management Namibia client director Ricardo Gustavo in December last year.
They were arrested last year as suspects in the Fishrot corruption scandal. The group is accused of benefiting from N$175 million meant for the Namibian government.
The police collected at least 33 items from Hatuikulipi's private study.
"Swapo party congress 2017 memory stick," states the list of seized items found at the former Investec Asset Management Namibia managing director's house.
Hatuikulipi is not a leader in the ruling party, but is a friend and business partner of Shanghala, who was part of the ruling party's central committee.
Swapo has been implicated in the corruption scandal as beneficiaries of dirty money through the National Fishing Corporation of Namibia and Maren de Klerk's law firm.
Vehicle invoices for two Jaguar vehicles were also found at Hatuikulipi's house.
The cars appear to have been bought through the Cambadara Trust, whose trustees are Hatuikulipi and Shanghala.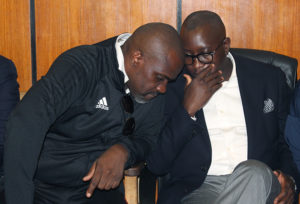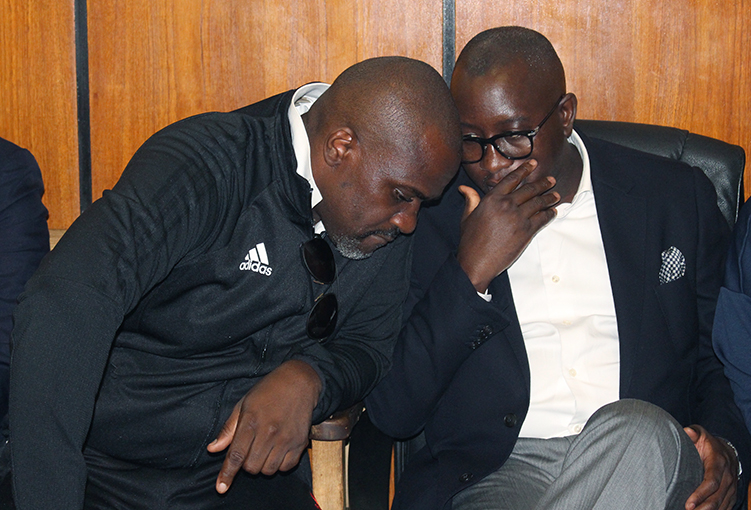 The same trust allegedly benefited from the Fishrot scandal.
The inventory also shows two invoices for two Land Rovers and a Mercedes-Benz.
WARRANTS SUFFICIENT
Hatuikulipi has been part of the Investec Asset Management Namibia team for 13 years.
He worked there from January 2006 to November 2019.
Hatuikulipi's South African permanent residence documents and his Namibian passport, which expires in 2023, were also confiscated by officials.
Other memory sticks found at his place are named D&M Rail Construction and Namcor (National Petroleum Corporation).
Two Investec devices were also seized.
Additionally, officials found a pistol, cartridges, a Nokia K80 and an iPhone 5 at his house.
The Fishrot accused sued the state over the search and seizure warrants used by the ACC to collect evidence at their houses.
This could have affected the admission of the collected evidence, but their attempt failed.
High Court judge Thomas Masuku concluded in a judgement handed down in February this year the search and seizure warrants were sufficient.
Hatuikulipi complained in court papers about ACC officers seizing privileged documents relating to Investec.
The former managing director is flagged by authorities as one of the masterminds of the Fishrot scandal.
His company in Dubai received more than N$120 million in fishing kickbacks, the ACC said.
Hatuikulipi was one of the highest paid Namibian executives.
He ran Investec Asset Management Namibia (now renamed Ninety One Asset Management Namibia), which managed state funds worth N$17,2 billion, including the Government Institutions Pension Fund (N$16 billion), the Social Security Commission (N$800 million), the Bank of Namibia (N$100 million) and N$300 million of the Guardian Fund.
Former minister of finance Calle Schlettwein told The Namibian last year his ministry had launched a probe into the relationship between Investec Asset Management Namibia officials and GIPF bosses.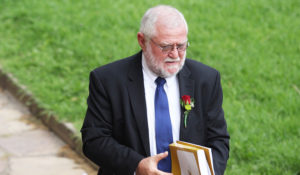 Schlettwein was removed from his position in March this year.
FARM SEARCH
Hatuikulipi and Shanghala were arrested on their farm near Dordabis.
The farm was searched on 12 December 2019.
The two insisted on being present when the farm was searched.
"James Hatuikulipi also assisted with access to the safes and pointed out some items, such as rifles and ammunition. Sacky called a lawyer and was advised to stay at the house for the search," court notes said.
The officials mostly found weapons in the farm's safe.
Officials found 50 boxes of cartridges, four boxes of Caza special hunter cartridges, four boxes of cartridges alletoni and five hornady ammunition with around 20 cartridges each.
CARS AND WILLS
Shanghala, whose middle name is Twelityaamena, was not at his Klein Windhoek house when his house was searched on 15 December 2019.
Lawyers Festus Weyulu, Shimue Mbudje and Shanghala's brother were present when the house was searched, court notes said.
Police officers found a charcoal Mercedes-Benz, a Jaguar vehicle registration and Santam insurance policies amendments.
Other items seized included a document titled 'revenue distribution through the seafood chain', handwritten notes, Fishcor's quota agreement, and a founding statement for an entity called Jojnella Investment CC.
Officials also found minutes of the presentation on the Western Rail project.
The Confidénte weekly reported in January this year that Shanghala's two vehicles, including a Range Rover Vogue and a Mercedes-Benz E400, were also seized, as well as his personal will and wills of other private people not directly linked to the investigation.
iPHONE LOVER
The ACC officers searched former fisheries minister Esau's house at Hochland Park in Windhoek on 23 December 2019.
The search, during which 28 items, mostly documents, were confiscated, was witnessed by his lawyers, children and wife.
Documents found related to Fishcor funding, Esja Fishing Investment and activities in Namibia dated 24 November 2014, the Samherji Group, Katja Seafood's profile, a Samheriji brochure and a notice of a long-term joint venture with Fishcor.
A four-page document titled 'Embassy of the Republic of Namibia' dated 17 to 19 June 2014 was also found at his place.
Esau's love for iPhones is real.
Police confiscated an iPhone X and an iPhone XS.
The former minister was secretly recorded last year accepting a double-sim card iPhone.
The officers also found a signed and pending agreement between Namibia and Angola, and a prepared briefing on the minister's visit to Angola.