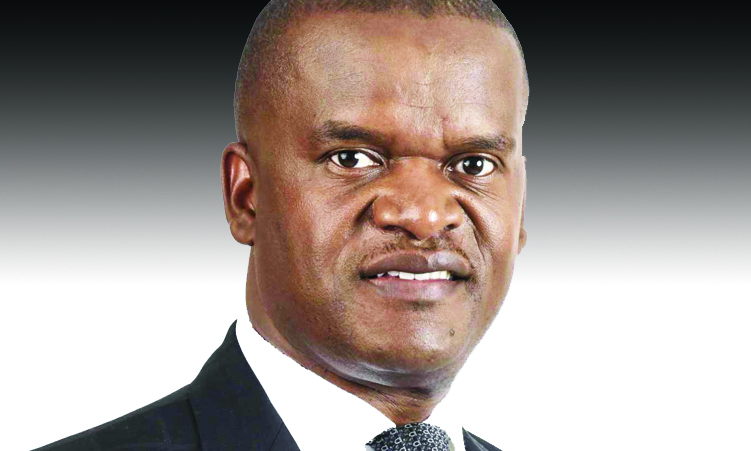 • SONJA SMITH, SHINOVENE IMMANUEL and TILENI MONGUDHI
THE National Petroleum Corporation of Namibia (Namcor) is embroiled in a dirty power struggle between its board chairperson Jennifer Comalie and managing director Immanuel Mulunga over the control of the state-owned oil company.
Comalie is accused of interfering in operational matters after she instructed Mulunga to act fast on a dispute involving a friend of hers – also a businessman.
She is also accused of pushing Namcor into a hydrogen deal despite concerns from managers about the terms of the partnership.
Mulunga is accused of turning a blind eye to allegations against one of Namcor's influential executives.
He is also accused of making a N$100 million payment without the board's approval.
Comalie has denied any wrongdoing, while Mulunga has declined to comment.
Several communications between Comalie and Mulunga in November last year show an ongoing power struggle between the two.
The conflict seems to extend beyond their individual roles and involves two influential factions vying for control of the national oil company.
One such transaction involves Comalie's friend Mathew Hamutenya, a businessman who previously served as Namcor's deputy chairperson.
Hamutenya co-owns a company called Validus Energy with Vitol SA, a Swiss company which offered to pay the Namibian government US$1 (about N$11,70) per year to rent the N$7 billion state-owned fuel storage facility at Walvis Bay for 10 years.
Although that offer was rejected in 2018, Vitol partnered with Hamutenya in Validus Energy.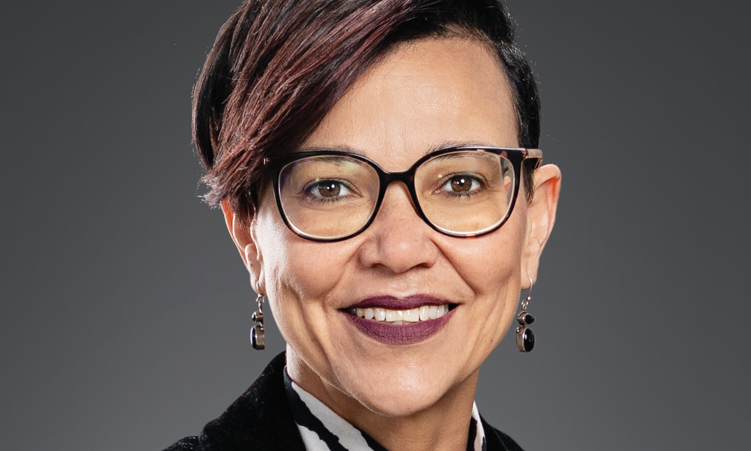 THE CHAOS
Hamutenya owns 30% in Validus Energy through Millennium Investments, while the majority 70% stake belongs to Vitol Holdings.
For the past two years, Namcor has stored Validus Energy's petrol at the national oil Storage facility at Walvis Bay for N$21,6 million a year.
That partnership was rocked by complaints in November last year, when Namcor used over four million litres of fuel belonging to Hamutenya's Validus Energy.
The fuel in question was worth N$69 million.
Namcor seemingly made this move after its suppliers failed to deliver its fuel on time.
Namcor's executive of supply and logistics, Cedric Willemse, yesterday told The Namibian they were expecting fuel from their suppliers.
"When we started enquiring about the status of our products, they said they were not able to supply on time. So we were in a predicament," he said.
Willemse said he approached Validus Energy for help, but their suggestion was turned down.
"We asked them to borrow or sell some products [fuel] to us. But they could only sell us one million litres. We bought it, but it was not enough," he said.
Willemse said he looked at their sales and determined that they would not run out of fuel.
He said without fuel, Namcor wouldn't have been able to supply to government stakeholders.
"We just could not be without fuel, we have an obligation to supply our government services.
"We replenished their fuel immediately on 9 November 2022 as soon as our products arrived," Willemse said.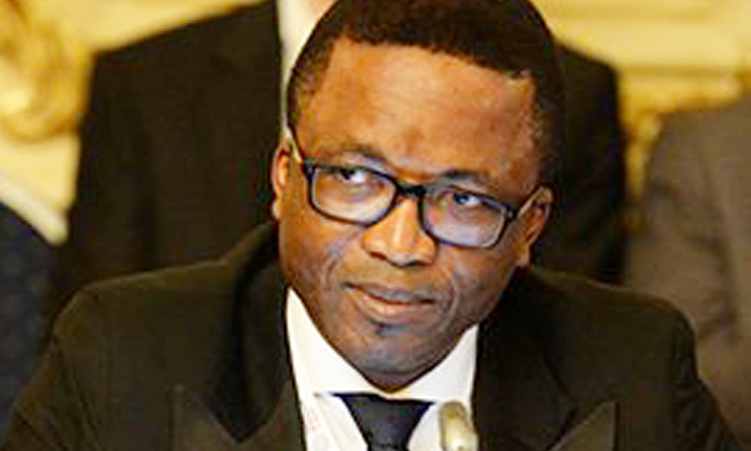 GAME OF THRONES
Hamutenya was not happy with Willemse's decision to tap into their fuel in the oil storage.
Hamutenya complained to his friend Comalie.
He wanted Willemse – Mulunga's ally, and one of Namcor's influential executives – disciplined.
The Mulunga group believes the goal of Comalie's group is to oust Willemse.
Comalie's group has already dismissed one of Mulunga's trusted financial executives who worked at Namcor.
Evidence shows that Hamutenya approached Comalie to instruct Mulunga to take action against Willemse.
"Hi Imms, Mathew called me now very upset about this story as well and mostly the threats. I thought I could calm him down, but he says he can also threaten and get politicians involved," Comalie told Mulunga in November last year.
She told Mulunga the fuel issue should be fixed so that threats and aggressive responses would stop.
"I will try to calm him down, but I can understand why they came to me today. Has been going on for a while that they don't get what they pay for . . . you really seriously need to address this," she said.
"I told Mathew I will meet him quickly just to assure him that we will fix the stock issue and stop this threatening and aggressive response," Comalie said.
She added that she and Hamutenya have known each other for years.
"I have never felt he uses our friendship, so coming to me today must be very serious to him," she said.
In response, Mulunga told Comalie he would investigate what transpired.
Comalie told Mulunga to consider disciplinary action against Willemse.
"Everything sinked in, and yes, he may have thought this was a loan, but it is really theft without the client's permission, and this can have consequences for Harvey [Foster] as well," she said.
Foster is a representative of Vitol.
"I don't think this will happen again," Mulunga replied.
Comalie said: "I trust not, Matthew said next time he will go to the minister. And then he will say I told Jenny, and she did not deal with it."
Comalie's allies, however, told The Namibian she acted out of concern over Namcor's reputation.
They say Comalie took the stance because Validus Energy complained about Mulunga not addressing their complaints about Willemse's conduct.
Additionally, Namcor allegedly made losses of about N$300 million, with the most of this from Willemse's division.
Hamutenya yesterday declined to comment.
"Validus Energy has a longstanding commercial relationship with Namcor, and I am not able to comment on any specific details of this commercial relationship due to confidentiality reasons," he said.
HYDROGEN MONOPOLY
Documents show that Comalie played a role in a transaction that resulted in Namcor entering into an exclusive partnership with a group of four companies: Anirep, NeoGreen, American-owned Chariot, and French multinational TotalEnergies.
The partnership would lock Namcor into that partnership when it comes to hydrogen deals.
This would restrict Namcor from entering into hydrogen deals with other companies.
The agreement to enter into an exclusive partnership means Namcor cannot work or enter into similar opportunities with any other company, and will be in place for a period of two years.
Anirep is a Namibian renewable energy company which is co-owned by businessman Iyaloo ya Nangolo.
Sources say Namcor's management was not happy to give the hydrogen consortium exclusivity.
The companies turned to Comalie for help.
The Namibian has seen a text message sent by Comalie to Mulunga in January this year, saying Ya Nangolo was unhappy with the non-exclusivity of the agreement.
"Iyaloo spoke to me today, they are very unhappy about the non-exclusivity in the MoU. Let's see if it can be managed," she wrote.
The agreement was signed on 8 February this year.
Documents show Ya Nangolo's company has signatories to the signed agreement.
Ya Nangolo did not answer questions sent to him and is currently not in the country.
BATTLE FOR SUPREMACY
Mulunga yesterday told The Namibian something needs to be done about the roles of management and parastatal boards.
"I don't want to comment on Namcor's business in the newspapers, but I do believe we have a lot to do when it comes to the delineation of roles between management and the boards, not only at Namcor but at other public enterprises," he said.
Comalie, who is vying for the Development Bank of Namibia's chief executive position, yesterday said she is just doing her job.
"There is no interference on my part. I am the chairperson of the board, and execute my duties within the confines of the requisite board authority," she said.
Comalie confirmed that Hamuyenta is her friend.
"Mr Hamutenya is my friend and we have always maintained a cordial relationship," she said.
She said those who are alleging a conflict of interest should approach the authorities.
"The law is clear, the board is never involved in the awarding of contracts. These allegations are denied, and whoever alleges such glaring conflict must approach the relevant authorities," Comalie said.
"I believe that Mr Mulunga is best placed to respond to these questions as it refers to alleged comments made to him," she said.