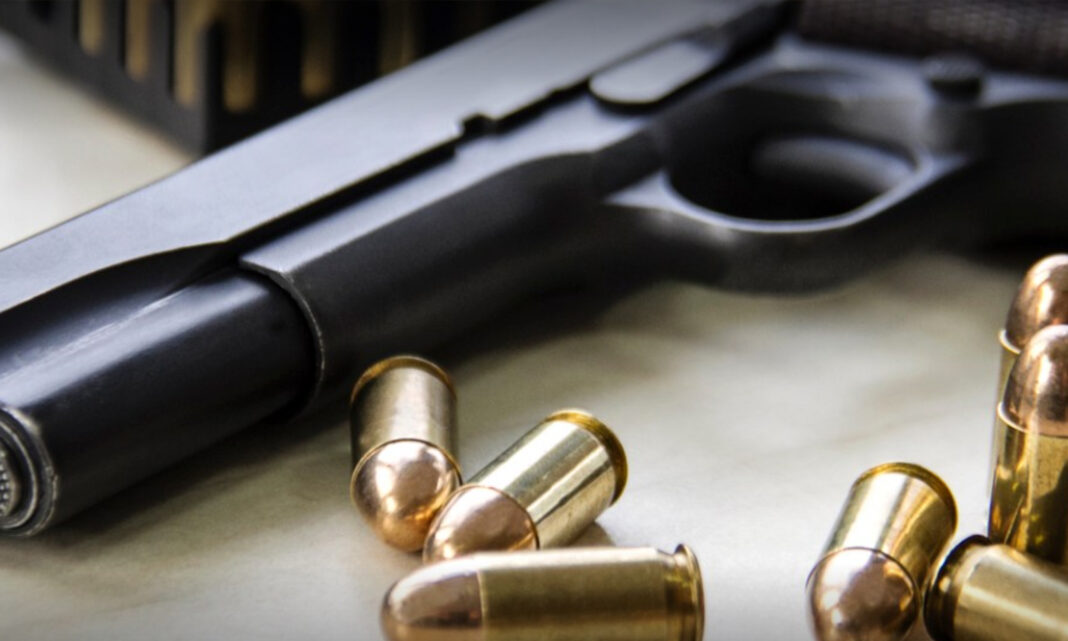 By Sophie Tendane, Puyeipawa Nakashole, Timo Shihepo | 29 March 2022
THE Namibian Police on Friday arrested four police officers who stand accused of having stolen 90 firearms and ammunition from the police's central depot last year.
The four officers are Loini Shoondi (56), Kavari Mutuari (34), Fredericks Jacobus Vilonel Petrus (60), and Laban Hoveka Uaundjua (57).

Two of the officers are inspectors, while the remaining two are warrant officers. All four are stationed at the Namibian Police's central depot in Windhoek.

They were arrested last week and appeared in the Katutura Magistrate' Court yesterday.

The officers were remanded in custody and are set to appear in court again today to formally apply for bail.

"The state plans to object to bail applications, because investigations are ongoing and they may interfere with state witnesses," prosecutor Victoria Thomspon said yesterday.

The foursome is accused of corruptly using their office or position for gratification, the possession of a firearm without a licence, the possession of ammunition, theft of firearms, and disguising the unlawful origin of property.

Magistrate Dawid Mukuyu reminded the arrested officers that they have the right to legal representation.

The guns and ammunition were allegedly stolen from the police's central depot in November last year.

The police are concerned that the stolen guns could potentially be used to conduct criminal activities, especially since they were stolen from the depot weeks before the festive season.

Khomas regional commander Ismael Basson yesterday said the officers were identified during investigations.

"About 90 firearms have been missing since last year. The suspicion is that these things are sold to people because it's not for personal use, but to be sold to others," Basson said.

Khomas police spokesperson Silas Shipandeni yesterday said the police have recovered some items.

"There are a number of recovered items in relation to this case. The update on these specific items will be shared during the week," he said.

ON THE RISE

Cases of firearms theft are on the rise.

Police chief inspector general Sebastian Ndeitunga in September last year revealed that Namibia recorded 453 cases of attempted murder with firearms, 919 cases of firearm pointing, and 380 cases of firearm theft in the past three years.

He said these statistics illustrate a slight increase in robbery with aggravating circumstances, which has a negative impact on Namibia socially and economically.

In 2019, the police said at least 301 guns have been stolen since 2018.

Then police spokesperson Edwin Kanguatjivi said most of these firearms were stolen during housebreakings or from cars.

To take control of the situation, the government last year in September gave amnesty to Namibians in possession of illegal firearms and ammunition.

A month of amnesty was launched by the minister of home affairs, immigration, safety and security, Albert Kawana.

The one-month amnesty was instituted to surrender all unlicensed firearms, armaments and ammunition to the police without being prosecuted.

Namibia has over the years struggled to control the availability of guns.

Years ago, Pauline Dempers, a former council member of Nangof Trust, who had been lobbying for tighter gun control, described the number of licences issued as unreasonably high, and "creating armies in our houses".

She said considering the country's population of 2,5 million people, issuing 14 720 licences in 24 months was unacceptably high.

"It fuels domestic violence, people are intimidated [and] are killing themselves because guns are easily available," she said.

Dempers said the main problem with gun ownership is that the Arms and Ammunition Act of 1996 is lax, but the council was working on amendments to stem the shortcomings.

The disappearance of weapons from the police's central depot is allegedly one of several irregular incidents within the police.

The media has in the past reported on various concerns with regards to a contract to install spy cameras, which was allegedly inflated from N$3,5 million to N$12,3 million.