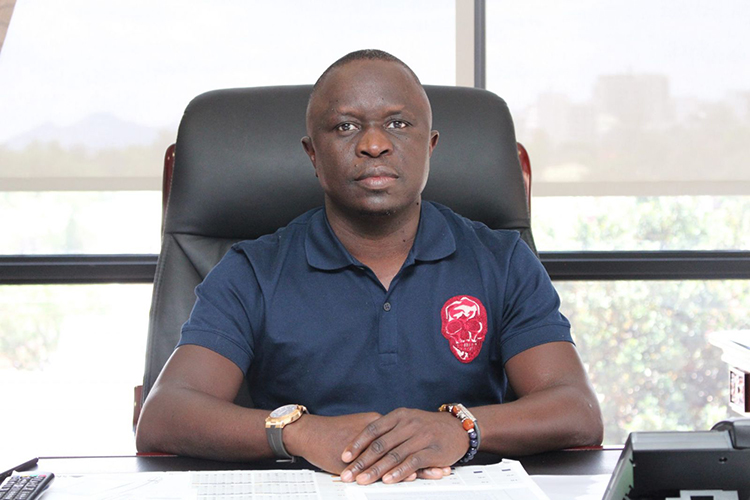 ---
By Shinovene Immanuel and Victoria Wolf | 11 September 2020
---
BRIBERY accused Icelandic seafood company Samherji paid politically connected businessman Vaino Nghipondoka's entities around N$21 million.
Figures seen by The Namibian show that payments were made to Nghipondoka's companies Profile Investments and Babyface Civils. These details are obtained from information passed on to Namibian authorities investigating the Fishrot scandal.
Sources said authorities had asked banks to explain these payments. Samherji is accused of bribing Namibia's ruling elite and bankrolling Swapo's political campaigns in exchange for accessing cheap fishing quotas.
Nghipindoka confirmed to The Namibian this week that he had dealings with the Icelendic company.
He, however, strongly dismissed suspicions that these transactions are linked to the Fishrot scandal.
"N$21 million from 2016 to now, that's nothing. We pay salaries worth a lot of money to Namibians," he said.
Nghipondoka said he was paid for providing services to Samherji.
So far, information shows that the businessman is linked to N$30 million from fishing companies.
This includes the N$21 million from Samherji's subsidiary and N$9,7 million paid to him from national fishing company Fishcor through law firm Sisa Namandje & Co.
PAYMENTS
Documents show that Samherji's Namibia subsidiary – Mermaria Seafood Namibia – made several payments to Nghipondoka's entities.
These include N$18 million paid to Profile Investments between December 2016 and August 2018 in 16 instalments.
The documents also reflect that Samherji's subsidiary also paid N$2,8 million to Babyface Civils in August 2018.
These payments were made from 2016 after Johannes Stefansson – Samherji's former chief executive in Namibia – left the company.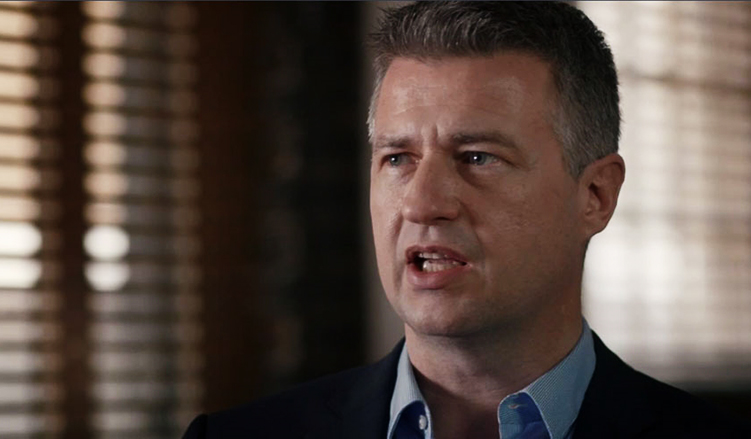 Stefansson recalled Samherji's dealings with Nghipondoka's companies.
He told The Namibian in August this year that he was first introduced to Nghipondoka by Fishrot accused and former Investec Namibia managing director James Hatuikulipi in 2015. Hatuikulipi was Fishcor's board chairperson at the time.
Stefansson added that Nghipondoka and Profile Investments were set to be part of Fishcor's land fishing processing plant and quotas.
"As I saw it, Profile Investments had nothing to offer when I met them, and had no experience in the fishing industry," Stefansson said.
Stefansson, who has now turned into a whistleblower, said he then met Profile Investments managing director Solomon Nemaire, when the company was allegedly enlisted by Fishcor to find an evaluator for a fish factory owned by Etale Fishing.
The factory is now owned by Seaflower Pelagic Processing, a company co-owned by Fishcor and businessman Adriaan Louw.
"Solomon was connected to me and he also came to Walvis Bay to see through the valuation process of Etale… I worked with them on that," Stefansson said.
Fishcor bought the run-down fish factory for N$160 million in 2016, amid concerns that it over-paid for it by as much as N$50 million on a valuation price given a year before.
Stefansson said he did not know why Profile Investments was involved in the valuation of Etale, as it should have been driven solely by Fishcor.
'ECONOMIC SCAVENGERS'
Nghipondoka told The Namibian that the N$21 million paid to his companies was for several services, and unrelated to Fishrot.
"There was a role that we played as a company to provide specific services that were paid for. It has nothing to do with Fishrot. I don't know why people have to be sensational," the businessman said.
According to Nghipondoka, his companies began working with Mermaria in December of 2016.
"They really needed someone to help them with their logistical issues. If that's what they are calling Fishrot, so be it," he said. Nghipondoka said that the services were all appropriately invoiced for.
"We provided them with invoices like any other service provider. For example, we had containers with no use that they wanted. They wanted to convert them into fish containers. So we stored them, transported them and offloaded them," he said.
"Another thing was an aquaculture project with Mermaria. There were a lot of things that's just what I can remember right now," Nghipondoka said.
He also denied ever meeting Stefansson or being involved in the valuation of the Etale factory.
Nghipondoka explained that his friend, Hatuikulipi approached him to invest in the factory, but the deal ultimately fell through.
"We didn't go through with the factory because they were asking for something like N$200 million which we didn't have. You know, we are economic scavengers. We looked for opportunities to buy the factory and go into the processing part," he said.
He added that he never personally attended any meeting about the factory.
According to Nghipondoka, Profile Investments managing director, Nemaire, met Fischor as he has experience in meat processing and agriculture.
Nghipondoka added that attempts to link him to the Fishrot scandal are futile.
"They thought I was part of that thing but we didn't know [about Fishrot]. It's not fair to target a person. How many companies were paid to provide services? What role do I play," he said.
Nghipondoka said he has invested in the country, and feels targeted as a black Namibian because of his work ethic and subsequent success.
"We pay salaries worth a lot of money to Namibians and I've not retrenched a single person. And people are just busy trying to bring me down – it's not me, it's the workforce that they're bringing down," he said.
Nghipondoka made his riches through government contracts. He was a prime beneficiary of Namibia's construction tenders over the past 10 years.
The Namibian reported four years ago that he was linked to more than N$8 billion worth of tenders, including the national oil storage (N$5,6 billion) facility at Walvis Bay.
"'I've invested in the country. I'm a Namibian, black for that matter. Where must I go and do business? In Angola? Zambia? South Africa?" he said.
HAUNTED PAST
The Samherji payments are not the first Fishrot link to Nghipondoka.
Court papers filed by the Law Society in April this year show that law firm Sisa Namandje & Co paid around N$9,7 million to Nghipondoka.
These funds were part of a N$15 million payment by the National Fishing Corporation of Namibia to the law firm.
N$2,1 million of this was used to pay for a farm for Nghipondoka near Otjiwarongo, named Apostle.
Nghipondoka's payment was among several flagged by the Law Society in its investigation of Sisa Namandje's potential involvement in money-laundering linked to the Fishrot scandal.
Nghipondoka said the money paid to him was a repayment for a loan he made to Hatuikulipi. Nghipondoka denied involvement in the scandal.
"I'm not and I was not part of the Fishrot scandal," he said in February this year.
Questions sent to Samherji's co-chief executive officer Thorstein Már Baldvinsson were not answered.
* This article was produced by The Namibian's Investigative Unit. Send us tips via your secure email to [email protected].