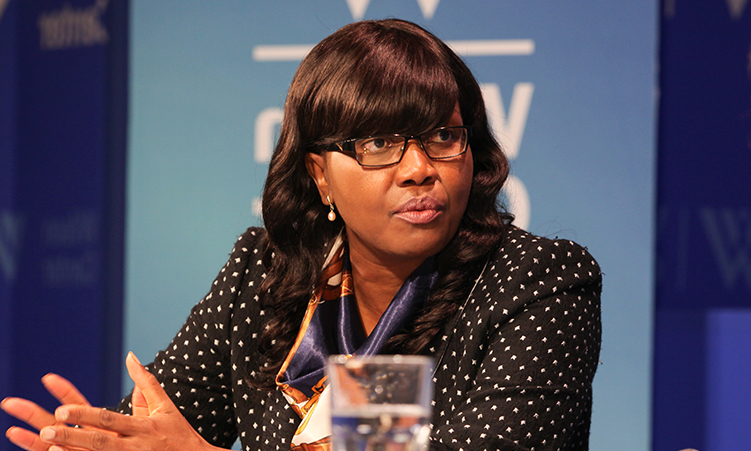 By Tileni Mongudhi, Eliaser Ndeyanale and Shinoven Immanuel | 5 Decmeber 2022
SWAPO's election team removed around 21 politicians from the ruling party's central committee, of which new members were announced last week.

This has led to even more questions about the credibility of the polls. 
Swapo congress electoral chief Joshua Kaumbi last week announced the list of 70 central committee members (35 women and 35 men). 

However, a barrage of complaints from politicians demanding answers on how they failed to make the cut to the party's second-most powerful organ followed the next day.

Several prominent politicians who initially failed to make the list include prime minister Saara Kuugongelwa-Amadhila, former deputy defence minister Hilma Nicanor, education minister Anna Nghipondoka, parliamentarian Lucia Witbooi, and Khomas governor Laura Mcleod-Katjirua.  
Most of the politicians who failed to make the cut are from Swapo's vice president, Netumbo Nandi-Ndaitwah's camp. 

Swapo secretary general Sophia Shaningwa then directed Kaumbi and his team to recount all the central committee election ballots.
The recounting process was ordered to be conducted in the presence of the police and Swapo's recounting observers. 

Kaumbi then announced a new central committee list on Saturday morning. That list included around 21 politicians.

The new list included prime minister Saara Kuugongelwa-Amadhila, Nghipondoka, Witbooi and Mcleod-Katjirua.

The following names were removed from the list: Conetha Adams, Giselle Amadhila, Theresia Basson, Enesia Brandt, Martha Eelu, Kaundu Fanie, Esther Fillemon, Brigitte Friedrich, Christine //Hoabes, Ndahafa Hapulile, Ida Hoffmann, Hileni Iidhogela, Eunice Iipinge, Taimi Iileka, Lydia Isacks, Hilda Jesaya, Dorothy Kabula, Mathew Hangula, Ignatius Khariseb, Job Muniaro and Lawrence Sampofu.

Kaumbi allegedly blamed the confusion on fatigue and the absence of election observers.

After acknowledging his fault he apologised to the party leadership and advised that he be granted permission to do a recount.

A five day delay ensued, with the party being threatened with legal action should it not halt the recounting process.

Kaumbi after the recount and verification said he believes he did a good job.

"I will go to my grave with a healthy conscience that I did the right thing," he said.

Deputy secretary general candidate Eveline Nawases-Tayele, however, has sought internal avenues to deal with her exclusion from the contest run-off despite coming second to Uahekua Herunga. 

Those close to her said she refused to go to court and petitioned the party's president to look into the matter as questions remain around how the party's constitution is interpreted regarding the 50/50 gender representation in all leadership structures.

Nawases-Tayele could not be reached for comment as she is currently out of the country.
OUT OF DEPTH 
Swapo lawmaker Hamunyera Hambuyuka, who was among Nandi-Ndaiwah's election observers at the congress, yesterday said Kaumbi was out of his depth given the task at hand.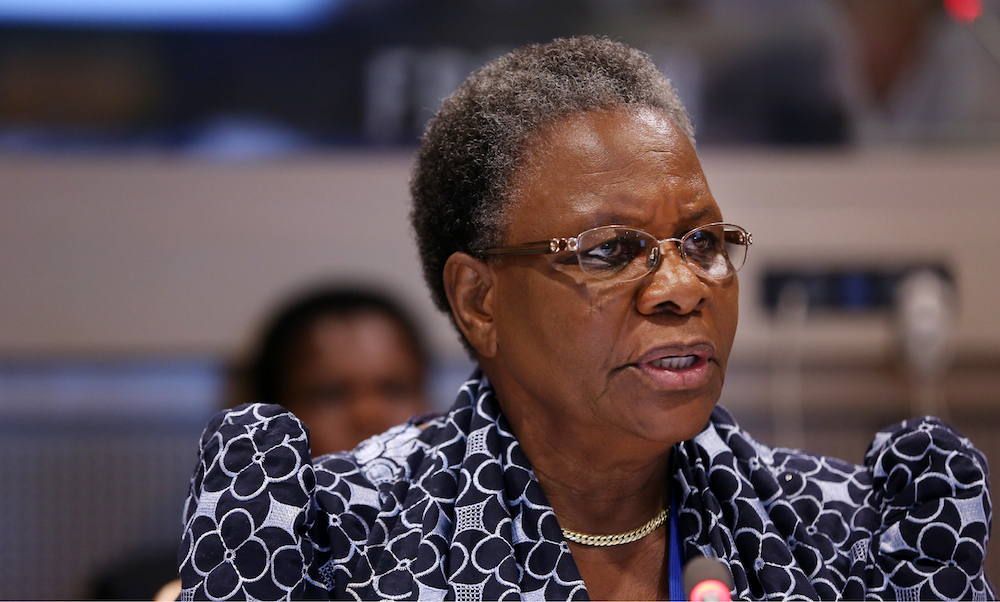 One of the senior officials who counted votes with Kaumbi allegedly said they did not know where the central committee (CC) list that was announced last week came from.

Hambuyuka was recalled on Wednesday to recount and verify votes after a flood of complaints. 
He said the election verification team did not check the disputed CC list that was announced on Monday night last week.

"It's a lesson for the party to ensure that a presiding officer is trained on the process. He [Kaumbi] was out of his depth," Hambuyuka said.  

He said the verification team is happy with the new list that was announced yesterday. 
"We are happy. I have not heard any complaints. Unless there are people who complained to the secretary general," he said.

Speaking at the announcement of the new central committee results on Saturday, Nandi-Ndaitwah said the party is proud of Kaumbi.  

"I believe any error will only become a mistake if one does not recognise and correct it," she said.
Geingob did not attend the CC announcement on Saturday morning. 

Former Swapo parliamentarian Ida Hoffmann says she does not harbour hard feelings after her name was removed from the party's central committee list.

Hoffmann's name was among party leaders who made it to the party's CC list released last Monday.
Others whose names have been removed are former Swapo Party Women's Council secretary Eunice Iipinge, presidential affairs minister Christine //Hoabes, Tsumeb mayor Mathew Hangula, and Oniipa Town Council deputy mayor Hileni Iidhogela.

"I am not in the central committee or National Assembly for a salary. Whether I am in or not, it does not matter. I want to get the dignity of our people back," Hoffmann said.
She said the party is not united any more.

"Before independence, we were fighting united, but after independence we started giving up on each other," she said.

Meanwhile, Swapo CC member-elect Willem Amutenya describes his inclusion as generational representation.

"I dedicate my time and efforts to fully represent the interest of our party and that of our generation in the Swapo central committee," he says.

On Friday, three CC members-elect, Tommy Nambahu, Erginus Endjala and Paulus Kapia, through their lawyer Kadhila Amoomo, demanded that Kaumbi stop the decision to recount, verify and certify CC election results.

The decision to recount and verify the central committee results was taken by the party's top leadership, which includes Geingob, Shaningwa and her deputy, Uahekua Herunga.

Endjala, Kapia and Nambahu claim the decision is unlawful, asserting that only the party's congress, CC or politburo are empowered to hear an election petition.

However, Shaningwa wrote to Amoomo on Friday saying the recounting and verification of results would not be halted.

Amoomo yesterday told The Namibian he would review Kaumbi's report.
THE PRESIDENT'S CHOICE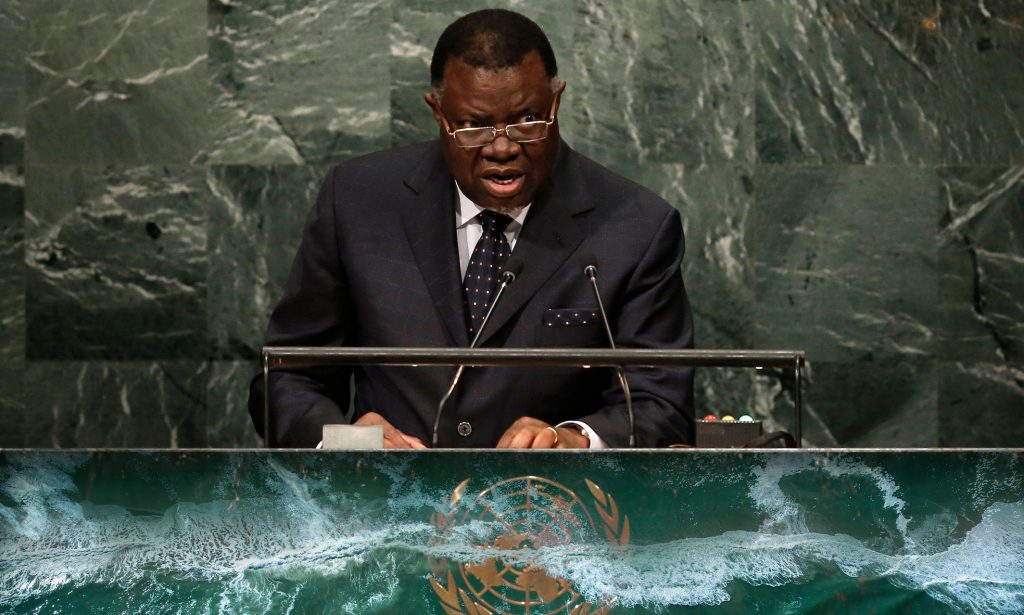 Geingob's list of six appointees includes his personal lawyer, Sisa Namandje, former Namibian Defence Force chief Martin Shali, former State House aid Sharonice Busch, Marlyn Mbakera, Laurecia Stephanus and Otjozondjupa governor James Uerikua. 

Executive director of the Institute for Public Policy Research (IPPR) Graham Hopwood questioned Geingob's choices. 

"The president's decision to appoint people with unresolved corruption issues to the central committee seems to be an attempt to rebuff Nandi-Ndaitwah's anti-corruption stance and also ensure that the president has loyalists on the CC," he says.