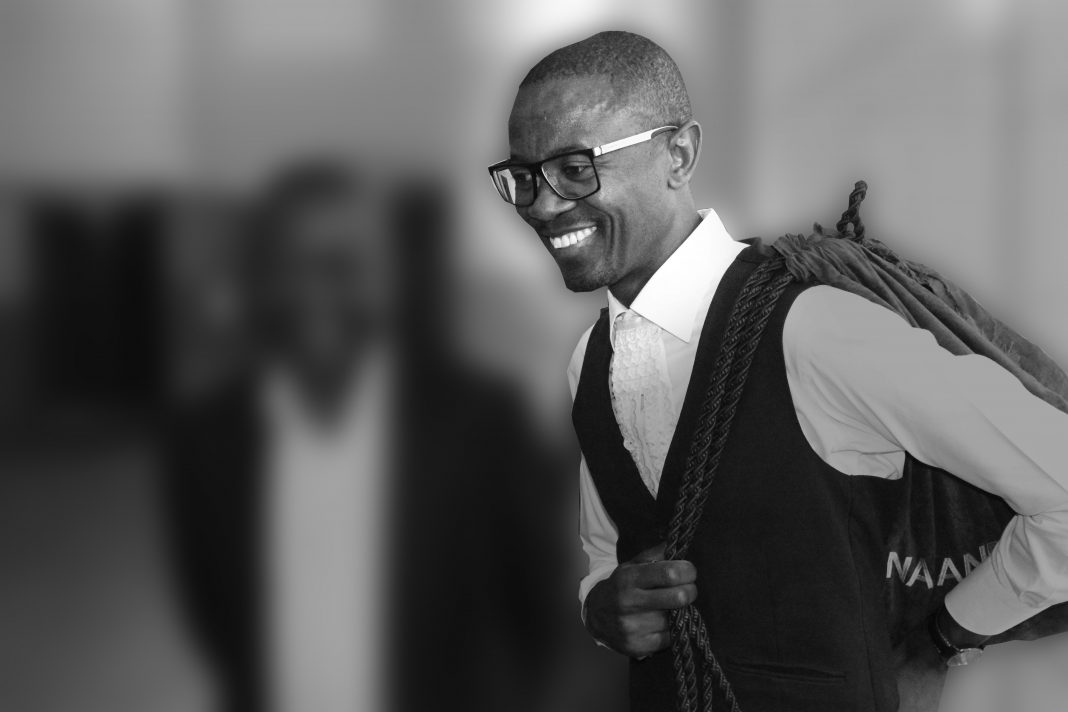 By Sonja Smith | 14 December 2022
LAWYER Sisa Namandje has defended his decision to recruit the daughter of Anti-Corruption Commission (ACC) director general Paulus Noa – the man who investigated him over the laundering of N$23 million which was allegedly stolen from the government.

Namandje's law firm recruited Martha Noa (25) as a candidate attorney last year after she graduated with a masters degree in commercial law at the University of Cape Town in 2020.

Namandje has over the past 18 years trained 30 candidate attorneys – including Swapo vice president Netumbo Nandi-Ndaitwah's son Ndelitungapo Ndaitwah, who worked for Sisa Namandje and Co until April last year.

However, Namandje's decision to bring in Noa's daughter has raised eyebrows among political commentators and officials in the legal fraternity over a potential conflict of interest.
Namandje could still be the subject of investigation in the future regarding the ongoing Fishrot corruption court case.

Questions sent to Noa's daughter were not answered. Noa, however, told The Namibian his daughter is an adult.

"She does not need to get authorisation from me to be recruited by any law firm," he said this week.
NAMANDJE EXPLAINS
"There shouldn't be any concern, because the candidate attachment for the purposes of the Justice Training Centre of Ms Noa at our law firm in the last quarter of 2021 was long after the ACC's finalisation of investigation, and long after the prosecutor general has already made her decision," Namandje told The Namibian last week.

The ACC contacted the lawyer in October 2020 as part of its investigation into the Fishrot corruption scandal.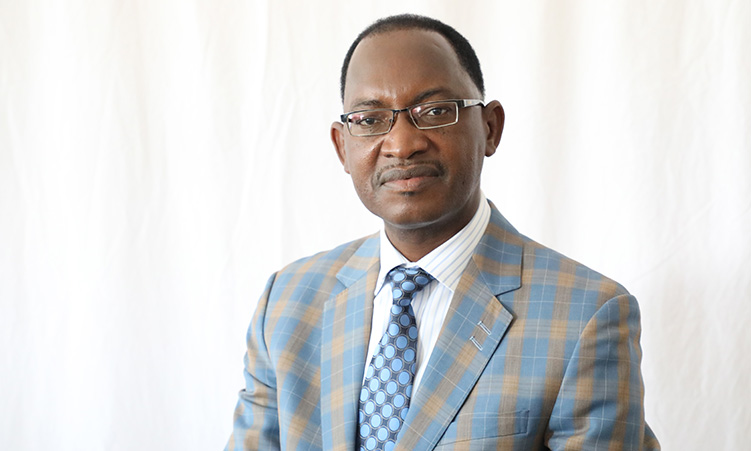 Namandje said Noa's daughter wrote and passed an entry test for a candidate he wanted in the firm's commercial department.

"We had no reservation or hesitation to provide an attachment opportunity to Ms Noa," he said.

"Nothing warrants anyone making Ms Noa's candidate attorney's attachment at our office an issue. Only those who have ulterior motives may mischievously raise porous questions," he said. Namandje said Noa's daughter is one of the best-performing candidates in his commercial department.

"And we will have no hesitation to give her a permanent appointment as a legal practitioner once she is done with her candidate attachment next year," he said.

He added: "We will do everything to retain her once she is admitted as a legal practitioner."
QUESTIONS
Namandje's law firm's trust account received funds amounting to N$23 million linked to the fishing quota scandal between 2015 and 2017.

They involve N$17,5 million allegedly stolen from the National Fishing Corporation (Fishcor), and N$5 million from a company called Mermaria Seafood Namibia (Pty) Ltd.

The money is said to have ended up in the hands of Swapo business people and politicians.
Namandje has in the past denied any wrongdoing.

President Hage Geingob last week appointed Namandje, his private lawyer, as one of his six appointees to Swapo's central committee.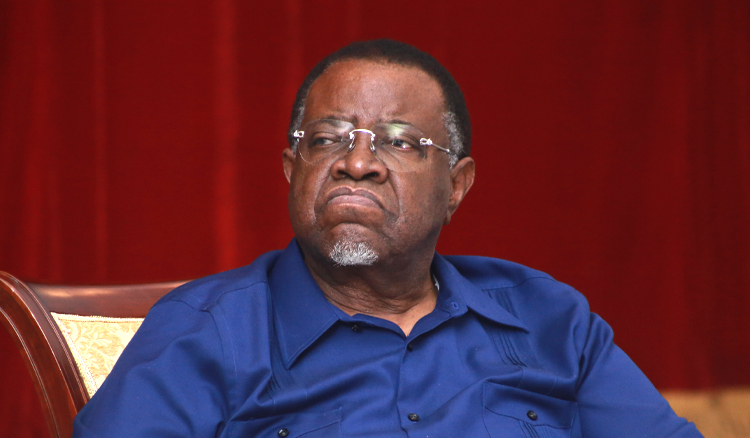 Geingob also appointed him to Swapo's highest organ, the politburo, last weekend.
MINEFIELD
Political commentator Ndumba Kamwanyah says Namandje's recruitment of Noa's daughter could be a conflict of interest.

"People in powerful positions must be careful and avoid being seen engaging in conflicts of interest, especially the ACC boss investigating a serious scandal or case such as Fishrot," he says.
Political analyst Rui Tyitende asks whether Noa knew his daughter was hired at a firm his agency was investigating.

"Did Namandje play a role in the appointment of Noa's daughter, while the investigation was ongoing?" he asks.

"There is a public psychological acceptance that Noa is compromised and his actions are dictated by the whims and caprices of the ruling elite.

"Having been recently nominated to Swapo's central committee and being his [Geingob's] personal lawyer and the party's returning officer for over a decade, Namandje appears to be deeply embedded within the machinery of the ruling party," he says.
IMALWA VS NOA
Noa this week said: "What I previously informed you about Mr Namandje remains the same up to now. The ACC does not have new information against Mr Namandje."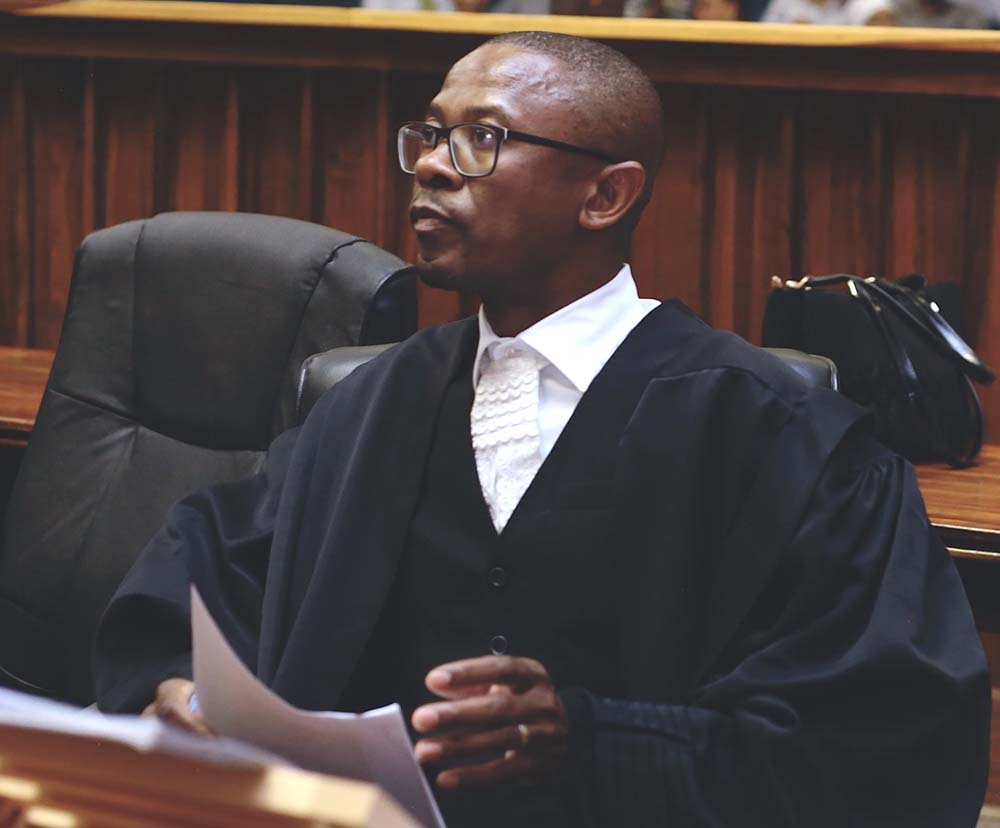 In June this year, Noa said the findings of the ACC investigation into Namandje's conduct is not the same as that of fugitive lawyer Marén de Klerk.

"What we discovered during investigation is that De Klerk stole directly when he transferred money from the trust account into the bank account of his own company of which he is 100% owner, and spent it.

"That is theft, fraud and corruption. The ACC does not decide who is to be charged or not," he said.
Noa said prosecutor general (PG) Martha Imalwa should explain why she decided to charge De Klerk and not Namandje.

"Since the docket was submitted to the PG we have not received any new evidence implicating Namandje."

Imalwa denied receiving a docket on an investigation done on Namandje.

"That docket doesn't contain an investigation, if any, conducted in respect of Namandje and his company. De Klerk was charged on the case docket submitted to my office, which was due to the availability of evidence that he was part and parcel of the syndicate involved in the scheme," she said.

"I haven't received any docket to date which contains evidence gathered against Namandje and his firm, therefore no one can expect my office to take a decision in a vacuum."
WHY THIS STORY MATTERS:
This story points to a potential loophole and how the ACC director general could be involved in a conflict of interest.