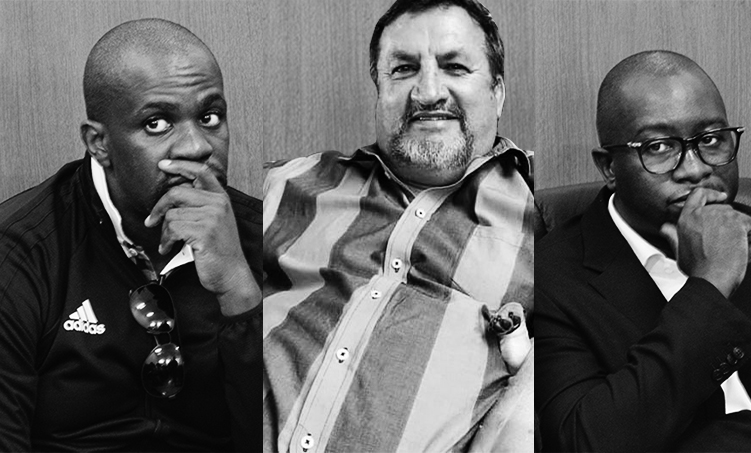 ---
By Sonja Smith and Shinovene Immanuel | 5 February 2021
---
WORKERS at a farm owned by businessman David 'Dawie' Moller reaped an unusual harvest towards the end of last year.
They chanced on a stash of cash buried on Moller's farm in the Gobabis area. Moller is a business partner of former Investec Asset Management Namibia (now known as Ninety One) chief James Hatuikulipi.
Around November, the workers noticed two thick pieces of rope sticking out of the ground.
Curious, they started pulling at the ropes and found it was attached to a suitcase filled with cash.
It was not only farmworkers who allegedly feasted on the money. Sources claim a police officer took some of the money after the matter was reported to the law-enforcement agency.
Moller's farm is at Leonardville, a small village south of Gobabis, in the Omaheke region. It is adjacent to a multimillion-dollar farm belonging to Hatuikulipi and former minister of justice Sacky Shanghala.
News about the buried money comes at a time when there is speculation that some of the Fishrot accused withdrew millions of dollars from banks before they were arrested in November 2019.
The money was then allegedly passed on to several confidants who are now paying the accused's bills while they are behind bars awaiting trial.
The Namibian understands that some of the Fishrot accused allegedly buried N$9 million at a farm in a 25-kg bag.
It's not clear if this is related to the incident at Moller's farm, but the police said they found two holes, one in which money was hidden, and another which was empty.
CONFIRMED
Police inspector general Sebastian Ndeitunga confirmed to The Namibian on Wednesday last week that an undisclosed amount of cash was found buried on Moller's farm.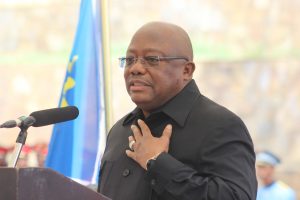 Moller is the managing director of D&M Rail Construction, a company co-owned by Hatuikulipi and businessman John Walenga, among others.
"Yes, there is a case like that. I can confirm that it happened at Gobabis, but I do not have enough information now. The Gobabis commissioner will assist you on this," Ndeitunga said.
Gobabis police station deputy commissioner Chris Kalimbula last Thursday said the money was found buried in a suitcase attached to two lengths of rope.
"Yes the money was found buried on Moller's farm. The station commander of Leornardville informed me about the matter after he was informed that there are many people standing around one spot," he said.
Kalimbula said they had sent a senior detective to the scene to conduct interviews on the matter.
"The first investigation then attracted further investigations, and more allegations were tied to the farm owner. It has now been combined with the Anti-Corruption Commission and Nampol's anti-money-laundering division," he said.
INVESTIGATION ONGOING
Chief inspector Andres Guim said the case is still under investigation.
He said after discovering the money farmworkers took the cash and started spending it around the location.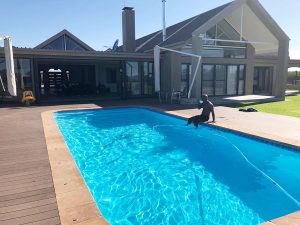 "Before we arrived on site to discover what was left, they went to hide their share in the bushes before going around the area to spend it on themselves. They gave some undisclosed amounts to the foreman," Guim said.
"It is suspected that the farmworkers found money buried in two different holes … but when we got to the scene, one hole was empty. We did not find anything there," he said.
He added that Moller said it was his money. Guim, who is leading the investigation, said: "Our investigation has so far found that some farmworkers gave lump sums of money to their families and friends.
"One gentleman in particular assisted his mother with N$50 000 for a family funeral. What was discovered by us is only N$28 600."
According to him, unusual spending by the farmworkers was reported to the police by a member of the public.
"Workers were buying alcohol and items costing thousands and thousands [of dollars]. People around the area started talking, and the workers told them they had to hide their share in the bushes," Guim said.
ARRESTS
A Gobabis Magistrate's Court charge sheet seen by The Namibian shows that Moller's foreman is Hendrick Rooi (52).
Rooi was arrested on 5 January, as was his boss. According to Guim, Rooi was arrested because "he was not giving a satisfactory account of the money he received from the farmworkers".
Rooi was charged with contravening the Prevention of Organised Crime Act (Poca).
Moller was charged with money laundering, the failure to declare funds, being found in possession of unexplained funds, theft and the possession of suspected stolen property.
He was granted bail of N$15 000 on 15 January.
The case has been postponed to 28 April.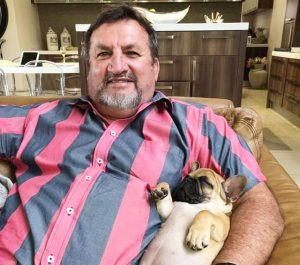 Moller last year insisted that his dealings with Hatuikulipi were clean. The two have been business partners for years.
Hatuikulipi is one of the alleged masterminds of the multibillion-dollar Fishrot corruption scandal and is currently in custody awaiting trial with five other accused, including former minister of fisheries and marine resources Bernhard Esau, and ex-minister of justice Sacky Shanghala.
Efforts to get comment from Moller were unsuccessful. He has told associates he does not want to comment on the matter publicly.
COP AND INSIDERS
The police have so far failed to explain allegations that police officers benefited from the spoils of cash at Moller's farm.
People familiar with this case said the police appear to have gone to the farm without a search warrant and didn't book the initial amount found as evidence.
Kalambula denied this.
"No police officer has been named forming part of the investigation."
Some of the Fishrot accused appear to have envisaged a scenario in which they would be in jail.
Sources claim insiders at the Anti-Corruption Commision tipped them off on the progress of the investigation. Suspects such as Hatuikulipi allegedly knew exactly what was said during the interrogation of potential witnesses in 2019.
The Namibian understands most of the suspects have been living in comparative luxury in holding cells.
This is because they allegedly left millions of dollars with intermediaries and families to pay for their expenses while they are locked up.
Shanghala allegedly gave power of attorney to a lawyer.
Sources claimed earlier this year that the Fishrot accused are beginning to turn on each other.
Some reportedly believe that Hatuikulipi led them on by promising prosecutor general Martha Imalwa would not be reappointed.