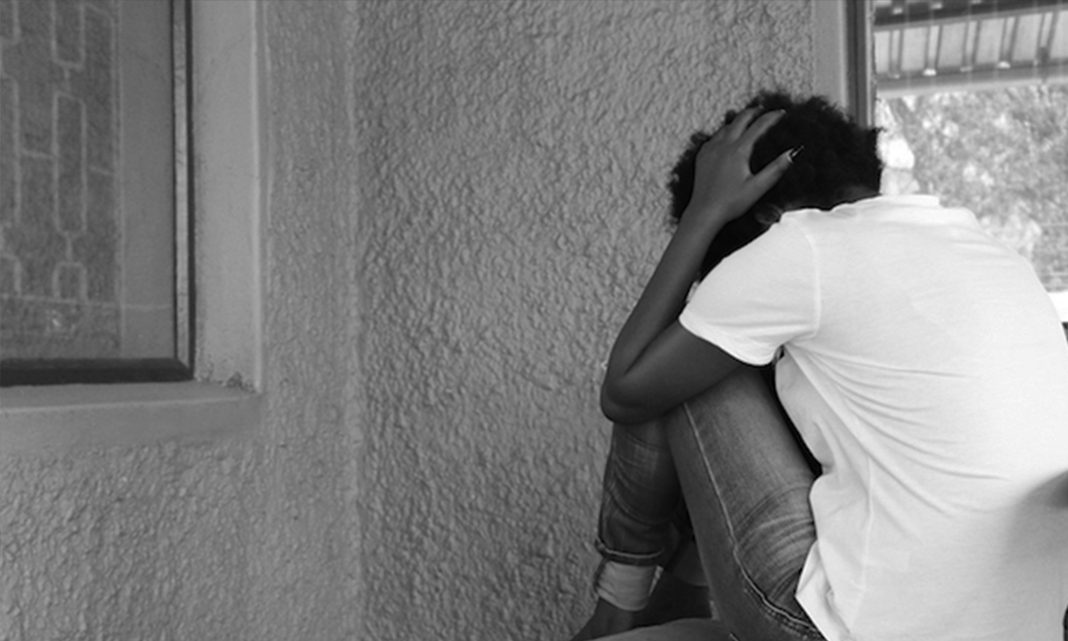 ---
By Anna Shinana | 2 February 2021
---
WHILE the police have recorded high numbers of rape cases around the country, most rapes go unreported as they are perpetuated under the veil of custom and tradition.
The northern regions of Oshana, Omusati, Oshikoto and Ohangwena for example, have the highest number of rape cases in the country.
The police crime investigations division has reported that between January 2019 and September 2020 Oshikoto recorded 224 rape cases, Ohangwena 226, Oshana 134 and Omusati 126 bringing the total in the four regions to 710 rape cases in one year nine months.
This gives an average of 34 rape cases a month or at least one case a day.
The police added that due to cultural reasons, a large number of victims do not report rape and the actual figures could thus be much higher than available statistics.
Some rape cases are withdrawn after victims are threatened or family members reach an agreement with the alleged rapist, often without the victim's knowledge.
According to Marshall Women Centre, a rape culture is an environment in which rape is not only prevalent but also normalised or trivialised because of societal attitudes on gender and sexuality.
CUSTOMS PROMOTING RAPE CULTURE
As Africa is mostly a patriarchal society, the continent largely has customs and traditions that promote the rape culture.
For example, Angolan communities living at Evululuko and Oneshila settlements at Oshakati in Oshana region sell off young girls between 12 and 13 to men as old as 60 years in "traditional marriages" in exchange of money or cattle.
Once married, these underage girls are subjected to statutory rape because they would be below 16, the age of sexual consent in Namibia.
Five young women told The Namibian they were subjected to this type of marriage.
"Yes, we have all gone through the traditional marriages where as soon as a young girl begins her periods she is given away to marry older men. Parents and relatives secretly plan these marriage ceremonies," said Franscisca Mbedu.
"Sometimes men can come to claim you as a wife from your parents and you go to live with the man. He then decides whether to wait until you are older before engaging in sex with you, or he rapes you right away . . . he is free to do as he pleases as you belong to him now," said Joslinda Silvio.
Maria Fernando, who is now 25, said she was only 13 when she came home to Oneshila for school holidays and her parent's relative from Angola also came visiting with the intention to marry her.
"I didn't understand what was happening, I was just told that I was going to be married. My parents seemed in agreement and said nothing about it. How could I be married at such a young age, I thought at the time, and to what man? I was horrified.
"I avoided getting married because while my family was busy with the preparations I went back to school and I never visited my parents again until they gave up the idea. I finished school and I am working.
Had I accepted being married, I would have dropped out of school," Fernando said.
She said most times when older men get tired of their their old spouses they take younger girls for stoking their egos.
The Ovahimba of Kunene region also still engage in forced child marriages. Once married, these underage girls are sexually abused by their "husbands".
Namibian Police inspector general Sebastian Ndeitunga said the issue of rape is a serious challenge and concern to the police.
He said the police have received reports of arranged or forced child marriages in Kunene region.
"We have received reports of underage girls being married to older men in Kunene. This is statutory rape and those involved in these types of marriages can be charged with accessory to rape too. Anyone who is aware of such happenings should report them to the police.
"Rape cases, specifically in Ohangwena, Oshikoto, Omusati and Oshana regions are of serious concern to the police. In most cases the perpetrators are juveniles, and cattle herders. There is a need to sensitise the communities in these regions," said Ndeitunga.
"Cases of assaults on women and rape are rising despite protests against gender-based violence, and the police continue to receive reports of women being raped, murdered and assaulted. This is worrisome and police officers are to engage the public countrywide," he said, adding that the Khomas region has already started.
PATRIARCHY-BASED VIOLENCE
Clinical psychologist Shaun Whittaker said northern Namibia was the most militarised zone in the country in the 1980s. This meant the area experienced extremely high levels of violence and that was justified in all kinds of ways.
"For example, the militarist male gender role – which is the most dangerous patriarchal male gender role – was upheld as normal for men with the result that male domineering was actively encouraged. Needless to say,for women and girls, it was manifested in tremendous patriarchy-based violence.
"This is seen in the way young girls are trafficked or married off at a young age. It should be made compulsory for all girls to finish high school," said Whittaker.
"In the final analysis, rape is about asserting power over someone else, and is not about sexual gratification. It is all about patriarchy-based violence which originates with insecure and emotionally fragile males in need of feeling powerful. We urgently need to promote a healthier male gender role in the country, i.e. one based on respecting women, and men being allowed to express emotions in a healthy way," he added.
"I am of the opinion that a ban on spanking of children would lead to a huge decrease in patriarchy-based violence. Research suggested that a boy raised with spanking is four times more likely to rape. In other words, the spanking justifies the use of violence and that is where the cycle of direct violence really starts. Let us ban spanking throughout the country and this could bring down the patriarchy-based violence".
Community activist and Oukwanyama Traditional Authority member Djeimo Popyeinawa said rape has always existed but was often not reported.
"Rape has always been there, it was just not reported, especially in cases where perpetrators were related to their victims. Traditionally, a man forced a girl to sleep with them and girls were expected to decline whatever a man proposed, even if she was willing. Even if she declined, the man would force her and this sent a wrong message that women love being forced," said Popyeinawa.
"I have known a young woman who is mentally disabled and she has two children. One wonders who made her pregnant as nobody came forward to claim responsibility. She was raped of course. In the olden days when one was accused of committing rape they were brought before traditional courts, tried and if found guilty, they were fined, usually in cattle," he added.
He said alcohol abuse and peer pressure contributed to rape.
– This article was sponsored by Google Grant