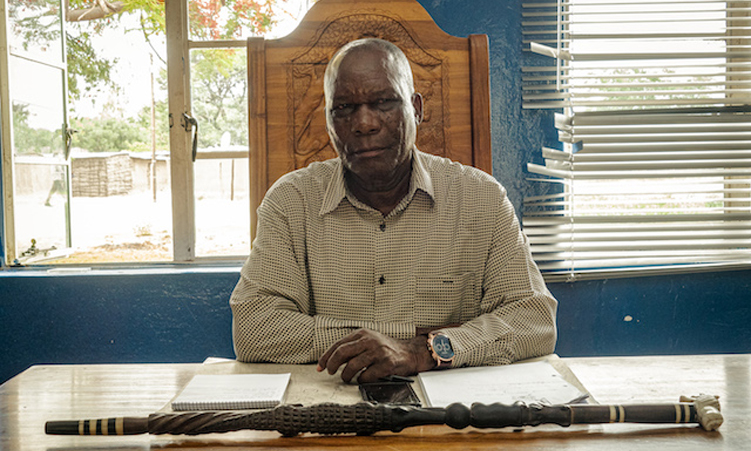 ---
By Priscilla Mukokobi | 7 May 2021
---
BERNARD Namayonga (50), a polygamist in the Zambezi region, says he has found the perfect formula for keeping his two wives happy, despite them sharing a husband.
Namayonga married his first wife at the age of 25, and 15 years later married his second wife.
This means he has been in a polygamous marriage for the past 10 years.
Namayonga says he is dedicated and committed to both wives and they are a happy family despite challenges.
"Having two or more wives is not easy – to handle them you have to have a heart. For instance, if I give them both N$100, one would use it wisely, and the other one would not. She would waste it and start complaining. That is how you would know who has a problem and who does not," he says.
He says he has learnt to live with the challenges that come with a polygamous marriage, adding he had to formally ask his first wife for permission before taking his second wife.
"Even though it was a hard decision to build two homes, I had no choice, because it inspired me," he says.
Namayonga says he has made peace with constantly mediating between his wives due to petty fights, unnecessary competition and jealousy.
"The wives seem to be competing, and they are jealous of each other for no reason, as they are getting the same love, affection and attention," he says.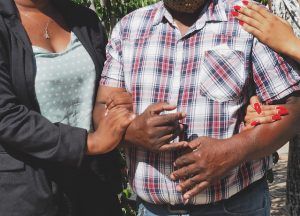 A recent survey by The Namibian shows that polygamy is a common practice in the Zambezi region.
Men in this region believe they can have more than four wives under one roof, as long as they look after them.
This is despite traditional leaders and community members speaking out strongly against polygamy, forced marriages, widow inheritance, widow cleansing, dry sex and the high price of lobola.
They say these practices violate women's rights to be in charge of their own bodies and lives, thereby fuelling the prevalence of HIV-AIDS in the region.
So widespread is the practice that it is also said to be encouraging forced marriages, which involves young girls being married off at a tender age.
Albius Kamwi, one of the Masubia traditional leaders, says such marriages are not appropiate today, but long ago marrying two or more wives was respected.
"Some people marry more than one wife, because their partner cannot have children, but they love her. They therefore have no choice but to marry another woman who can give them children," he says.
"Having many children is a blessing, because they replace those we lost. We name the children after those who passed on to show that even if they are gone, we do not forget them," he says.
Kamwi says times have changed though, and today it is not necessary to have many children any more.
Children's education, medical needs, clothes and food have become too expensive, he says.
"I do not see the need to have more than two wives," he says.
'NOT EASY'
Albertina Kawayo has been in a polygamous marriage for most of her life and says it has not been easy, but she has learnt to adapt.
"I'm not against polygamy, but being in this marriage is not easy at all.You will start sinning if you are not careful. In this marriage there are too many fights, competition, and jealousy, and you can find yourself poisoning your husband, because sometimes they come with bad manners. You tell them, but they don't change," she says.
Kawayo had no choice when her now late husband one day told her that he wanted to bring another wife into their home. Kawayo further explained that the family has grown and has 13 kids in total, which has made their bond very strong.
Shaun Whittaker, a Windhoek psychologist, says polygmous marriages are a burden to men and their spouses.
The man is burdened with the heavy responsibility of sustaining a big family, which sometimes can be very depressing.
And the wives are deprived psychologically.
This leads to child negligence, as children do not receive the same amount of love and attention, and are less supported.
"I don't really support polygamy, because it is better to choose happiness where you are loved and respected," Whittaker says.
He says men have favourites and there is too much competition in this type of marriage.
Whittaker says if a man wants to take in another woman his spouse must file for divorce, because women and children go through a lot.
They may not show it, but it is to their detriment mentally, emotionally and financially.
In some cases women are abused and the children could resort to drugs, alcohol, and theft.
"Woman are strong and brave, therefore they should stop torturing themselves settling for less. Why would a man take in another woman if he truly loves you? If your husband wants to marry another woman, ask him for a divorce ," he says.
"My advice to women is to stop settling for less. You are better than that. If there's no love in your relationship, take your children, comfort them and support them, because no one is going to love them the same way you do."
* This story was produced with the assistance of the Google Grant.