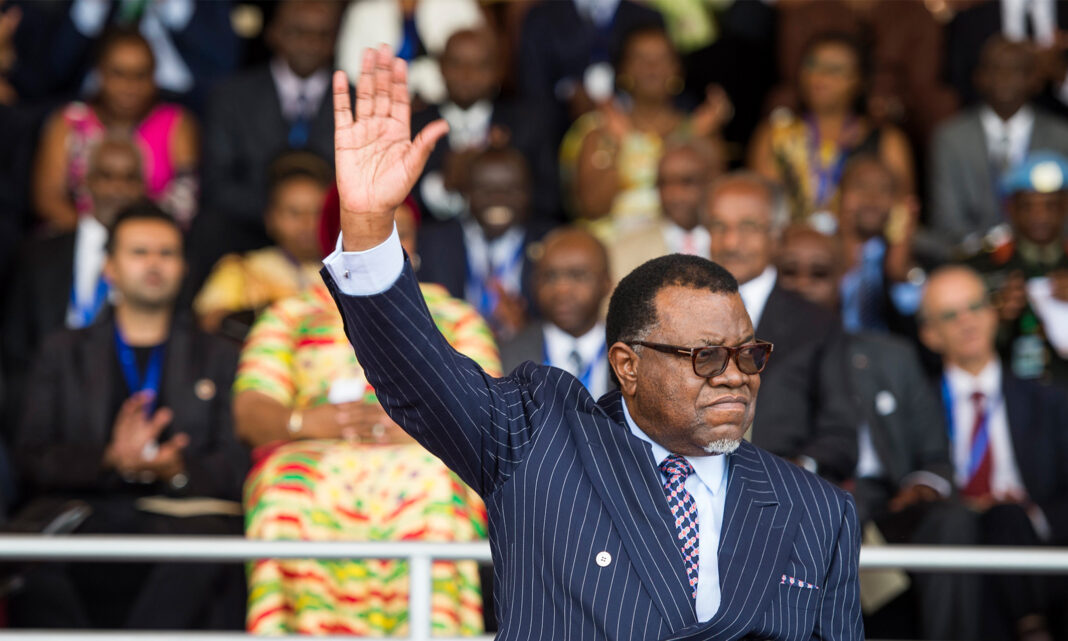 By Shinovene Immanuel | 12 August 2022
• President could get between N$35m and N$80m cash
• Go to parliament if you want law changed — Presidency
• Leadership is not a road to riches — Itula
STATE HOUSE says president Hage Geingob has not yet decided whether he would take a multimillion-dollar state-funded mansion or cash equivalent of a villa as part of his retirement package.

Geingob, who bows out of office in March 2025, could get a cash lump sum of anything between N$35 million and N$80 million or more if he opts for money instead of a state-sponsored mansion.

This is in addition to the salary for life he would receive from the government, like the two former presidents are receiving.
The decision on this presidential retirement payout is often made two or three years before the president retires to prepare for the construction of the house.
The government has splashed N$75 million on major renovations to former president Sam Nujoma's house on the outskirts of Windhoek.

The state has also constructed former president Hifikepunye Pohamba's mansion in Windhoek for N$35 million – even though some estimates have placed the total at over N$70 million. Pohamba hardly lives in the house.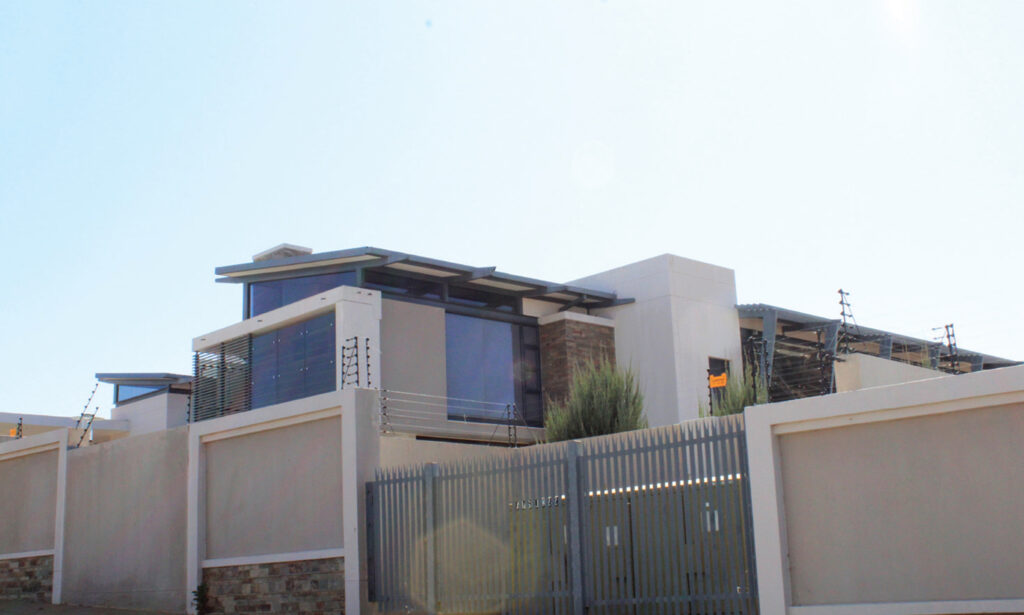 The executive director in the Presidency, Grace Uushona, last week told The Namibian Geingob "has not yet decided and will make an announcement at an appropriate time when he is ready, on whether he would take the lump sum, or build a house or flat as provided for in the act".

The Former Presidents' Pension and Other Benefits Act gives an outgoing head of state the privilege to choose between a multimillion-dollar state-funded house or cash upon leaving office.

The law states that a retired president must be accorded "a furnished official residence at any place in Windhoek or at the request of the former president such housing allowance as may be determined by the Cabinet in lieu thereof, including an allowance for telephone expenses and water and electricity charges in respect of a residence other than an official residence".

Geingob in 2016 declared he is worth N$50 million.
At the time, his Klein Windhoek private villa – nicknamed 'Casa Rosalia' – was estimated to be worth between N$8 million and N$10 million when he just became president.

His house is said to have been upgraded in recent years.
Geingob has over the years encouraged citizens to tighten their belts as the country continued to drown in a recession since he took charge as president in 2015.

He earns N$1,7 million per year – more than N$141 600 per month.
Uushona said those who want to scrap the mansion or cash payout benefits to former presidents should go to the parliament.

"The Former Presidents' Pension and Other Benefits Act 18 of 2004, passed by the parliament, provides for such benefits. Therefore those who believe these benefits need to be revised should approach the parliament," she said.

Pohamba's Chinese-built mansion includes four garages, three guest rooms, and a dining area for 30 people, the main guest lounge, as well as a private lounge, kitchen and laundry room, bar and braai area, a double-volume lobby, a library, and an office.

The top floor has three family bedrooms, accommodation for staff, another two bedrooms, a family lounge, gym and a helicopter pad.
Former presidents, such as Nujoma and Pohamba are granted a salary for life.

During the first year after he handed over the reins to Pohamba in 2005, Nujoma also received an additional tax-exempt gratuity equal to one year's salary of N$421 000 plus three cars – a Mercedes-Benz S500, a four-wheel-drive station wagon, and a light truck.

He was assigned 10 security staff members, three drivers, two private secretaries, two personal assistants, two office attendants, three domestic workers, three gardeners, two cooks, two waiters and two laundry workers for his household.

Former presidential affairs minister Albert Kawana, now minister of home affairs, immigration, safety and security, has in the past defended presidential perks as being aimed at encouraging leaders not to overstay in power.
LIFELONG FINANCIAL SECURITY
Independent Patriots for Change leader Panduleni Itula this week said: "The motion that a president be given a retirement package of any kind is ridiculously unacceptable in a country where we have 1,6 million of our people living and dying in poverty and without resourceful employment.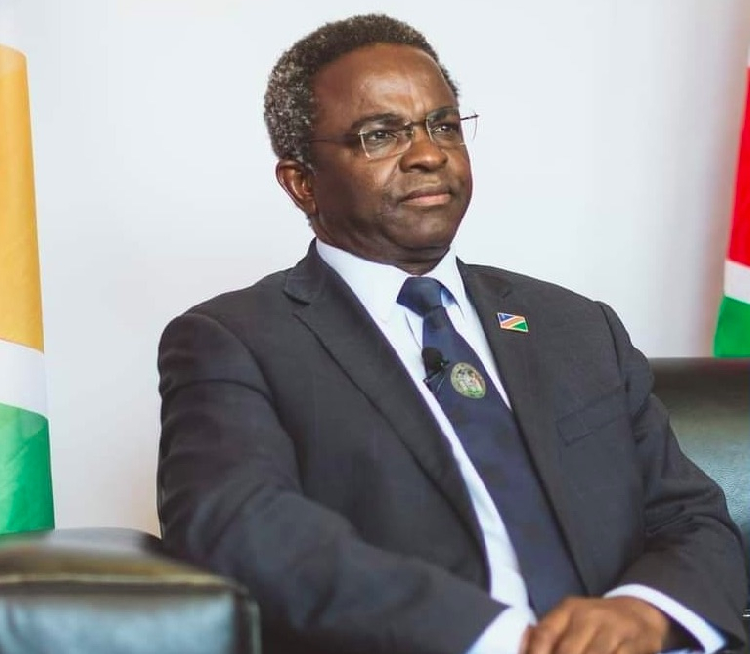 "I have repeatedly held that leaders don't eat first, but the masses," he said, adding that "the Office of the President should never be used as an ascendancy to lifelong financial security. Leadership is not a road to riches".

He said "looting by any guise" should be removed from Namibian laws.
"The creation of an elitist club through laws shall not be within the rule of law, and we cannot legislate to practise injustice and loot of coffers," Itula said.

The Landless People's Movement and Popular Democratic Movement could not be reached for comment.