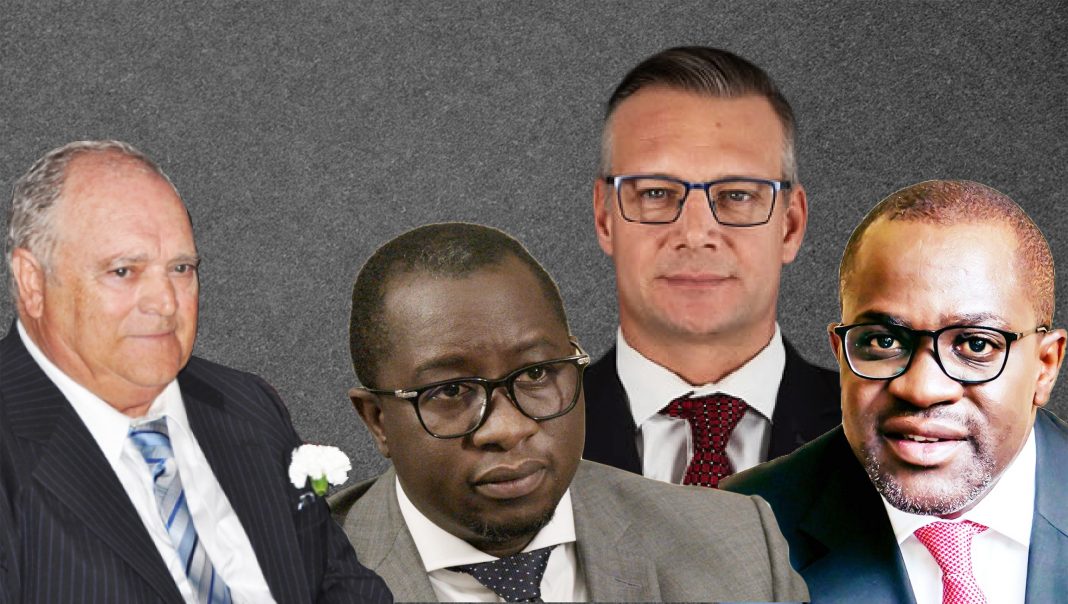 ---
By Shinovene Immanuel, Sonja Smith | 7 February 2020
---
THE National Fishing Corporation of Namibia (Fishcor) paid N$50 million into law firm Ellis Shilengudwa Inc's trust account in 2017, in transactions that are now part of the investigations into the Fishrot scandal.
Ten payments of N$5 million each were deposited in the law firm's account over two days.
Ellis Shilengudwa Inc is co-owned by lawyer Jurie Badenhorst who has for years acted as a lawyer for disgraced former justice minister Sacky Shanghala and former Fishcor chairperson James Hatuikulipi.
Shanghala and Hatuikulipi are among six people who were arrested last year on charges of corruption, fraud and money laundering related to the Fishrot scandal. They have been held in custody for more than two months.
The law firm confirmed receiving N$50 million from Fishcor but says the transaction was legitimate and meant for a client – José Luis Bastos – who sold a fish factory to Fishcor.
Bank records show that the first of the 10 payments deposited with Ellis Shilengudwa Inc was on 31 January 2017. It involved six separate payments of N$5 million, totalling N$30 million.On 27 February, Fishcor deposited four more N$5 million payments with the law firm.
The ACC confirmed last month that it was investigating payments made into the Ellis Shilengundwa Inc trust account.
Anti-Corruption Commission (ACC) director general Paulus Noa on Wednesday said the aim of the investigation is to establish whether or not there were any irregularities or illegalities.
"I can confirm that we are probing various transactions made to various law firms… such as Ellis Shilengudwa Inc and Sisa Namandje Inc" Noa said.
The national lawyers association is also probing some of these transactions.
Law Society of Namibia chairperson Meyer van den Berg said the society's probe is being conducted in cooperation with the ACC and the Financial Intelligence Centre (FIC).
"We are investigating several law firms. But we are doing so under the auspices of the
Legal Practitioners Act. I must mention that each of us are doing so with our own mandate," Van den Berg told The Namibian last month.
DENIAL
Ellis Shilengundwa Inc board issued a statement to The Namibian yesterday, denying any wrongdoing.
"The N$50 million documented in your letter was paid to a seller as part of a transaction related to the acquisition of a fish processing factory in Walvis Bay following approval by the Namibian Competition Commission," the law firm's board said.
They said they uphold the highest standards and ethics and strongly refute any wrongdoing.
"We are not aware of any investigation into ESI by the Anti-Corruption Commission, nor have we been approached by the ACC," the board said.
Ellis Shilengundwa Inc declined to go into detail over the payments but said "to be clear, our work with Fishcor is legitimate and is in no way related to any Fishrot allegations''.
Fishrot involved a web of alleged money-making schemes conceived by former fisheries minister Bernhard Esau, Hatuikulipi, and Shangahala.
The Namibian reported two years ago that Fishcor – whose board was headed by Hatuikulipi – bought a fish factory at the coast for N$160 million in 2016 amid concerns that the parastatal overpaid by as much as N$50 million for the building.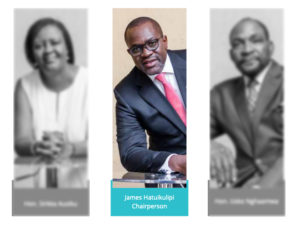 When Etale Fishing put the hake processing factory on the market in 2015, the property was valued at N$110 million.
However, Walvis Bay businessman José Luis Bastos, a director of Etale at the time, bought the run-down factory that year for between N$70 million and N$85 million.
Bastos then sold it to Fishcor for N$160 million the following year.
Fishcor demolished the Etale factory to build a N$530 million horse mackerel factory.
People familiar with the project said this amount also appeared inflated, including the total construction cost.
In fact, Fishcor used a valuation report by property valuer Ingo Buchert, which said the factory was valued at N$171 million in 2016. Other valuators put the price at N$90 million.
Sources believe the factory transaction formed a key part of the Fishrot saga, aimed at channelling money from the national fishing company through various schemes. A person familiar with the investigation told The Namibian this week that there were more payments made to law firms by Fishcor.
"The payments made to them are worth more. It is not just the purchase of the property. There are questionable ones which are at the centre of the ACC investigations," the official said.
PUZZLE
It is not clear why the N$50 million payment for Bastos was paid via Ellis Shilengundwa Inc instead of directly to him.
Bank records show that Fishcor later – in 2018 – paid N$17,5 million directly to Bastos. The payments – through J L Bastos T/a Farm Doornkaat – were as follows: N$12,2 million on 1 March 2018 and N$5,3 million on 3 March 2018.
Bastos told The Namibian yesterday that the transaction was finalised by his lawyer Pieter Hamman.
He, however, confirmed that he received the N$50 million from Fishcor.
"I was the owner of Etale fishing factory and I received a part payment of N$50 million.
The sale contract was done through a lawyer," Bastos said.
He added that "now each year I am getting part payments. JL Bastos, T/A Farm Doornkaat is my private account."
Fishcor bought the factory after former fisheries minister Bernhard Esau gifted them a N$1,8 billion guaranteed horse mackerel fishing quota for 15 years.
That is the same agreement that allowed Fishcor to team up with South African businessman Adriaan Jacobus Louw to form an entity called Seaflower Pelagic Processing which benefits from that 15-year quota.
That partnership – including the factory – is majority controlled by Louw [Through an Angolan company) and his foreign partners who have a 60% stake, with Fishcor having 40%.
Questionable payments were made from Fishcor when Mike Nghipunya was the chief executive officer and Paulus Ngalangi was the finance boss.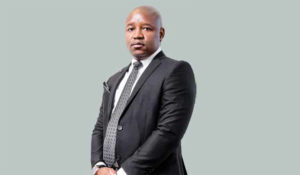 Hatuikulipi was chairperson of the board, which comprised Bennett Kangumu, Ndaendomwenyo Sheya, Ohanwgena governor Usko Nghaamwa, Kavango West governor Sirkka Ausiku, and ministry of fisheries executive director Moses Maurihungirire.
Fishcor's current chairperson, Bennet Kangumu, said the N$50 million was a deposit for the factory.
"This is the land on which the Seaflower Pelagic Processing facility is constructed. The beneficiary of the funds is the previous owner of the property. The purchasing of land to expand our group of companies was board business".
Kangumu added that "ESI is our external counsel and the amounts referred to in our responses to your questions being N$50 million was deposited into our trust account".
JURIE BADENHORST
Lawyer Badenhorst served as Shanghala and Hatuikulipi's lawyer for more than a decade.
Badenhorst was the lawyer for Hanganeni and Namibia Liquid Fuel, two entities owned by Shanghala and Hatuikulipi.
Namibia Liquid Fuel saw Shanghala, Hatuikulipi and his other Namibian partners pocket around N$150 million over three years without breaking a sweat.
They won a deal to partner with a South African company to import oil with Namcor under the guise of black economic empowerment.
Badenhorst threatened to sue reporters in 2006 over articles on the oil deal.
The Namibian asked Badenhorst yesterday to explain his long relationship with disgraced former minister Shanghala. He did not answer the question.
According to the statement, their firm has not had dealings with Namibia Liquid Fuel since 2013.
"The firm's role was limited to the initial acquisition at Walvis Bay. The firm was not involved in the construction of the factory and we are not aware of any involvement in the process by the Office of the Attorney General.
"This is standard practice in conveyancing/commercial matters, and is nothing out of the ordinary," Ellis Shilengundwa Inc said in the statement.