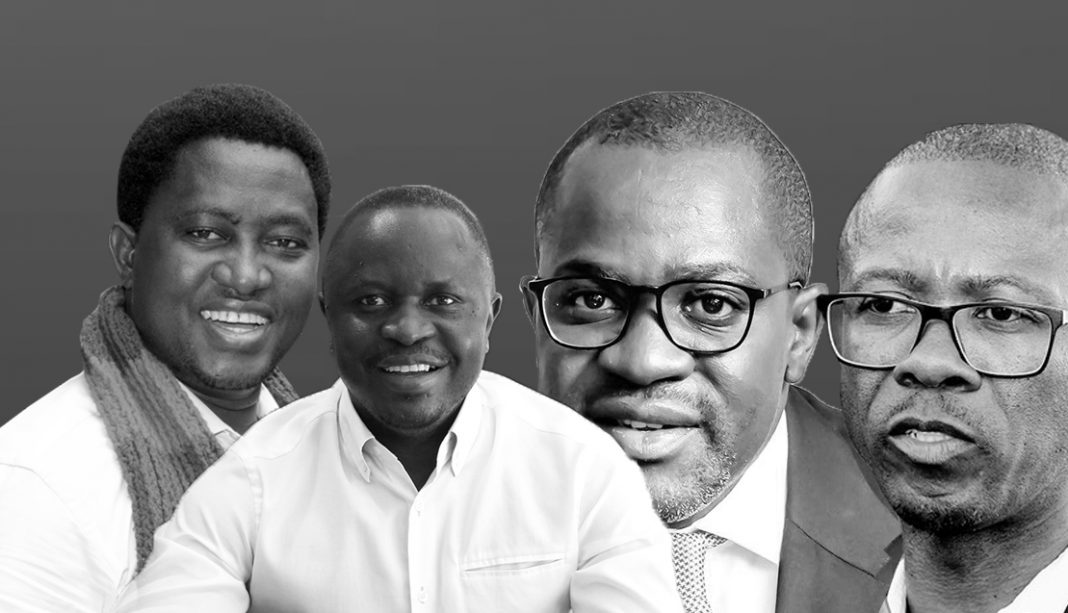 ---
By Shinovene Immanuel | 7 February 2020
---
AROUND N$7 million of N$17,5 million transferred from the state-owned National Fishing Corporation of Namibia (Fishcor) into the law firm Sisa Namandje Inc's trust account ended up being paid to businessman Vaino Nghipondoka.
Nghipondoka approached the Anti Corruption Commission (ACC) in December to explain that he did not know that the N$7 million payment involved money siphoned from Fishcor. He told them it was repayment of a N$6 million loan from now-disgraced business executive James Hatuikulipi, made through Namandje's law firm.
Hatuikulipi was chairperson of the Fishcor board at the time.
People familiar with the matter said Nghipondoka went to the ACC after the Fishrot scandal exposé in the media.
Two people with direct knowledge of the transaction said Nghipondoka used around N$1 million of the N$7 million to buy a luxury vehicle for Swapo's Oshikoto regional coordinator Armas Amukwiyu. Amukwiyu is Nghipondoka's business partner.
When approached for comment, Nghipondoka told The Namibian the N$7 million payment was the result of a personal transaction with Hatuikulipi.
He declined to comment further. "I'm not and I was not part of the Fishrot scandal. No further comment since the matter is under investigation," he said.
THE GIST
The Namibian last year reported that bank records showed that Fishcor paid N$17,5 million into the Sisa Namandje & Co Inc trust account in 2015 and in 2017.
That payment was made in two transactions: The first payment of N$15 million was on 1 December 2015 while N$2,5 million was paid on 4 August 2017.
At the time, Namandje declined to comment on who benefited from the money but details are now coming out about where the money went.
Information seen by The Namibian shows that Namandje's firm paid N$7 million of the N$17,5 million to Nghipondoka in December 2015, less than a week after it was transferred from Fishcor.
In a related development, authorities repossessed Amukwiyu's luxury vehicle – a Land Rover Discovery bought from Novel Ford – as it was acquired using Fishcor money.
Nghipondoka bought the vehicle for Amukwiyu in December 2015. Namandje declined to comment on the latest twist in this saga. "Due to professional and ethical reasons, I cannot comment on the matter," Namandje told The Namibian on Wednesday. He has in the past denied any wrongdoing. Amukwiyu was unavailable for comment.
Questionable payments were made from Fishcor when Mike Nghipunya was the chief executive officer while Hatuikulipi was chairperson of the board.
Other board members include Bennett Kangumu, Ndaendomwenyo Sheya, Ohanwgena governor Usko Nghaamwa, Kavango West governor Sirkka Ausiku and fisheries executive director Moses Maurihungirire.
It is unclear whether the board turned a blind eye on the alleged dubious payments.
Fishcor has been rocked by widespread allegations of corruption, including bribery involving tens of millions of Namibia dollars.
FACILITATORS
In another development, The Namibian reported this week that the ACC is looking for a Namibian lawyer linked to N$90 million paid out in dubious transactions from Fishcor.
Sources said one of the people being tracked down by the graft watchdog is lawyer Marén de Klerk from the Windhoek-based law firm De Klerk, Horn & Coetzee (DHC) Inc.
De Klerk – a close associate and lawyer of former justice minister Sacky Shanghala – was questioned by the ACC last month. He subsequently travelled to South Africa on 17 January and has not returned.
The N$90 million Fishcor payment appears to have benefited the same clique that included former ministers Bernhard Esau and Shanghala and former Investec Asset Management Namibia managing director Hatuikulipi, who allegedly pocketed close to N$103 million from Fishrot bribes through a bogus Angola fishing donation.
Since last year, The Namibian has reported how lawyers colluded with politicians to transfer millions of dollars out of Fishcor – chaired by Hatuikulipi – to benefit some Swapo members and other individuals connected to power.
Al Jazeera's investigative unit secretly recorded Swakopmund-based lawyer Sacky Kadhila Amoomo promising to facilitate bribes for former fisheries minister Bernhard Esau to secure fishing rights for a bogus foreign company.
Al Jazeera made the documentary using a sting operation to show how easy it was for foreign nationals to acquire fishing licences by working closely with ministers, lawyers and business people with the power to influence political decisions.
The ACC is also investigating another law firm, Ellis Shilengundwa Incorporated, in connection with funds deposited into their bank account by Fishcor.
ESI has however previously confirmed that they are not aware of any investigation into it by the ACC.
Ellis Shilengundwa Incorporated director Jurie Badenhorst, told The Namibian last month that the law firm could not discuss the transactions but admitted that Fishcor was one of its clients.