By Sonja Smith | 14 January 2022
WALVIS Bay murder suspect Azaan Madisia has confessed her role in the death of Shannon 'Darlikie' Wasserfall, in a four-page letter written in her jail cell.
The letter in The Namibian's possession raises as many questions as it answers.

In it, Madisia claims that her one-time friend was killed during an argument following a drinking spree.

But she does not explain how or why she moved the body and buried it in a shallow grave in the desert near Dunes Mall at Walvis Bay. She never mentions her brother Steven Mulundu, who is also charged in the murder.

Police say he helped her dispose of the body, which was discovered in pieces six months after the murder.

Both have pleaded innocent in court, and in the letter Madisia paints the killing as an accident that happened in a heated argument, with Wasserfall's infant son nearby.

"We started arguing, it got heated and it became physical pushing back and forth, etc," she wrote.

"When she pushed me against the stove, I pushed her with force in the garage, she lost balance in her state and hit her head hard against the table and fell on the cement floor. She lost consciousness, no pulse or breathing came from her."

The incident took place at Kuisebmond, Walvis Bay.

The police say it is not the first such letter she has written, but it is the first to land in the public eye. Police have confiscated the others. Madisia's lawyer denied knowledge of the letter.

The letter was addressed to Petrus Shoopala, the father of Wasserfall's child, and apparently the subject of their love triangle.

It reads almost like an apology to him.

The two women were friends. Wasserfall was 22 while Madisia was 28. During their investigation, the police learned that Madisia is the godmother to Wasserfall's son's godmother.

Wasserfall had brought the baby to Madisia's home on 10 April 2020 while she went out to see friends at the Independence strip of bars.

"Truth: Darlikie left my house to meet someone near Independence like she said and she returned after some time had elapsed. 'I'm just going to have fun a little bit', she said. Two to three hours lapsed, she returned and said: 'My phone is flat and I don't know where it fell'. She was hot, because she drank wherever she was," Madisia's letter reads.

Madisia said she then offered to take Wasserfall and her baby home. She said Wasserfall wanted to keep drinking.

"I told her, 'No you had enough you know that when you get home you will still smell drunk. That upset her and she said: 'Yes, it has been a long time since I was out and drinking, I have been at home with the kids for months. I also need space. This thing of going nowhere makes people depro, I am tired'," Madisia wrote.

THE COVER UP

After Wasserfall's fall, Madisia wrote: "Immediately, I thought the worst. 'I killed her, oh noo!' I kept saying that to myself, terrified, not knowing what to do. God forbid, I need to tell everyone that this accident took a life. Where would I start? I was in total shock, and after 10 solid minutes, instant fear of what could happen crept in. I lost it and had to think of a cover-up."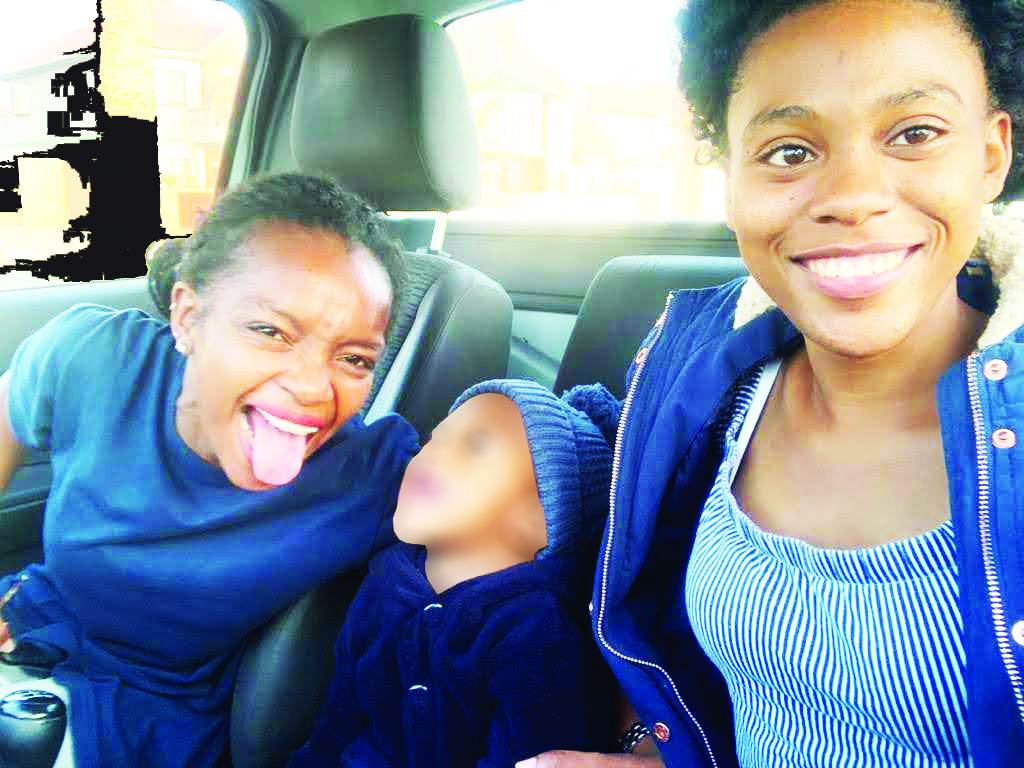 She said she had been afraid to tell Shoopala what had happened.

"My heart will never be at peace if I don't tell you what really happened and I'll always regret this mistake, because it was an accident. I tried, I really tried to talk to you, but as soon as I mustered the courage," Madisia said.

"I procrastinated. Fear overtook me and plainly said, I was a coward. So, many times I felt like handing myself even to the police. Seeing you in that state made it hard to breathe every time I saw you."

Madisia said she wished she had handled the situation differently.

"Perhaps had I taken her to the hospital she would still be here. I wish I had handled it differently. Seeing you regularly destroyed me inside, the feeling of guilt and anguish, kept striking me every way," she said.

She said she delayed coming forward because she did not want to lose Shoopala.

"I had to suppress in so many ways. I tried to blurt out, but the thought of your hate & disgust for me I couldn't fathom. Fear set in, because I didn't want to lose you as my friend. Clearly, it's way too late right now," Madisia said.

"What happened is irreversible, how I wish I could take it back, the guilt of my error looms over my head, like a heavy burden. There is nothing left but for me to serve my sentence."

LACK OF CONVICTION

The Namibian verified the contents of the letter with detective chief inspector Johannes Mwatongwe, who heads the Erongo serious crimes unit. Mwatongwe said this was not the first letter Madisia has written since her arrest in October 2020.

"I am not surprised by the content of the letter. It is her handwriting and we are in possession of letters she has written to Shoopala," Mwatongwe said.

"She has given a statement to the police and she alleges the same things – that the killing was an accident, of Wasserfall pushing her, and she pushing her back."

But he says the claims in the letter do not align with the evidence. For instance, he said, Wasserfall did not have any head injuries.

"She also claimed in previous letters that the deceased was drunk. The only question is whether it's true or a made-up story. Wasserfall was much taller than her, I don't think she could kill her alone," he said.

RELIEVED

Wasserfall's aunt, Naapopye Wasserfall said she was relieved that Madisia was confessing.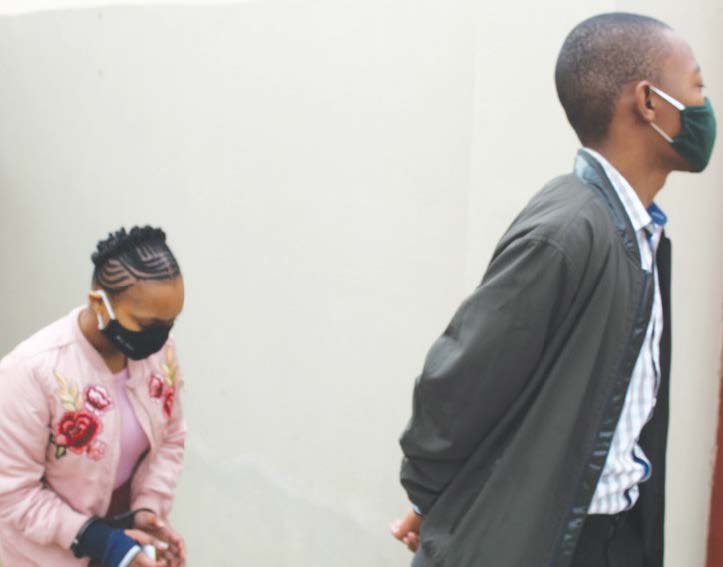 "As family, we have not yet seen the letter but it is good to hear about the confession," Naapopye told The Namibian this week.

Naapopye questioned why Madisia was apologising to Shoopala and not to the deceased's family.

"It's very confusing that she is writing letters to Shoopala. Her family has never come to apologise to us. She is supposed to apologise to Darlikie's family and even to her own family for what she claims to have done," Naapopye said.

Asked about the relationship between the two friends, Naapopye added: "From the look of things, she was dating Shoopala first before Darlikie came into the picture."

The mother of the two suspects said she was shocked by the revelations in the letter.

"I do not have any comments on this issue, because this is all new information and I am, in fact, shocked," Yvonne Mulundu said.

Police spokesperson Kauna Shikwambi and Shoopala declined to comment. Madisia's lawyer Albert Titus yesterday said he was not aware of the letters.

"I bear no knowledge of the letter and any evidence, that includes letters. That might be in possession of the state and will be disclosed to me eventually by them," he said.

"This matter is before the court. Any evidence pertaining to this case will be handed up in court either by the state or by the accused herself," he added.

Madisia and her brother remain in custody awaiting trial.

* This article is produced by The Namibian Investigative Unit.

Contacts us via your secure email: [email protected]