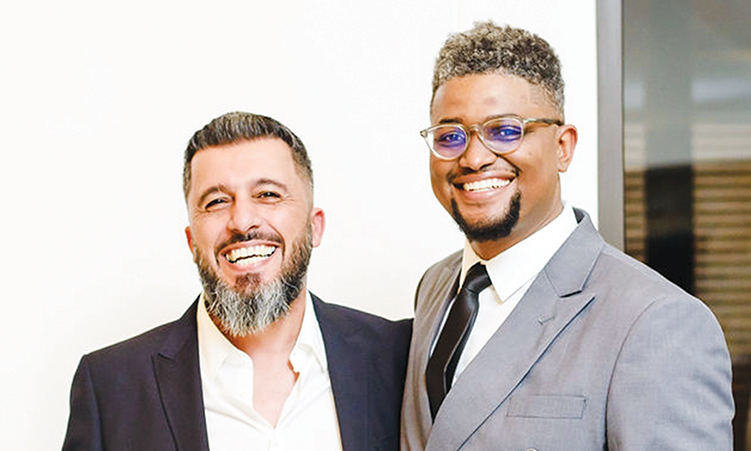 How Israeli businessman partnered with and financed the first lady's son and brother
• Eliaser Ndeyanale and Sonja Smith | 7 October 2022
WHEN Doron Cohen arrived in Namibia in 2008, he was meant to stay for three months only, helping a diamond company recover after five of its staff members died in a plane crash.

Fourteen years later, he is still around and has made a fortune through a questionable state-driven diamond deal that has enriched him with over N$46 million in five years.

Cohen drew in politically connected businessmen John Walenga, Tironen Kauluma, and the deputy chairperson of Swapo's think tank, Martina Mokgatle.

Documents show Cohen is the financial backer of first lady Monica Geingos' family, including her son Nino Kalondo (27), and her brother Salomon Kalondo (47).

Evidence shows Cohen has transferred money to at least five members of the Kalondo family.

Nino's friend, John Paul Karuaihe III, the son of the late prominent judge Johannes (Fonnie) Karuaihe, co-owns a diamond-valuing company with Cohen.

This company wants to compel the government to obtain a N$135 million Namdia diamond-valuation deal, which is against the wishes of minister of mines and energy Tom Alweendo.

The Israeli has also roped in Solomon and Nino into his restaurant and salon businesses.
Geingos has confirmed that Cohen owns two businesses with her son.
Cohen transferred more than N$500 000 from his bank account to members of the Kalondo family over five years, including gifts, loans and other perks.

The bulk of the money, about N$483 000, was shared between Salomon and Nino from 2016 to 2020 through 49 payments.

Questions sent to Cohen, Salomon, Kauluma, Karuaihe III, and Nino last month went unanswered.

They did not respond to reminders sent to them on Tuesday either.
Geingos last month told The Namibian it would be unfair to link Cohen's business dealings to her family.

"'Funding my family's lifestyle' is an incredibly unfair characterisation," she said.

"I abhor corruption and I have not benefited from the Namdia contract or any tender involving the government."

"My son and brother are adults. As far as I am aware, the business relationship between my son and Doron was limited to the co-ownership of two small and medium enterprises, of which interest my son has been trying to dispose of for the last 12 months," she said.

Geingos added: "Neither my son, nor brother have a business relationship with Cohen involving a government tender or contract."
PROXIMITY TO POWER
Cohen's flagship enterprise, Nuska Technologies, previously known as C-Sixty Investments, made money from the controversial establishment of the state-owned Namibia Desert Diamond Company (Namdia) through C-Sixty Investments.

The diamond-evaluating scheme has enabled Cohen to ingratiate himself among the top echelons of Namibia's political elite.

He rose to prominence in Namibia following his dealings with Walenga and Kauluma in the Namdia project.

Walenga has been active in Swapo politics in addition to running the ruling party's business for close to a decade.

Walenga is also close friends with former justice minister Sacky Shanghala and businessman James Hatuikulipi, the leading accused in the Fishrot corruption scandal.

Cohen's former partner, Kauluma, had political mileage as he is a nephew of former minister Helmut Angula. The diamond deal has enriched Cohen, Walenga and Kauluma with over N$100 million.

Of that, N$46 million went to Cohen and his company Nuska Technologies.
Cohen's relationship with Walenga and Kauluma broke down last year after he forced the two out of the Namdia valuation deal.

He replaced them with Nino's friend, Karuaihe III and Martina Mokgatle.
Cohen also had ties with former Namdia chief executive officer Kennedy Hamutenya.

The two currently does not see eye to eye after Hamutenya opposed the renewal of the diamond-valuation deal for Namdia.
Cohen has built a diverse business portfolio since arriving in Namibia over 12 years ago.

He became a permanent resident in March 2018.
"Today I own various businesses in various sectors in Namibia, as I am a shareholder in I AM Hair Salon, MeatPoint restaurant, Que Tapas restaurant, Nuska, Buzzer Safety Application, Block Media, and Orderly Technologies, at which I employ over 90 Namibians," Cohen told The Namibian last year.

His property portfolio is said to include houses at Auasblick and Klein Windhoek.

Cohen has bought a BMW M5 from the spoils of Namidia for N$880 000, and also a 10-year-old black Porsche in 2020 for N$850 000 from businessman Lazarus Jacobs.
THE KALONDOS
Geingos said her brother Salomon met Cohen in 2008 when they worked at Namgem. Company records show that Cohen entered a restaurant business with Salomon in January 2019.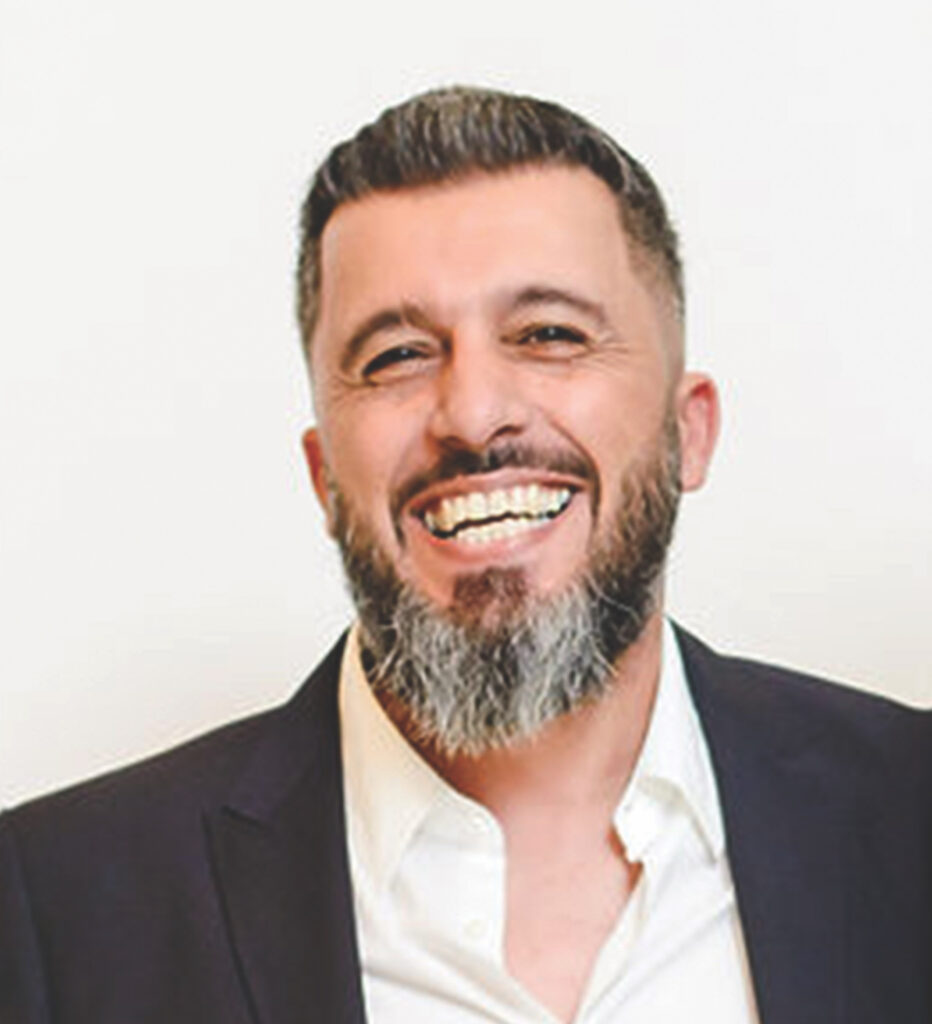 Que Tapas! Bar & Restaurant CC also had Italian national Ricardo Fossi, Christina Manguan and Cecilia Horsten as investors.
Horsten has since left the company.

Salomon holds a 20% stake in the Windhoek restaurant.

Salomon previously worked for Namdeb and is currently a partner in the Roots agricultural project at Stampriet, which is worth an estimated N$100 million. President Hage Geingob visited his brother-in-law's agricultural project in 2019.

Information seen by The Namibian shows that Cohen paid salaries, extended loans, and paid flight tickets for Nino and Salomon from 2016 to 2020.

Cohen transferred N$350 800 to Salomon from 2016 to 2021.
The Israeli businessman paid N$83 500 to Nino, including N$20 000 towards Nino's quad bike in 2019, his salary, and flight tickets.
Nino has other businesses on his own.
GRANDFATHER'S VILLAGE
Cohen was born on 16 February 1976 in Kefar Sava (Grandfather's Village), a city in central Israel.

At 32, he arrived in Namibia for a three-month contract through an Israeli diamond-cutting company he worked for – a subsidiary called Namgem, co-owned by diamond mogul Maurice Tempelsman.

At Namgem, Cohen ran lasers to cut diamonds which required the most delicate hand.

At the time, he was listed as a Namgem marketing manager living in Pionierspark in Windhoek.

Salomon also worked at Namgem at the time.
In 2011, Cohen established the Sarine Technologies Training Centre, which teaches diamond cutting and sorting.

By 2014, Cohen was moving up the ranks in the local diamond industry.
He was appointed general manager of Morse Investments – a diamond company owned by insurance and property dealer Trustco.
He worked there until 2016.
FROM SANITATION TO DIAMONDS
That year was crucial for Cohen.
That's when Shanghala and ex-mines minister Obeth Kandjoze set up Namdia.

The two led negotiations between the Namibian government and De Beers for a new 10-year agreement.

The Namibian delegation pushed to create Namdia so it could buy – on behalf of the government – 15% of Namdeb's mine output every year – allegedly to ensure that De Beers was fetching the best price for Namibia's quality gemstones.

But there was a catch, as politically connected individuals were ready to benefit from this deal.

Walenga – who is close to Shanghala – and his partners bought a briefcase company called Amalooloo Sanitation Traders on 23 February 2016.

They renamed it C Sixty Investments – amid concerns that they were tipped off by top officials in the Ministry of Mines and Energy on an upcoming opportunity.

Walenga then submitted a proposal to the mines ministry to valuate rough diamonds for Namdia.

C Sixty Investments counted on Cohen's expertise.
A fee of 1% of the value at which Namdia sells its total rough diamond intake was to be paid to C Sixty.

Kandjoze appointed C Sixty Investments as Namdia's valuator.
Former minister of public enterprises Leon Jooste later questioned the appointment of C Sixty Investments, saying competitive procedures were not followed.

Jooste also questioned why C Sixty Investments was appointed by Kandjoze rather than the Namdia board.

The former minister produced a report which he submitted to Geingob, but the president is believed to have sat on the report for over three years now.
COUP D'ETAT
C Sixty Investments enjoyed years of healthy cash flows, thanks to the Namdia deal which brought in N$3 million a month without breaking a sweat.

But trouble started brewing around 2020 between Cohen, Walenga and Kauluma.

Cohen told The Namibian last year that workers' grievances and concerns about their pension forced him to oust Kauluma and Walenga.
Cohen said his own salary was sometimes not paid.

"After a few months of non-payment, I understood that they were trying to pressurise me financially into just doing the job without questioning them, their business practices, or getting involved with their staff," he said.

Cohen said that's why he tried to cut ties with C Sixty Investments CC.
Walenga and Kauluma were removed shortly afterwards.

Cohen then approached Alweendo with a proposal to take over the diamond-valuation contract.

This offer was rejected.
Alweendo informed Cohen's Nuska in 2020 the ministry would not renew the contract.

But Cohen and politically connected partners are determined to get another five years for doing work Namdia and Alweendo believe is not necessary.
The Israeli businessman is using possible technical loopholes to get the deal back.

Cohen insisted that the 2016 agreement entitled their company to five more years if they were not informed on time.

Alweendo refused to entertain Cohen's demands.
Nuska subsequently sued through an arbitration tribunal to force the government to hand them another five-year deal.

The tribunal, consisting of lawyers Slysken Makando, Shimue Mbudje and Lucius Murorua, sided with him, directing Alweendo to give Cohen and team N$135 million.

Alweendo, represented by lawyer Sisa Namandje, filed High Court documents on 23 August to overturn a decision by an arbitration tribunal, which ruled in favour of Nuska Technologies.

"I contend that the valuation services were not required as the valuation of diamonds statutorily required under Section 45 of the Diamond Act was already being carried out by another party through Namibia Diamond Trading Company. This was an unfortunate state of affairs," Alweendo said.
First lady EXPLAINS
Geingos last month said the business relationship between her son and Cohen was limited to the co-ownership of two small and medium businesses, which Nino has been trying to exit.

She said Cohen and Salomon have been friends since 2008 when they were co-workers.

"Of my six family members, two are unemployed and often lament how their surname triggers negative questions in job interviews.
"My decision to get married to a politician has negatively impacted my family financially and psychologically," Geingos said.

She added that her family is in constant discussion of what they may and may not do.

"This places me in a precarious position, and impacts family dynamics in a negative way. This is why I take exception to your insulting proposition that my family's lifestyle is funded by anybody . . . " she said.

The first lady said her relatives are in businesses which are not associated with Namdia.

"If it is true that some received small, immaterial loans from Mr Cohen, it remains within their respective relationships that have nothing to do with me or state procurement."

Geingos said shortly before becoming first lady, a family meeting was called to establish the lines of acceptable and unacceptable economic interest.
In that meeting, she said, she cautioned against tenders and government contracts.

She said at that stage many people were trying to gain proximity to her family members, in order to gain proximity to her.

Geingos said the meeting was held long before Namdia came into existence.
She said she organised a meeting with her brother Salomon about speculation that the two of them are using a proxy in Namdia.

"My brother was able to convince me that he had no role in the Namdia contract, and I believe him. He lacks access and the network to have been able to influence a contract of that magnitude," Geingos said.

"Given that I had no role to play in the awarding of this contract, the only possible malfeasance that could have happened was name dropping by a third party who stood to gain from this contract."

Geingos said she has not benefited from the Namdia contract and did not play any role in it.

She said she has always viewed this contract in a negative light.
"My integrity, track record in this regard spans a long period of time and has not changed," she said.