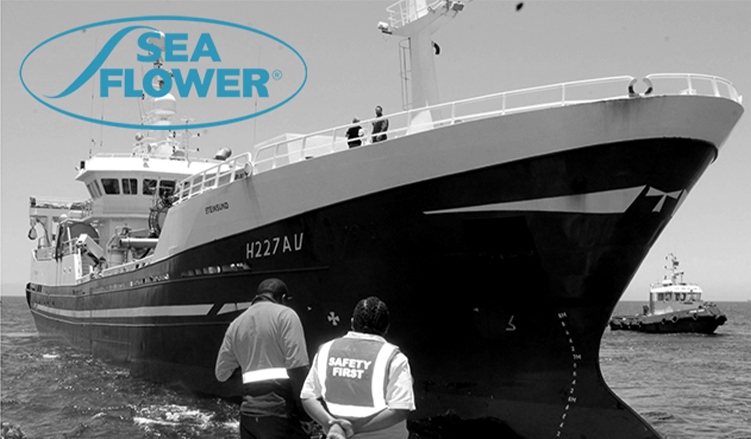 ---
By Tileni Mongudhi and Mathias Haufiku | 22 May 2020
---
CABINET has decided to cancel a controversial N$20 billion partnership between the state-owned fishing company Fishcor and African Selection Fishing.
The two teamed up in 2017 to form a fish-processing entity called Seaflower Pelagic Processing.
Seaflower – now at the heart of an alleged money laundering scandal – operates from Walvis Bay.
The decision comes barely a week after The Namibian reported the deal was structured in such a way that the government, through Fishcor, got a raw deal.
It ended up as the minority shareholder while shouldering most of the financial outlay as well as bearing most of the risk and responsibility for the venture – including loans, collateral and guaranteed state-funded fishing quotas.
Former justice minister Sacky Shanghala's lawyer, Marén de Klerk, and two South African businessmen emerged as key beneficiaries of the 30-year deal.
The partnership is also the subject of a court case in which two former ministers, Bernhard Esau and Shanghala, are accused of allegedly masterminding a scheme to get at least N$75 million through Celax Investments Number One. Celax is owned by De Klerk.
Court charges claim Seaflower Pelagic Processing was used as a conduit for money laundering.
THE DECISION
The Namibian learned Cabinet approved exiting the deal after minister of fisheries and marine resources Albert Kawana recommended it at a meeting last week.
A government document seen by The Namibian states that "Cabinet approves the termination of the agreement between Fishcor and African Selection Fishing and Seaflower Pelagic Processing".
The document also states that Kawana, minister of public enterprises Leon Jooste, minister of justice Yvonne Dausab and attorney general Festus Mbandeka were given the responsibility of terminating the contract.
The Namibian understands Cabinet also approved a job-saving proposal tabled by Kawana to avoid the abrupt closure of the factory.
The proposal aims "to allocate 5 000 metric tonnes of horse mackerel to Seaflower Pelagic Processing for a period of six months to preserve employment".
Government officials were this week reluctant to comment on the issue.
"Unfortunately, I cannot at this stage comment on a matter that is still under consideration by Cabinet," Dausab said.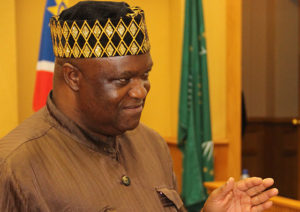 She directed questions to Kawana and minister of information and communication technologies Peya Mushelenga.
"It is not in my culture to discuss Cabinet proceedings in public," said Kawana.
Jooste said he was still waiting for instructions from Cabinet and had no information at this stage.
Mbandeka did not respond to calls or text messages.
A RAW DEAL
The Namibian reported that the 2017 agreement between Fishcor and African Selection shows the government had to deliver close to N$700 million in start-up capital – made up of N$530 million for building and setting up a fish-processing plant at Walvis Bay, as well as for the purchase of a refrigerated trawler for the venture.
In terms of the shareholders' agreement between Fishcor and Africa Selection Fishing, the government was committed to allocating 50 000 metric tonnes of horse mackerel a year to the joint venture from 2017 to 2047.
The agreement shows African Selection was not responsible for much apart from managing the Seaflower venture at no charge to Seaflower.
Apart from De Klerk, other beneficiaries of the joint venture are South African businessmen Adrian Louw and Johannes Breed. The three, through African Selection Fishing Namibia, held a 60% interest in Seaflower Pelagic Processing. Fishcor is the minority partner with 40%.
Cabinet will also have to consider the involvement of De Klerk, who is wanted by the Anti-Corruption Commission.
The lawyer owns 100% of Celax and is the company's sole director.
Celax was formally registered on 24 January 2017, six days before African Selection Fishing Namibia signed its shareholder agreement with Fishcor.
De Klerk resigned as a director of SeaFlower and African Selection Fishing on 15 January this year.