By Tileni Mongudhi and Sonja Smith |14 June 2022
NETUMBO Nandi-Ndaitwah spent her 21st birthday in prison.
Her crime was protesting a spate of arrests of Swapo leaders. From August to December 1973, she and her comrades were imprisoned.

When they were released, many were sentenced to public flogging. She didn't face the whip herself, but she soon fled the country to join the struggle in exile.

When forced to witness such cruelty, some people get hardened and vengeful. But Nandi-Ndaitwah took a different path, joining Swapo's diplomatic efforts.

And before joining the struggle for independence, she teamed up with bishop Leonard Auala and reverend Richard Wood in their efforts to get flogging banned throughout Namibia.

It's not that she was opposed to violence as a strategy in the struggle.

In 1983, while based in Tanzania, she married Epaphras Denga Ndaitwah, then a leading figure in Swapo's military wing, the People's Liberation Army of Namibia (Plan).

He eventually served two years as Namibia's defence chief until his retirement in 2013.

Netumbo-Ndaitwah's experiences gave her resolve. Swapo leaders recall how Julius Nyerere praised her steadfastness in arguing Namibia's case for freedom.

That resolve has served her well through the rough and tumble of politics. She stayed free of scandals and rose to become deputy prime minister and minister of international relations and cooperation, with a seat at Swapo's top-four table.

That could be her launch pad to the Presidency in 2024.

Swapo members will meet later this year to elect their leaders for the next five years.

President Hage Geingob is expected to keep the top spot, so all eyes would be on who becomes the party's vice-president.

This would be an indication of who would stand in the next national elections, with the unenviable job of reviving the public's faith in the party.

Nandi-Ndaitwah may have to compete with prime minister Saara Kuugongelwa-Amadhila, among others – though it's not clear whether the prime minister wants the job.

The political rivalry between the two has affected their respective offices. Questions sent to the two about this rivalry were not answered.

Nandi-Ndaitwah's success may depend on who Geingob and his camp prefer to challenge for the National Assembly and presidential elections in two years. Some in the president's camp have already complained that she started her campaign too early.

Former president Hifikepunye Pohamba supports her, though it's not clear how widely others share his opinion.

Nandi-Ndaitwah's supporters are adamant that she is the automatic choice to succeed Geingob due to the party's tradition of allowing the party vice president to take over from the incumbent.

Some Geingob supporters have rejected the so-called tradition. This could be a hint that Geingob has someone else in mind.

Kuugongelwa-Amadhila's name has cropped up in succession talks over the past years.

Institute of Public Policy Research (IPPR) director Graham Hopwood believes Nandi-Ndaitwah is the front-runner to become Swapo's presidential candidate.

"This is mainly because of her seniority in Swapo and the respect she commands across various parts of the ruling party," he says.

"At 69 years of age, she is on the cusp of being seen as too old for a presidential role – particularly in a country made up largely of young people. But this is probably not a major concern for Swapo."

"She is also accustomed to being on the world stage, having been foreign minister for several years. On the downside, she may have some president Pohamba-like tendencies – as a respectable but largely unenergetic figure without the political vigour needed to take on Namibia's severe socio-economic challenges."

BAPTISM OF FIRE

Ndemupelila Netumbo Nandi-Ndaitwah was born on 29 October 1952 to Justina Nekoto Shaduka-Nandi and Petrus Nandi at Onamutai in northern Namibia.

She was the ninth of 13 children.

Her father was an Anglican clergyman, and she attended the famous St Mary's Mission School at Odibo.

She later taught at the school, just before going into exile.

"Growing up, political activities were also not very far from me," she told the Swapo Today newsletter last year.

"I could see Swapo activities being organised by the likes of Kaxumba Kandola. They would come near our house to hold meetings because there were big trees for shade," she said.

Kandola (real name Eliaser Tuhadeleni) was a trailblazer in the liberation struggle.

Nandi-Ndaitwah recalled attending his rallies.

"I still remember the slogan of the time, which was very catchy . . .

"The slogan was 'Kwayela kwasha', which means: It has dawned and we should all see what is coming."

Barely a teenager, she formally joined Swapo in 1966. Swapo's formation of its Youth League in 1970 allowed her to join the leadership ranks.

She helped lead protesters to the Ondangwa airport for the visit of then-United Nations secretary general Kurt Waldheim, to show him that Namibians have had enough of apartheid.

CLIMBING THE RANKS

After independence, she steadily climbed the ranks of the government. She claimed victories with greater legal protections for women and children, and earned accolades for her environmental work.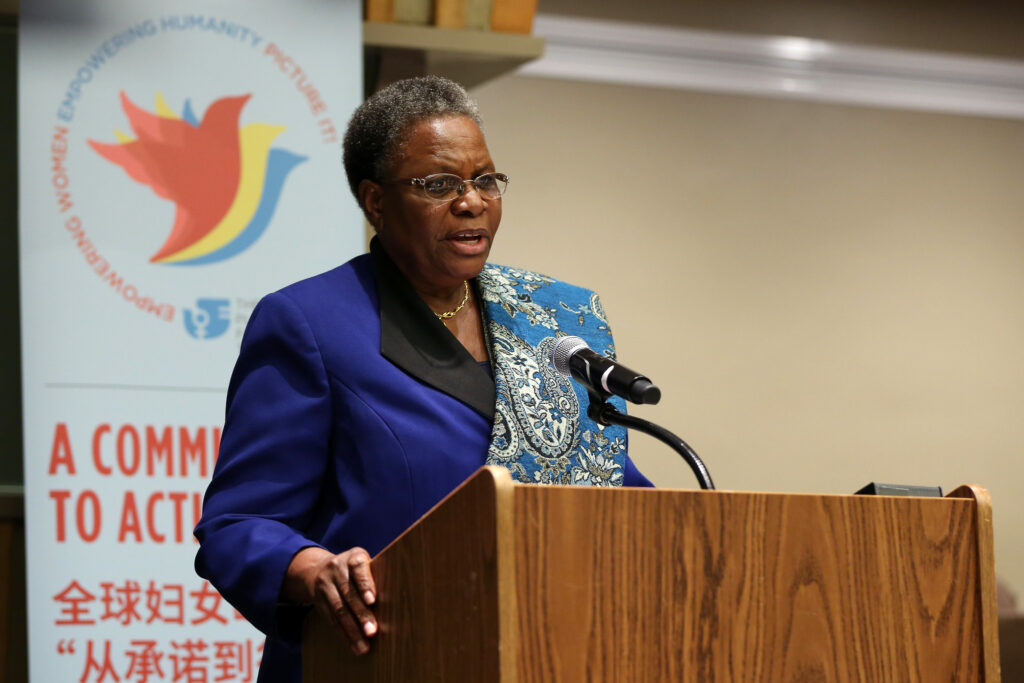 Before the Swapo congress, members keep their cards close to their chests.

Even so, current minister of environment, forestry and tourism Pohamba Shifeta describes Nandi-Ndaitwah as someone who provides leadership.

"She is fair in her approach to dealing with matters," he says.

Her ascent is far from assured.

After the 2012 Swapo congress, she seemed poised to become Namibia's first female vice president – part of a deal brokered to win Pohamba's support for Geingob's presidency.

When Geingob reneged, her supporters rallied and pushed Geingob to combine the deputy prime minister and international relations portfolios.

Nandi-Ndaitwah wasn't even present when Geingob announced his first Cabinet – feeding speculation she was planning to snub him if he were to appoint her only as deputy prime minister.

Not that she needs anyone to bat for her. She held her own as one of the few women in Swapo's top structures.

In 2015, she initiated moves to expel youth leader Elijah Ngurare from the party – a decision later overturned in court.

Ngurare tried to link her to the breakaway Rally for Democracy and Progress, branding her as a "hibernator" – essentially a sleeper cell waiting to ditch Swapo.

The moniker cost her a seat in parliament in the 2009 elections.

Two later resignations opened a spot for her as a lawmaker, but she didn't forget the humiliation at Ngurare's hands.

Although she's willing to play hardball, her allies insist that Nandi-Ndaitwah is clean and trustworthy.

"This woman is incorruptible, whether morally or materially," says her cousin, Tuliameni Kalomoh.

Her refusal to trade in favours, may play against her. Some senior politicians claim she does nothing for others, hence their reluctance to support her.

Still, Pohamba's backing gives her serious political capital.

The question now is, can she win Geingob over?

Although not seen as allies of late, her fate appears to be joined to that of Geingob because of their 2017 elective congress slate which benefited from the Fishrot scandal.

The scandal did not implicate Nandi-Ndaitwah in her personal capacity.

LOVE MADE IN EXILE

Epaphras Ndaitwah vividly recalls how he met a young and determined diplomat at the Zambia airport in 1979.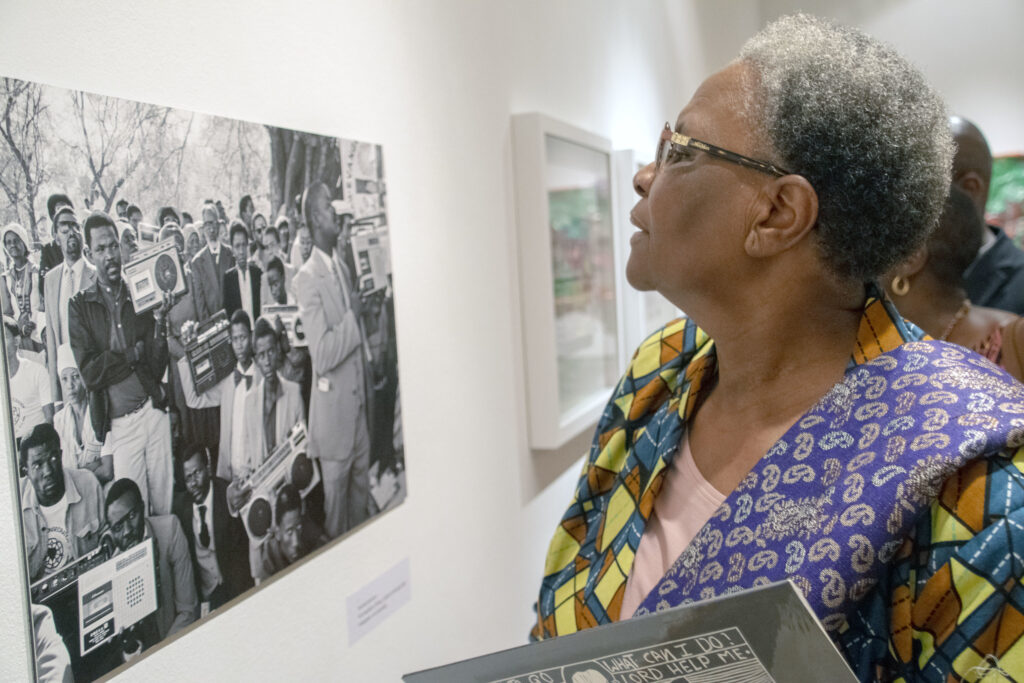 "I was like wow! So young and representing her country on foreign soil," Epaphras says.

She was Ndemupelila Netumbo Nandi, a young activist from Namibia who worked in Lusaka for Swapo's diplomatic and politics department.

In 1983, while based in Tanzania, she married Epaphras, then a leading figure in Plan.

While Ndaitwah served in the top military structures and as Namibia's defence chief, until his retirement in 2013, his wife climbed the ladder of political power.

Epaphras says it won't be fair for him to speak about the possibility of his wife becoming president.

"It would be biased," he says.

"Looking at all the portfolios she has served, you can see such tasks and responsibilities were building up to everything to now," he says.

"At home, She is my wife, and I'm her husband. She cooks. She doesn't like it when she cooks, and I don't finish the food," he says.

The couple has three sons and four grandchildren.

Nandi-Ndaitwah's second-born son is Ndelitungapo Ndaitwah, a lawyer who worked for Sisa Namandje and Co until last year.

He says he rarely sees his mother relaxing.

"As I grew up I realised she is always working, because she really loves what she does," Ndelitungapo says.

He says Nandi-Ndaitwah "silently" sponsors many children's education.

Chief foreign relations officer in the Ministry of International Relations and Cooperation Smile Shafuka describes her bond with Nandi-Ndaitwah as a mother-daughter relationship.

"Outside the office, I sometimes call her by her clan name: Mkwanangobe. She likes to sit on the ground and play owela (a traditional board game), and she enjoys eating ombidi (spinach) and oshifima (porridge)," she says.

COMPETENCE

Deputy minister of finance Maureen Hinda-Mbuende has served as deputy minister under Nandi-Ndaitwah.

She describes her as someone who pays attention to detail.

"She would read numerous documents. Sometimes I get lazy reading documents and just browse through, but when you are in a meeting with her, you realise that she has read every line," Hinda-Mbuende says.
"When you engage with her, a yes is a yes and a no is a no," she says.

She says Nandi-Ndaitwah likes to deal with all matters on her desk before she leaves her office for the day.

"If she doesn't like something, she will say it on the spot," Hinda-Mbuende says.

She is known to be frugal and is always trying to cut costs within her ministry.

Junior officials at the international relations ministry complain that she cuts delegations and trims the fat off projects and missions.

In 2021, international relations officials credited Nandi-Ndaitwah with winning substantial foreign donations to battle Covid-19 in terms of vaccines, financial aid, and equipment.

She is said to have told foreign governments they cannot claim to be Namibia's friends while allowing Namibians to die.

Dr Jason Shaende, who has since retired from the government, says Netumbo-Ndaitwah and he were part of a group that went into exile to Angola in 1974.

"She is a tough lady, honest, and a fighter," he says.

YOUTH

Nandi-Ndaitwah spent her 66th birthday at the National Assembly.

A rowdy group of Swapo Party Youth League leaders converged on the parliamentary courtyard, bearing gifts and a birthday cake.
They had come to surprise her.

The deputy prime minister was called out, interrupting her lawmaking duties for about 10 minutes.

The rowdy youth sang and cheered for Nandi-Ndaitwah, who has hosted them at her home in recent years.

Such social interludes are rare. She doesn't keep many friends.

But the celebratory mood carried a clear message. She has the Youth League's support – a dramatic turnaround from her feud with Ngurare.

She has turned down offers to work at international organisations, most notably when she declined a possible nomination to run for chairperson of the African Union Commission.

When the opportunity arose around 2017, those close to her said she feared it could interfere with her ambitions of becoming Namibia's president.

It is now or probably never for the political activist whose induction into Swapo's top leadership dates back to 1976.

*This article has been produced by The Namibian's Investigative Unit. Send story tips via your secure email to [email protected]

Nandi-Ndaitwah Fact Box:

1952: Born on 29 October at Onamutai, Oshana

1966: Joins Swapo

Primary and secondary schooling at St Mary's Missionary School

1971: Imprisoned at Ondangwa

1974: Goes into exile, chairs Swapo's Youth League, and visits UN General Assembly

1975-76: Studies in the Soviet Union for a year

1976-1978: Swapo deputy chief representative in Lusaka

1980-1986: Swapo's representative in Dar es Salaam

1989: Returns to Namibia and becomes a member of parliament

1990: Appointed as deputy foreign minister

1996: Appointed as women's affairs director general

2002: Appointed as minister of women's affairs and child welfare

2005: Appointed as information minister

2008: Appointed as environment and tourism minister

2012: Appointed as foreign affairs minister

2015: Appointed as deputy prime minister and international relations minister

2017: Elected as Swapo's first woman vice president

EDUCATION

Master's degree in diplomatic studies from Keele University, UK, in 1989

Post-graduate diploma in international relations in 1988

Post-graduate diploma in public administration and management from Glasgow College of Technology, UK, in 1987

Diploma in work and practice of communist youth movement from Lenin High Kosomol School, Union of Socialist Soviet Republics (USSR) in 1976