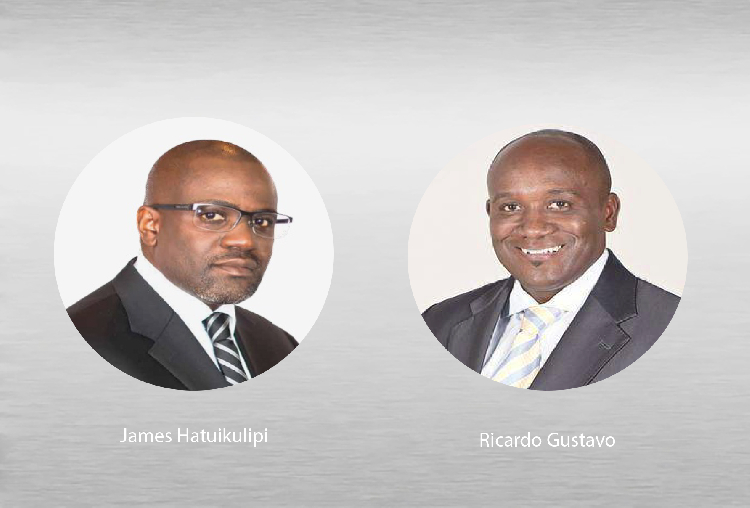 ---
By Lazarus Amukeshe | 14 November 2019
---
JAMES Hatuikulipi, the managing director of the Namibian branch of global investment firm Investec Asset Management, has resigned.
His resignation comes a day after he was exposed for alleged corruption and receiving kickbacks.
In a press release issued on Thursday, Investec said the company was aware of media reports concerning two of its employees who are alleged to have been involved in impropriety in relation to fishing quotas.
The two employees being referred to are the top directors of the company – Hatuikulipi and Ricardo Gustavo, clients director of Investec Asset Management in Namibia.
"We can confirm that James Hatuikulipi has resigned with immediate effect. Due to the serious nature of the allegations, Ricardo Gustavo has been suspended with immediate effect, pending the outcome of our ongoing independent investigation," read the announcement.
Hatuikulipi and Gustavo are accused of benefiting from several fishing quota transactions, including a Namibian horse mackerel quota donated to the Angolan government from which N$150 million in kickbacks is claimed to have been paid to several people.
Documents show that their fishing scheme could involve as much as N$2,5 billion.
Investec Asset management is among the companies that manage investments on behalf of the Government Institutions Pension Fund.