By Sonja Smith, Tileni Mongudhi |17 June 2022
PRIME minister Saara Kuugongelwa-Amadhila has told close confidants she wants to challenge for the Swapo vice president position – taking her one step closer to the Presidency.
This comes after former president Sam Nujoma (93) in March called for the next president to be a woman.
Nujoma has sponsored and helped propel the prime minister's political career in Swapo and the government since she was a youth.
President Hage Geingob has not yet indicated who he would be supporting, but indications are that people in his inner circle may prefer Kuugongelwa-Amadhila.
She is said to be planning how she will announce her candidature.
Becoming Swapo's vice president would make her Geingob's likely successor.
Born in 1967 at Otamanzi near Okahao in the Omusati region as the youngest of five children, both of her parents had died by the time she was 12.
Her father, Fillemon Kuugongelwa, a contract labourer at Oranjemund, died when she was nine.
Shortly thereafter she lost her mother, Alina Shikongo, a school principal.
The struggle adopted her.
In 1980 she made the journey across the border to Angola.
An ex-combatant at a Swapo refugee camp in Lubango remembered her as "a quiet girl, who wore a red dress and always had her Bible with her".
The movement saw something in her.
They sent her to Sierra Leone for high school, where she discovered an interest in economics that set the stage for her university studies and eventually her political career.
After independence, she scored a scholarship at Lincoln University in Pennsylvania, where a fellow Namibian student in the United States remembers, "she was always reading and studying".
After graduation, Kuugongelwa-Amadhila got a job as a desk officer in Sam Nujoma's office.
Her rise was rapid and pushed by Nujoma. In 1995, when she was 27 years old, he appointed her to the National Assembly and gave her a Cabinet position as head of the National Planning Commission.
In 2003, Nujoma appointed Kuugongelwa-Amadhila as minister of finance – a job she kept until 2015.
Then, at 48, Geingob appointed her as prime minister – making her the youngest person to hold the job.
Now she's tipped as a potential successor to Geingob when he steps down in 2025.
Kuugongelwa-Amadhila's reaction to detailed questions sent to her in May was: "Your mailed questions . . . contain inaccurate information, which does not in any way represent my political journey.
"Your questions are filled with seemingly willful misrepresentations and insinuations, suggestive of subjectivity and malicious intent, which are incompatible with an objective and credible publication.
"As such, they cannot be the means to get the necessary information to compile an accurate and objective personal profile."
Kuugongelwa-Amadhila could soon square off against deputy prime minister Netumbo Nandi-Ndaitwah for Swapo's vice presidency.
Other contenders could be minister of defence and veterans affairs Frans Kapofi and minister of mines and energy Tom Alweendo.
Nandi-Ndaitwah is supported by former president Hifikepunye Pohamba.
Despite Nujoma's support for Kuugongelwa-Amadhila, Geingob allegedly has some reservations about her leadership skills.
SECRETIVE
Institute for Public Policy Research (IPPR) director Graham Hopwood says Kuugongelwa-Amadhila has an advantage in terms of her age, being 54.
"Most of her rivals are considerably older and could be considered as past their sell-by dates," he says.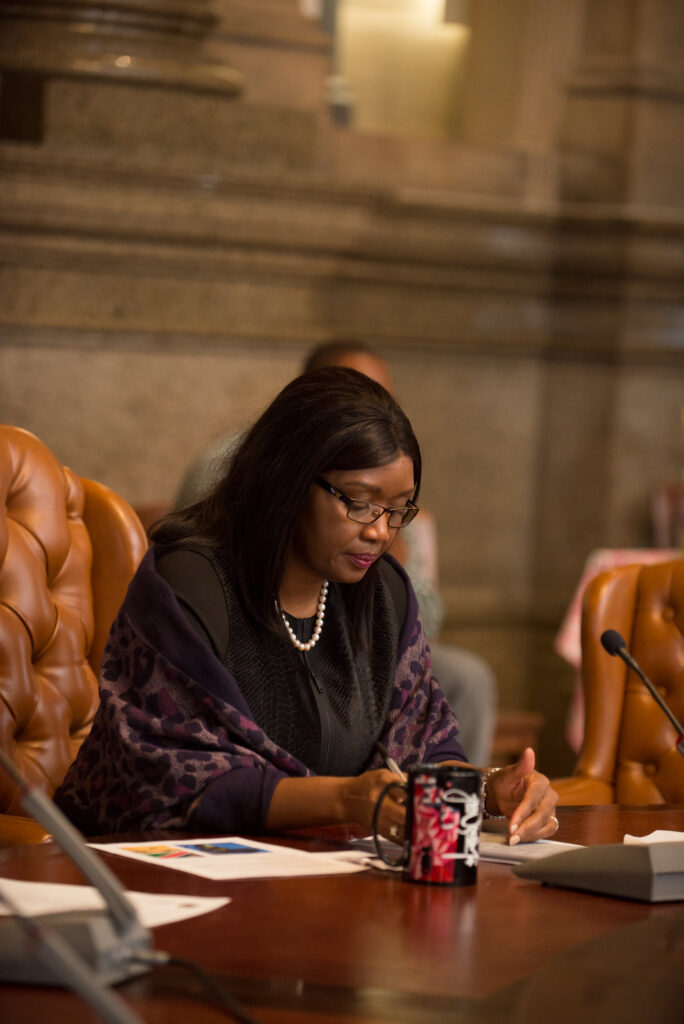 However, her technocratic abilities are undermined by her lack of political charisma, he says.
"She often comes across as defensive and less than forthcoming on information relating to sensitive matters. Media reports over the past few years which have linked her husband to alleged irregularities have also not helped her reputation," Hopwood says. Geingob has made transparency a priority, while Kuugongelwa-Amadhila is viewed by some in the party as too "secretive and unpredictable".
Her former colleagues say she is a diligent technocrat.
"During the years I've worked with her, and especially during the days drawing closer to the tabling of the national budget, she would come down to the office where the budget books are being compiled and would edit the documents herself with a red pen," says Ericah Shafudah, former executive director of finance, who has worked with Kuugongelwa-Amadhila for many years. Friends say she's more personable than her public persona would suggest.
"She loves music and likes to sing," Shafudah says.
The executive director in the prime minister's office, I-Ben Nashandi, has also worked with Kuugongelwa-Amadhila at the finance ministry.
He describes her as a "passionate professional".
She often works into the night, pays attention to detail and wants clear communication, he says. According to Nashandi, his boss accommodates dissenting views before finding a solution.
"Allowing for different views does not make her weak. She just wants to ensure the best possible solution before making a decision," he says.
KEEPER OF THE PRIVY PURSE
When Kuugongelwa-Amadhila became finance minister, she was a political novice with no support base.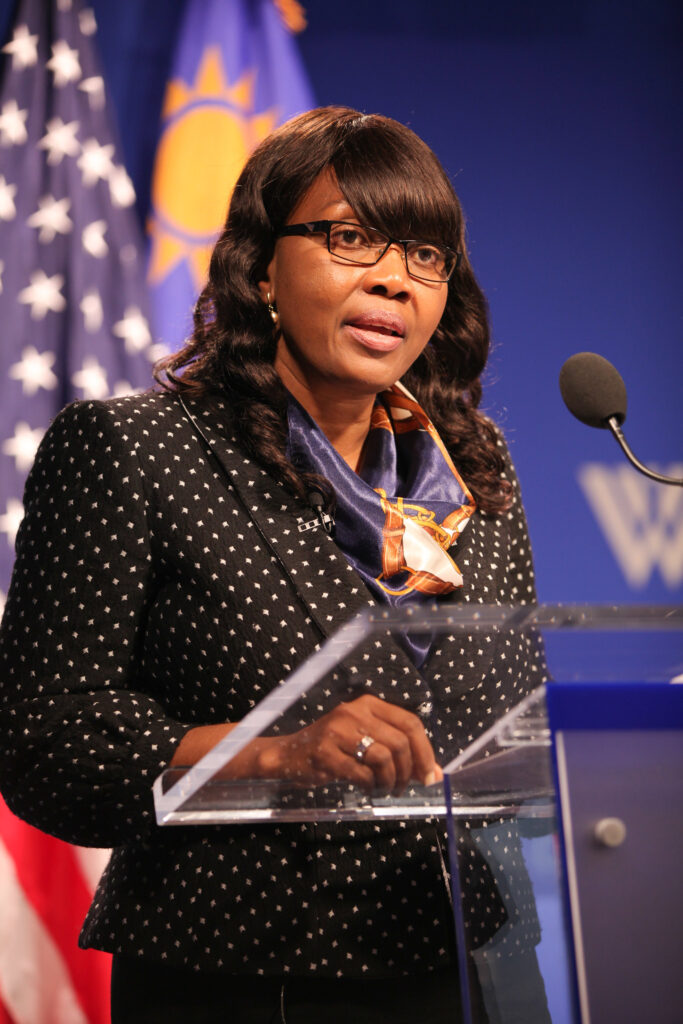 Yet, in the 2006/7 financial year, she turned the government's budget deficit into a surplus, gaining credit for having rescued the government from a financial bind.
But that discipline withered under Pohamba.
Kuugongelwa-Amadhila's alleged inability to face political adversity meant she would sometimes sign off on grandiose capital projects, even when she knew the government could not afford it.
Pohamba's pressure is now believed to have played a significant role in the country currently owing N$110 billion.
Three years into Pohamba's presidency, Kuugongelwa-Amadhila still ran a tight fiscal ship, with government debt standing at N$13 billion.